Veteran newsman A Kadir Jasin today claimed that former prime minister Najib Abdul Razak has been employing delaying tactics in his graft trial, as other politicians facing similar charges have done.
However, Kadir said some of the charges facing Najib, particularly those involving money-laundering, are easier to prove compared to cases of sodomy or murder.
"As expected, Najib's defence team has begun to employ tricks to delay the trial. The tricks they use are similar to those used by other politicians when they are brought to court.
"It started with Najib refusing to enter the dock, and his defence team trying to remove certain officers in the prosecution team.
"The only tactic Najib hasn't used is to pretend that he is sick and asking to be hospitalised. Instead, we see that he is active in politics, on social media as well as campaigning in by-elections," he wrote in his blog today.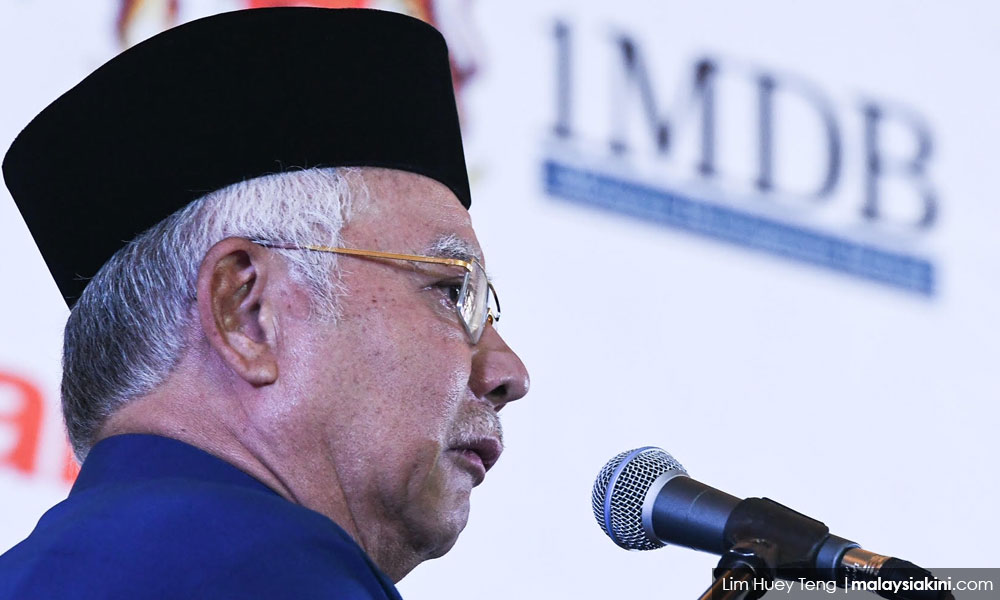 As a result of these tactics, Kadir said, Najib and his alleged accomplices are unlikely to be going to jail anytime soon, "unless the easier cases, such as the money-laundering ones, are tried first."
"We can take the example of previous trials involving politicians. Criminal breaches of trust and abuse of power cases are easier to prove compared to murder and sodomy.
"Some say money-laundering offences are also similarly easier to prove."
Kadir's blog post comes in the wake of Najib's legal team seeking to indefinitely postpone his criminal breach of trust and money laundering trial involving RM42 million from SRC International Sdn Bhd, a former 1MDB subsidiary.
On a related matter, Kadir noted that Najib had publicly stated that the 1MDB scandal was not his fault alone, but a "systemic failure."
Kadir pointed out that it was already known that the scandal was a conspiracy to defraud.
As such, he questioned if Najib's statement could be incriminating and have a bearing on his trial.