The body of the victim trapped in the sports utility vehicle which plunged into the sea last Sunday was still intact though the vehicle was retrieved three days later.
Penang police chief T Narenasagaran said the victim, identified as private college student Moey Yun Peng, 20, was found strapped to the driver's seat after the vehicle was retrieved from the sea at about 6pm at Kilometre 4 of the Penang Bridge.
"The car was badly wrecked due to the crash but the physical condition of the victim was still perfect and his seatbelt was still fastened," he said when met by reporters at the scene.
According to Narenasagaran, the victim's remains were sent to the Seberang Jaya Hospital for post-mortem before being handed over to the family for burial.
He said the operation to retrieve the vehicle took three days as the search was hampered by the bad weather and strong currents.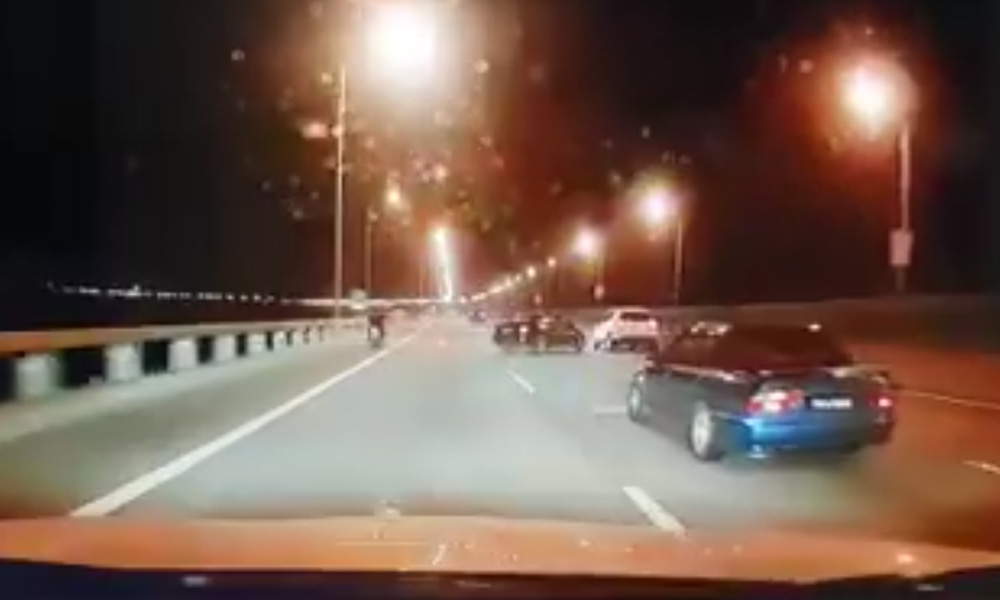 Meanwhile, the Malaysian Maritime Enforcement Agency (MMEA) maritime rescue sub-centre coordinator First Admiral Maritime Rozali Mohd Said said that the vehicle was badly damaged with sharp splinters which could pose a danger to divers.
"Members of the public have disputed the efforts to lift up the submerged vehicle after more than 24 hours. Actually, we have to consider the safety of divers.
"Apart from the swift current, the limited visibility at the seabed was also a constraint to the team of divers to secure the cable for the crane to pull up the vehicle onto Penang Bridge," he told a press conference after the operation.
He said the success of the operation since Sunday was the cooperation of five agencies comprising 169 personnel from MMEA, Marine Police Force, Fire and Rescue Department, Royal Malaysian Navy and Civil Defence Force.
- Bernama