MP SPEAKS | Clearly, former prime minister Najib Abdul Razak is going for broke as if the Cameron Highlands by-election on Saturday will finally decide his political future.
In a sense, this is true, for with Najib as the campaigner-in-chief in this by-election, completely overshadowing the BN candidate Ramli Mohd Nor, the acting Umno president Mohamed Hasan as well as Pahang Menteri Besar Wan Rosdy Wan Ismail, Najib has made the by-election a most personal one.
And an unprecedented defeat in Cameron Highlands by-election will be a death knell for any possibility of his political comeback again as prime minister through the 15th general election and legitimisation of 1MDB scandal.
Najib must have toyed with the idea of a political comeback for two reasons.
Firstly, that if Dr Mahathir Mohamad could make a political comeback as prime minister, why can't he?
Secondly, returning as prime minister again in the 15th general election by 2023 will grant him immunity and impunity for the criminal charges of corruption, embezzlement and abuse of power which have been slapped on him by the public prosecutor - provided his lawyers could drag out final appellate proceedings to avoid him being sent to Sungai Buloh Prison before his political comeback.
This is why Najib is back in the Cameron Highlands by-election campaign today for its outcome would literally be a political "life or death" sentence for him.
However, will he learn from the example of Malaysia's celebrity chef Redzuanwan Ismail (Chef Wan), whom I had described as a better role model for the Felda youths than Najib himself.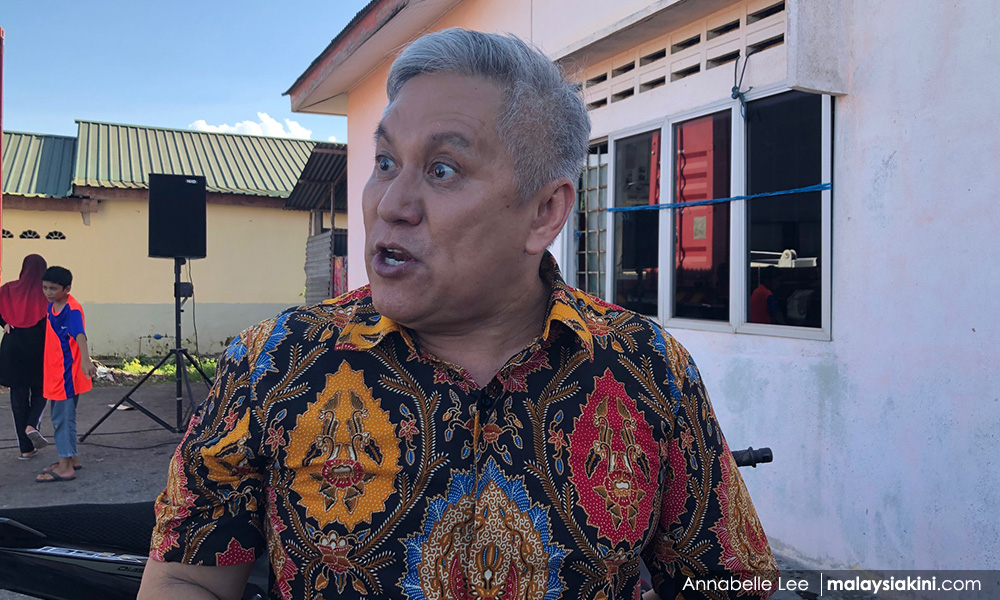 Chef Wan has apologised for his "crude language" in threatening to slap the former prime minister for Felda's financial troubles, but he stood by his scathing comments against Najib.
Similarly, will Najib's return to the Cameron Highlands by-election campaign circuit today be marked by his public apology for his three greatest failures as the sixth prime minister of Malaysia - firstly, the monstrous 1MDB scandal and Malaysia being condemned by the world as a global kleptocracy; secondly, his betrayal of his father Abdul Razak's vision of Felda and the interests of its settlers and thirdly, his failure to bring the 200,000 Orang Asli to the national mainstream of development sixty years after Merdeka?
This is why a group of second generation Felda settlers are rooting for a Pakatan Harapan win in the Cameron Highlands by-election, saying it is the only way to end the years of intimidation by BN.
The group, led by Mohd Nor Afandi Daud, 54, along with 14 others, are urging other second generation Felda settlers to join their cause, assuring them that the scare tactics of the previous government could no longer hurt them.
What has Najib got to say about the aspiration of the second-generation Felda settlers?
---
LIM KIT SIANG is Iskandar Puteri MP and DAP advisor.
The views expressed here are those of the author/contributor and do not necessarily represent the views of Malaysiakini.