Election Commission chairperson Azhar Azizan Harun is prepared to resign if Malaysians are displeased with his performance and the commission's conduct.
"I will let the 30 million Malaysians judge me and the EC.
"And if the majority are not happy with me or the EC, please tell the (respective) MPs to vote against me in Parliament.
"I will resign without condition if there is such a vote. That is my solemn promise," he tweeted.
Azhar was responding to those who criticised the EC's decision to close certain polling centres in Cameron Highlands earlier than others for tomorrow's by-election.
The opposition has questioned if the move was aimed at polling stations in BN strongholds.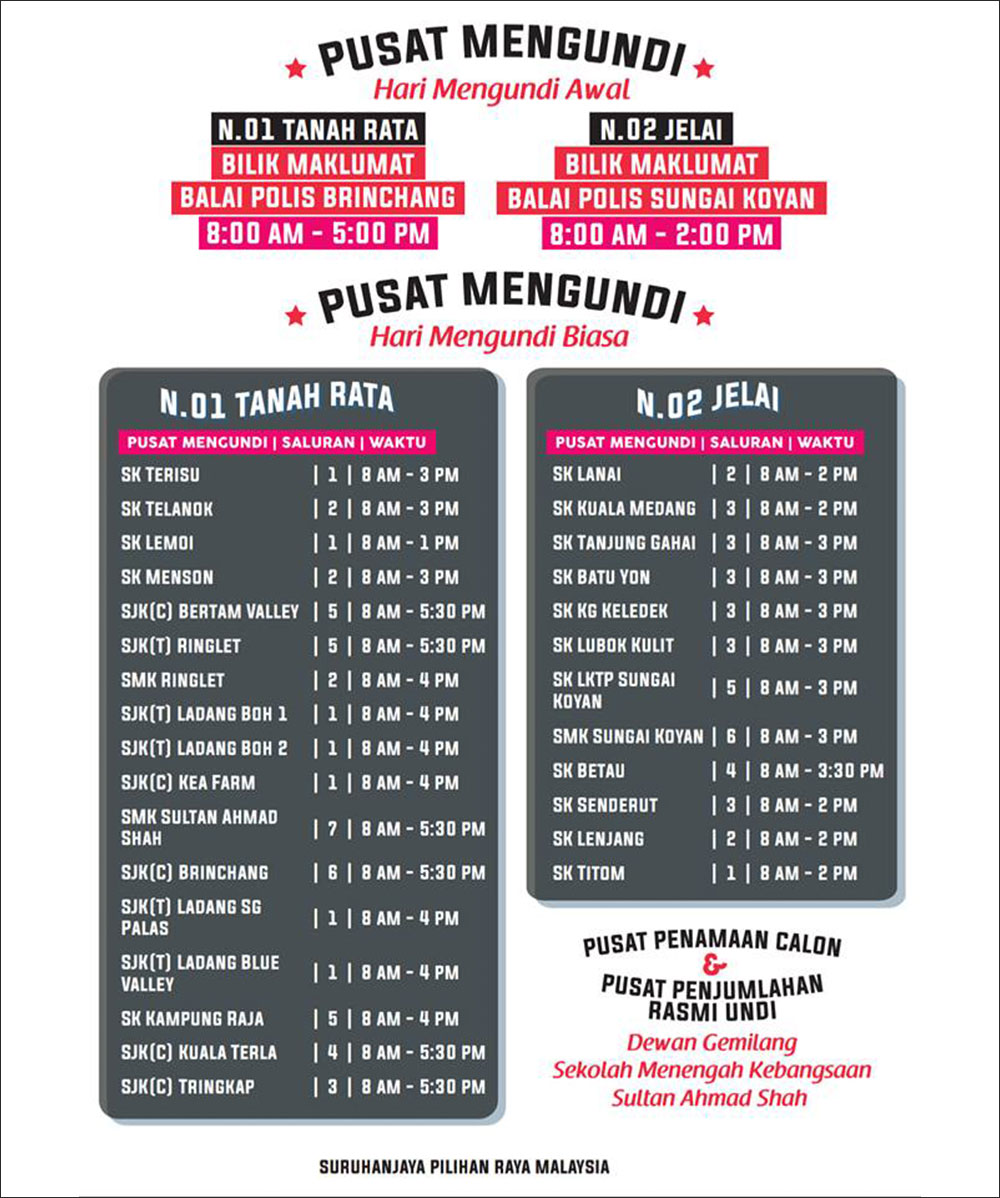 Azhar explained that similar to previous general elections, the polling stations in remote areas will be closed earlier for logistical and safety reasons.
"These places are far away from the tallying centre. This was never an issue prior to this election. In fact, voter turnout in GE14 in these places was 80-85 percent despite early closure.
"No party had complained before, this should not be an issue now. Had this been raised before I would surely look at the issue and try to come out with a solution. But it was never an issue," he added.
Azhar said for this by-election, the EC has increased the number of voting streams in these places so that more voters could cast their ballots at the same time.
"They do not have to wait long as compared to GE14. In fact, in one of these places we are closing 30 minutes later than during GE14," he added.