COMMENT | As polling stations open their doors to the voters early this morning, the mood among the small trickling crowd looks tired but hopeful. Most did not expect to go back to the ballot box again, so soon after the 14th general election last year.
This is contrary to the mood during nomination day, when BN appeared to have a slight upper hand in Cameron Highlands. At least, that was what most political pundits that I spoke to said.
But I am not sure if those same pundits are feeling the pulse of the voters in Cameron Highlands. Or could it be that their analyses were based purely on their gut feelings, especially in relation to the governance issues facing Pakatan Harapan lately?
Sometimes I wonder how many of these city analysts have actually set foot in the rural parts of Cameron Highlands. Were they here in 2013 when the worst ever mud flood occurred, followed by landslides that caused the death of three people?
Or did they know about the repeat of the mud flood disaster a year later? Are they constantly been confronted by mass deforestation, illegal land clearance and issues related to land grabs? Well, the voters here have gone through these thick and thin and guess what, it all happened under BN rule.
That explained the lukewarm response to former premier Najib Abdul Razak hitting the campaign trail and his many trips here in the last two weeks. Many were cynical about his presence while some were outright standoffish.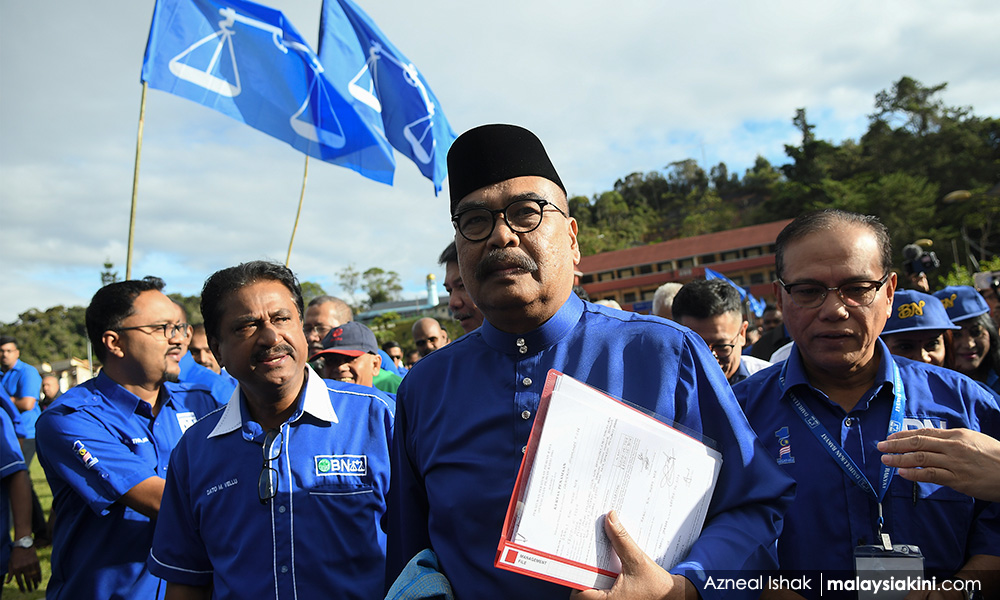 There is a strong possibility that BN campaign has backfired somewhat, especially when it was pointed out that Ramli Mohd Nor is actually BN's first Orang Asli candidate after 61 years, and it came at a point when they are no longer in power.
How pathetic, some people commented. If elected, what can Ramli do as an opposition MP? Some have already predicted that he might make the switch to Bersatu in no time, and hence the Malay logic to vote for him instead of DAP's M Manogaran.
In the last two weeks, the media was obviously split between BN and Harapan, not forgetting that the former won this seat by a small margin of 597 votes in GE14.
There are two state seats within the parliamentary seat of Cameron Highlands, Tanah Rata and Jelai.
Tanah Rata was won by Harapan's Ching Yoke Kong, who garnered 8,821 votes, while Jelai was won by BN's Wan Rosdy Wan Ismail, who later became the Paang menteri besar. He obtained 5,858 votes and won by a margin of 3,507.
It is therefore obvious that the strength of Harapan is in the state seat of Tanah Rata, while BN controls Jelai.
Tanah Rata, however, has more voters and between the two states, Tanah Rata contributed almost 91 percent of the votes obtained by Harapan for the parliamentary seat.
The question now is, who will PAS voters (3,587 of them) give their votes to, given that the party is sitting out today's by-election? Based on what party president Abdul Hadi Awang said during his campaign, it does not look like it will favour Harapan.
There is also an issue of newly registered voters, almost 7,000 of them. Who will they vote for? Past trends tend to favour Harapan, and many first time voters in Cameron Highlands may be thinking along these lines too.
The candidates
Perhaps, an interesting discussion is centred on the candidates offered by BN and Harapan. A friend argued that given the racial mix of Cameron Highlands, Manogaran may not be the best candidate to win the seat for Harapan.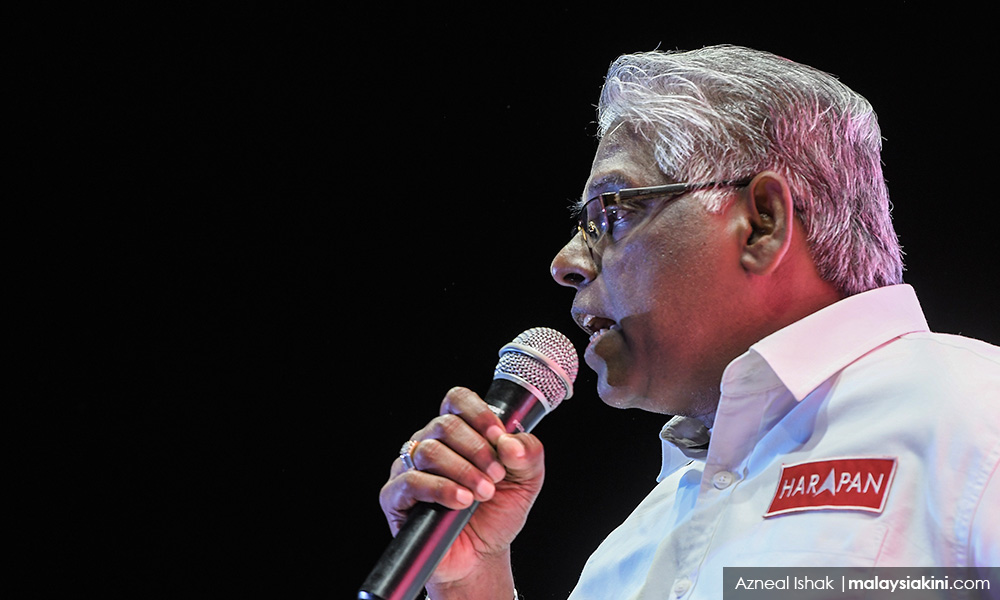 According to him, had Harapan nominated activists like Siti Kasim or Sabrina Syed – both popular among the Orang Asli community due to their involvement in championing the rights of the community – then it would have been plain sailing for Harapan.
Another friend noted that there are also other land matters and outstanding issues that have not been resolved by the Orang Asli Development Department (Jakoa). It is sad to note that the agency, which sits under the Rural and Regional Development Ministry, has not received due attention during this campaigning period.
Feedback from the ground says that the minister has not managed to convince the Orang Asli community that she understands their predicament and that their problems will be looked into immediately. 
Many votes are lost due to this inactivity or passive attitude towards Orang Asli from such Harapan leaders.
Despite that, many Orang Asli are still hopeful that Harapan could look into their rights, land matters, education and job opportunities. 
But one thing is for sure, many of them object to the aggressive indoctrination of religious values into their way of life undertaken by the previous government.
They are hoping that voting for Harapan would put a stop to all this. So, BN may find it hard to win after all.  
---
ROSLI KHAN is a practising transport and logistics professional, academician, consultant and company director with over 30 years of experience.
The views expressed here are those of the author/contributor and do not necessarily represent the views of Malaysiakini.