Accounting giant Deloitte PLT was fined RM2.2 million for four breaches involving the RM2.4 billion bond issued by Bandar Malaysia Sdn Bhd (BMSB), a 1MDB subsidiary, in 2014.
In a statement today, the Securities Commission said Deloitte was the statutory auditor for BMSB and parent company 1MDB Real Estate Sdn Bhd for the fiscal years ended March 31, 2015, and 2016.
"Deloitte was found to have committed two breaches under Section 276(3)(b) of the Capital Markets and Services Act 2007 (CMSA) for failure to immediately report to the SC irregularities which may have had a material effect on the ability of BMSB to fulfil its obligations in repaying sukukholders any amount under the Sukuk Murabahah Programme," said the commission.
The SC said Deloitte's independent auditor's report for 1MDB RE for 2015 and 2016 had stated that the firm was unable to obtain sufficient and appropriate audit evidence to determine whether the advances to 1MDB from, among others, the proceeds of the bond could be recovered.
The firm's report for both 1MDB RE and BMSB for both years also stated that "the ongoing investigations of 1MDB indicated the existence of material uncertainty which may cast significant doubt about the group's and the company's ability to continue as a going concern".
Deloitte was fined RM2 million - the maximum amount allowed by the law - for failing to perform its statutory duties on the above two matters.
The firm was fined another RM200,000 for failing to submit a copy of BMSB's financial statements to MTrustee Bhd - the trustee for the bond - within the legally stipulated time.
The RM2.4 billion unrated sukuk bond was issued in 2014 in two tranches. The first RM1.5 billion tranche was subscribed to by Lembaga Tabung Haji while RM900 million second tranche was subscribed to by the Retirement Fund Incorporated (KWAP).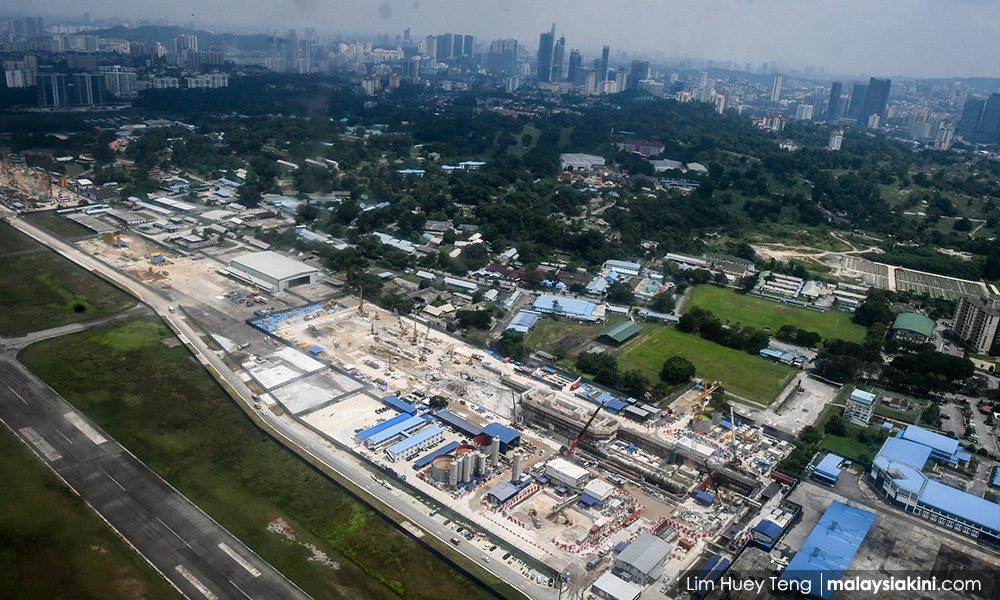 After subtracting the RM901.6 million transaction cost, the net proceeds received by 1MDB RE amounted to RM1.498 billion.
According to the auditor-general's report, the 1MDB board had approved of this in 2013 to fund the relocation of the RMAF Kuala Lumpur Air Base (PUKL) in Sungai Besi (above) which 1MDB acquired from the federal government and was supposed to redevelop.
The report said that RM34 million from an RM800 million term loan from Perkeso was used to finance the relocation of PUKL. As for the funds from the RM1.498 billion, RM550 million was used to repay a term loan that matured on January 2015 while the RM919 balance was advanced to 1MDB.
In July 2015, the 1MDB board was told that the funds were not used to develop Bandar Malaysia because there was no need to do so at the time and that the money could be redeemed from 1MDB when necessary.