DAP veteran Lim Kit Siang's political secretary Syahredzan Johan has urged all parties to cease making baseless statements about the tribunal formed to probe the former members of the Election Commission (EC).
Syahredzan (photo above), who is a lawyer, said when the formation of the tribunal was first reported on Oct 17, 2018, it meant that the prime minister had already made representation to the Yang di-Pertuan Agong to establish the tribunal.
"As such, there was no error or impropriety on the part of the prime minister at that time.
"It would also mean that the tribunal was properly constituted by the Agong.
"Since the tribunal was constituted, it is only proper that the proceedings should commence… even if it is to decide whether it should proceed," Syahredzan said in a statement today.
He added that the Agong is not empowered under the Federal Constitution to reject or delay the resignations of the EC members, who tendered their resignations in October and November last year, with the resignations taking effect on Jan 1, 2019.
"As such, the claim by certain quarters that the attorney-general should have counselled the prime minister to advise the Agong to reject the resignations until after the tribunal concludes does not appear to have any constitutional basis," Syahredzan said.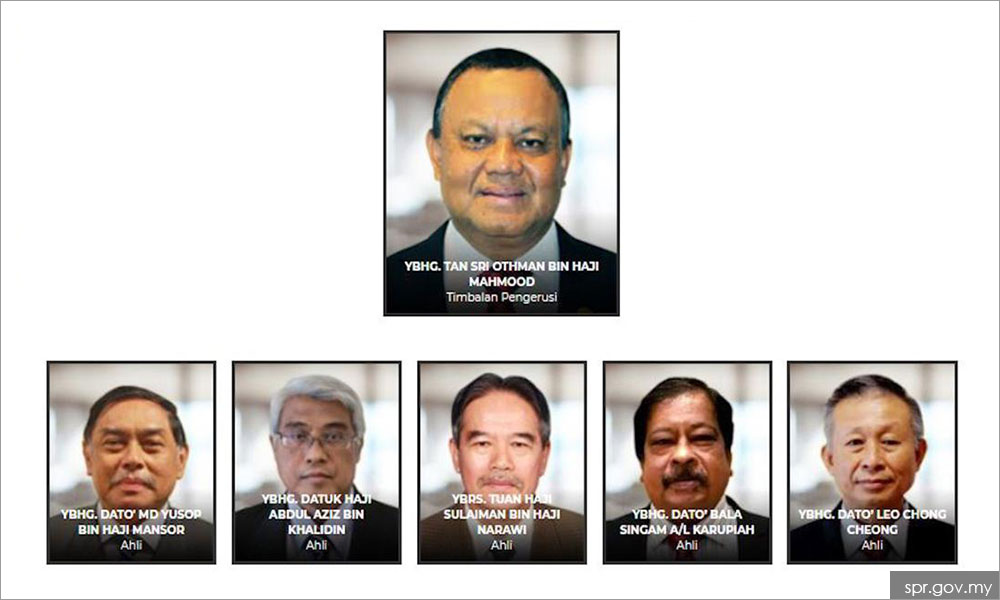 He added that there were serious allegations involving the GE14 against those EC members who resigned.
"If the tribunal decides that it can still proceed and that its functions have not become academic, then these allegations must be investigated thoroughly.
"The former EC members should not be allowed to escape from answering these allegations by way of their resignations," Syahredzan added.
He also responded to claims that there will purportedly be a general election soon if the tribunal finds any wrongdoing on the part of the EC members, calling it an absurd claim.
Article 118 of the Federal Constitution clearly states that the results of an election may only be challenged through an election petition, he said.
On top of that, he added, the Election Offences Act clearly states that an election petition must be filed 21 days after the results have been gazetted.
"Thus, the time to file any petition on the GE14 results has long passed," Syahredzan said.
Yesterday, lawyer Haniff Khatri Abdulla called on attorney-general Tommy Thomas to correct his "constitutional and judicial mistakes" pertaining to the tribunal.
Haniff said if the attorney-general had intended to set up the tribunal to probe the alleged wrongdoings of the six former commissioners, he should have counselled the prime minister to advise the Agong to reject the commissioners' resignation letters until after the tribunal was set up and a decision was made.
---
RELATED REPORTS
Bersih: Ex-EC commissioners' resignations not a ticket out of scrutiny
Ex-EC chief not included in tribunal due to early resignation, says source
DAP MP wants AG to ensure ex-EC chief faces tribunal