Prime Minister Dr Mahathir Mohamad today suggested that modern farms in Selangor can serve as a model to address the practice of monocultural farming, particularly in the oil palm sector.
"I am surprised and impressed at the orderly farms. This should be the way we rely on farming to sustain our living.
"The area is not big. If we only plant oil palm on this land, and the price falls, we will be crying.
"But if we plant oil palm, and in one section we plant cash crops that can give us daily returns, we will not be trapped if the price of palm oil or rubber falls," he said.
A video of his trip to farms in Klang, Kajang and Banting was uploaded onto his official Facebook page.
Declining palm oil prices have hurt Felda settlers, a key demographic in the country's electorate.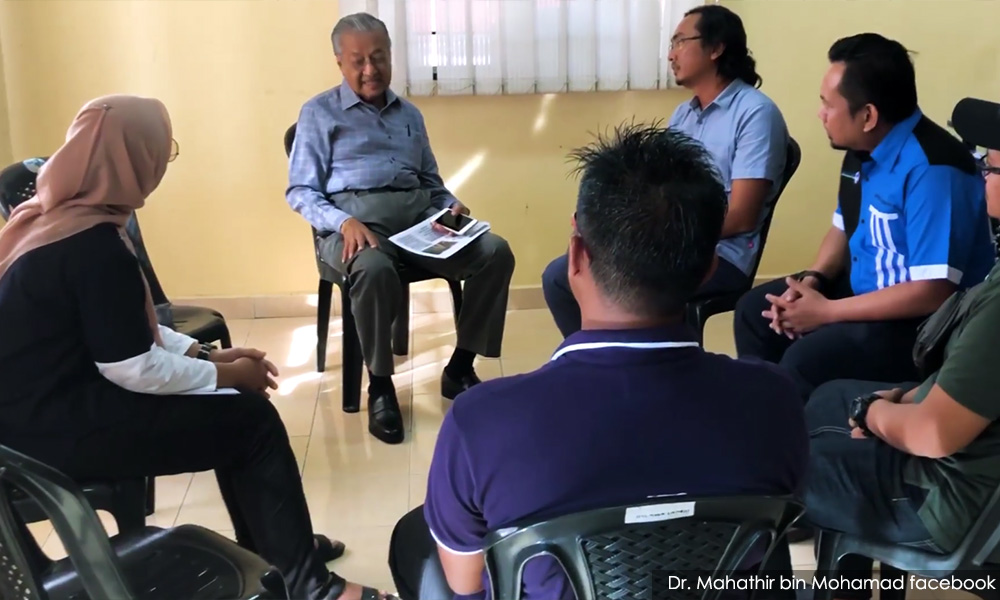 Felda settlers have also complained about being shackled by various debts.
While waiting for their oil palm trees to mature, settlers are also required to take out loans to support their living costs.
'Gentlemen farmers'
As such, Mahathir stressed the need for mixed farming during his visit.
"Do not only rely on one kind (of crop) as when the price falls, we will face problems.
"There are many kinds of cash crops like cucumbers, chillies and tomatoes. If we rotate them according to the market, our income stream would not be cut off simply due to the price decline for one type of crop," he said.
Mahathir noted such modern methods were being taken up by young people, adding that their discipline and training should be complimented.
"If we have passion, God willing, we will succeed. But if we only do it on a part-time basis at the back of our homes, it will never work.
"We need to change our ways to succeed as modern farmers. Gentlemen farmers – that is our goal."