COMMENT | Amanat Hadi in 1981 had forbidden Muslims from cooperating with non-Muslims. They branded Umno as infidels for working with MCA, MIC and others under the BN.
DAP had worked with PAS in the Barisan Alternatif from 1999 to 2001 and Pakatan Rakyat from 2008 to 2015 and questioned the cooperation between Umno, MCA, MIC, etc, which had promoted and cultivated racial-religious tolerance, understanding and harmony in Malaysia.
It was DAP that had worked with a PAS leadership that advocated such a toxic and vicious brand of politics, aimed at sowing suspicion, distrust and hatred among races and religions – thus destroying our nation's very social fabric cultivated by BN since independence.
PAS had never abandoned Amanat Hadi whilst working with DAP under Barisan Alternatif and Pakatan Rakyat.
In fact, PAS had insisted that its cooperation with DAP was meant to be temporary under the concept of tahaluf siyasi (political cooperation), but it was DAP, in particular, Lim Kit Siang, who had lied and presented PAS as a moderate party having a welfare state in mind to convince the Chinese to vote for PAS.
It was this toxic politics of berating Umno for the Malay special rights and privileges and blaming MCA for its failure to eradicate these policies that caused racial tensions and mistrust of late, particularly in the rural areas.
DAP had then succeeded in turning the Chinese against MCA for this so-called Malay supremacy or Ketuanan Melayu supposedly promoted by Umno and tolerated by MCA.
This is the historical truth that DAP is trying to erase, now that Bersatu is adopting the very same Malay affirmative policies and went a step further by creating a specific "bumiputera-centric" ministry primarily for the bumiputera under Economic Affairs Minister Azmin Ali.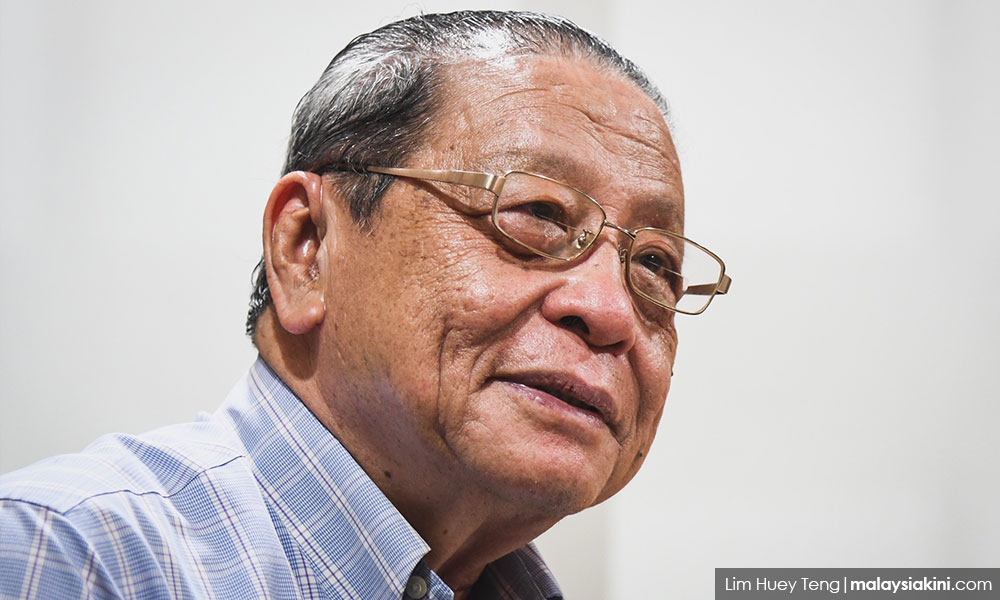 MCA calls upon Kit Siang (photo) to stop spinning and twisting historical facts to suit DAP's political convenience.
DAP is now in power and the nation's racial-religious tolerance and harmony are at its lowest ebb since independence as a result of DAP's racial spins and provocations.
It is time for Kit Siang and DAP to focus on nation building and stop the "racial demonising" of PAS or Umno by taking up the challenges and responsibility of rebuilding the nation, instead of behaving like it is still in the opposition front.
DAP should commence initiatives in discharging its governmental duties by focusing on rebuilding the nation, now that it has been fundamentally destroyed in the social, economic and political fronts.
MCA will continue to build bridges and even work with PAS on common issues in the interest of the nation.
We will attempt to convince them (Umno or PAS) to focus on universal values in the interest of nation and mankind, instead of exploiting racial-religious differences or divides.
---
TI LIAN KER is the vice-president of MCA.
The views expressed here are those of the author/contributor and do not necessarily represent the views of Malaysiakini.