Perlis mufti Mohd Asri Zainul Abidin has said that a government which values integrity would not retain leaders with fake certificates.
In a Facebook posting today, the religious scholar emphasised that no authoritative government would permit members of its leadership to have academic credentials which are fraudulent or purchased.
"Being dishonest about a fake certificate is a sign that one is untrustworthy.
"Any government that maintains such members is a government which is not concerned about integrity," he added.
Although he did not mention names, Mohd Asri's comments come in the wake of the controversy surrounding Deputy Foreign Minister Marzuki Yahya's academic credentials.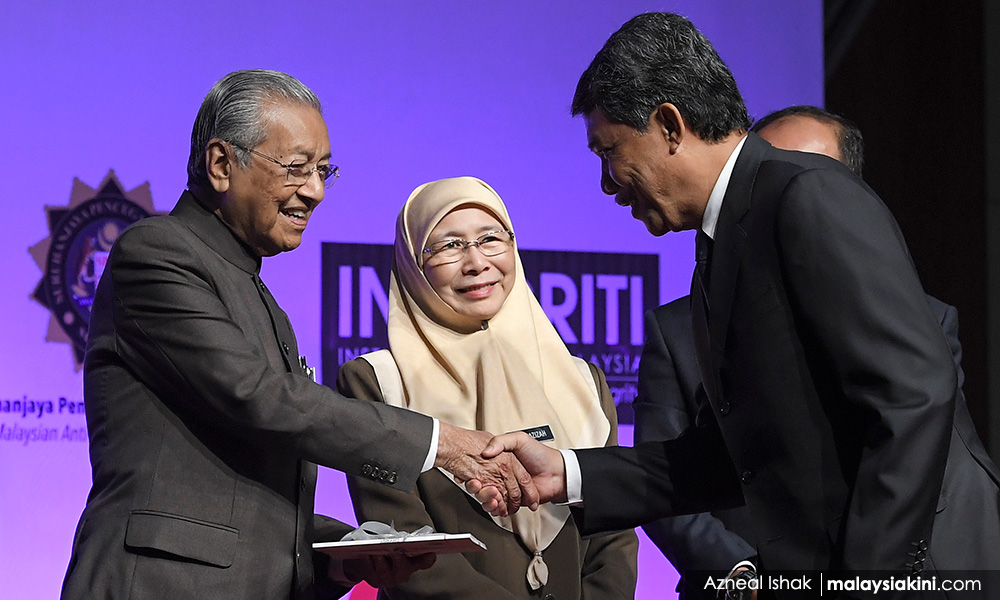 Meanwhile, Umno deputy president Mohamad Hassan (photo, right) said the Bersatu secretary-general should tender his resignation.
"If he has any dignity, he should resign," he added, according to The Star.
Similarly, Umno Youth chief Asyraf Wajdi Dusuki said the issue is not about Marzuki's academic qualification, but integrity.
"It is not about whether a degree is required to be a politician, but it is about integrity.
"How do you (Marzuki) deceive the people with a fake degree and then claim you are fighting against corruption and propagating good governance and ethics?" he asked.
Yesterday, Marzuki clarified that his degree in business administration was from the US-based Cambridge International University.
His academic credentials had been thrust into the spotlight after a police report was lodged over claims he had lied about obtaining a degree from the UK's University of Cambridge.
The Cambridge International University is not an accredited institution, and its website has raised questions about its credibility.
Critics have said that the institute is a degree mill.