On the 116th anniversary of Tunku Abdul Rahman's birthday, Lim Kit Siang recalled the words of the nation's first prime minister in Parliament on May 1, 1958.
The DAP veteran quoted Tunku as stating: "I would like to make it clear that this country is not an Islamic state as it is generally understood, we merely provided that Islam shall be the official religion of the state."
Lim then linked this to MCA president Wee Ka Siong's stand on Umno's cooperation with PAS at present.
"It is most appropriate to remember this history when we watch Wee turning and twisting in his histrionics to justify something the founding fathers of MCA would never have approved – political cooperation with PAS under the leadership of (Abdul) Hadi Awang who is reviving the Islamic state rhetoric and espousing the most toxic and vicious brand of politics of lies, hate, fear, race and religion to sow suspicion, distrust and hatred among the races and religions in Malaysia," he said.
Lim said DAP has never denied working with PAS before, but stressed that the cooperation was based on principles and not opportunism or expediency.
"DAP leaders believe Malaysia should be an international showcase of inter-religious and inter-civilisational dialogue, tolerance and understanding instead of a 'clash of civilisations'.
"To achieve this, Malaysians must engage with a political Islam that recognises Malaysia as a plural society and believes that Malaysia's greatness comes from the leveraging of the assets and best qualities from the diverse races, religions, languages and civilisations which meet in confluence in Malaysia, building tolerance, trust and confidence among the races and religions and not sow suspicion, distrust, fear and hatred among the races and religions," he added in a statement today.
Lim also recalled how he and the late Karpal Singh were defeated in the 1999 general election due to MCA and Gerakan's propaganda about DAP working with PAS in the now-defunct Barisan Alternatif.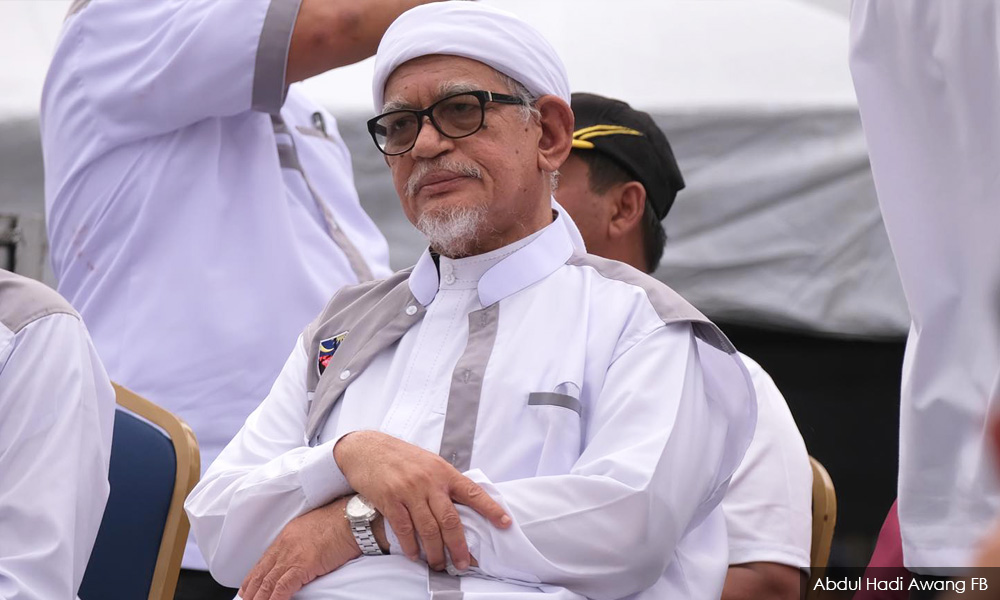 "Voters succumbed to the propaganda with the politics of lies and fear that a vote for DAP was a vote for PAS and an Islamic state, and that if I was elected, the Chinese could not eat pork, take alcohol, go to temples, beautiful women cannot find jobs and that there would be a chopping of hands and feet," he added.
Training his guns on the PAS president, Lim claimed that Hadi was attacking DAP as an enemy of Islam to divert attention over his defamation suit against Sarawak Report, which he had agreed to settle out of court and allow the original article suggesting PAS received RM90 million from Umno to remain online.
Turning the clock back to the Teluk Intan by-election in 2014, the DAP veteran noted how Hadi had praised DAP then.
"Now Hadi condemns DAP as an 'enemy of Islam'. But during the by-election, Hadi was full of praise for DAP and recalled that it was DAP which defended PAS when the Kelantan government fell in 1978. Although BN was working with PAS then, BN did nothing to help them.
"Hadi said in the by-election: 'Only DAP defended us that time and we are grateful to them'," he added.
At that time, Lim claimed, PAS followed the true teachings of Islam and was a strong opponent of corruption and abuses of power.
"But subsequently, Hadi took PAS through a major transformation by giving former prime minister Najib Abdul Razak support for turning Malaysia into a global kleptocracy," he added.