UPDATED | PKR's deputy president Azmin Ali and vice-president Rafizi Ramli seem to have differing views on Bersatu accepting former Umno lawmakers into its fold.
According to Azmin, the seven have "repented" and realised that Umno's brand of racial politics could no longer take the nation forward.
"You see, people make mistakes. People are bound to make mistakes. But as I mentioned earlier, they have to show their commitment to Pakatan Harapan first.
"[...] For me, we will accept any individual who will accept the struggles of Harapan," he reportedly told a closed-door meeting with members of the Hulu Langat PKR division last night.
Azmin, who is also economic affairs minister, reiterated Prime Minister Dr Mahathir Mohamad's stand that non-Harapan MPs must accept the ruling coalition's policies and struggles before the door is open to them.
"As far as I know, they left Umno many months ago. They have shown commitment to the cause of Harapan for Bersatu to accept them.
"These new members are responsible for going to the ground, to convince Umno members they must leave the party as it is rotten, and corruption is endemic in the party," he was quoted as saying.
He also invited the seven to help in the campaign for the approaching Semenyih by-election.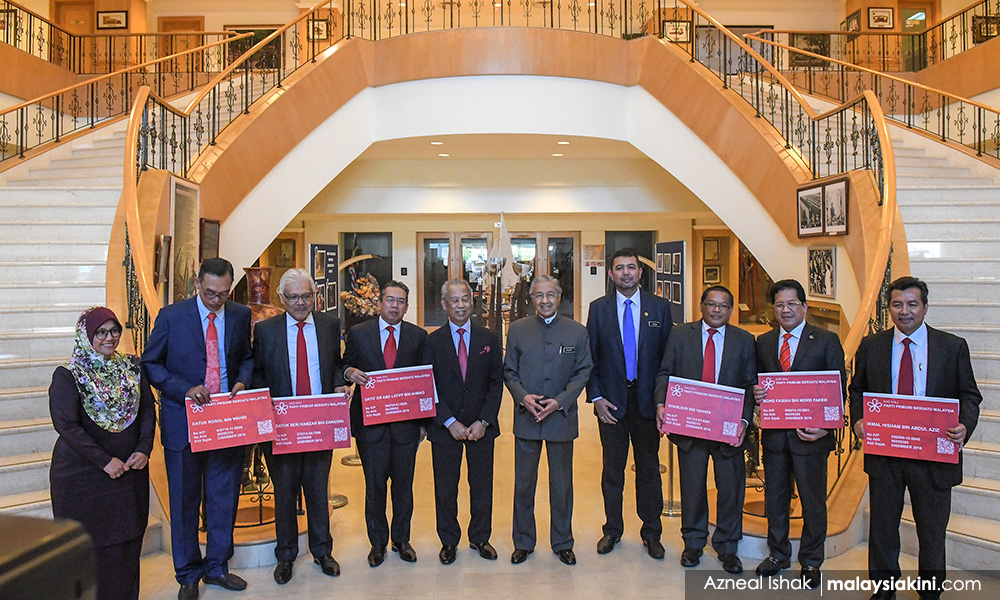 Meanwhile, Rafizi disagreed that accepting these politicians would weaken Umno, arguing that instead it has eroded the spirit of Harapan's supporters with regard to the March 2 by-election.
"It does not weaken Umno. It is seen as collecting rubbish and contradictory to the people's mandate in the last general election to reject Umno and BN.
"I suggest focusing on the people's welfare instead," he added on Twitter this afternoon.
On Tuesday, Mahathir, who is also Bersatu chairperson, issued party membership cards to the former Umno MPs, including Shabudin Yahaya, whom Finance Minister Lim Guan Eng once described as a "monster" for suggesting that rape victims be allowed to wed their assailants.
Yesterday, Lim, who is also DAP secretary-general, said he would raise the issue during the next Harapan presidential meeting and stressed that he still condemns Shabudin over his remarks.
The move to accept the Umno defectors did not sit well with other Harapan leaders, with PKR's Chang Lih Kang and DAP's Ramkarpal Singh, Ronnie Liu as well as Hannah Yeoh, who is also a cabinet minister, expressing reservations.