Warisan has cleared the way for Bersatu's foray into Sabah with president Mohd Shafie Apdal saying it cannot stop the peninsula-based party from entering the state.
Shafie said this was as state laws allowed for new parties to be set up there.
The Sabah chief minister, however, assured that his party would continue to govern and develop the state in accordance with the mandate delivered by the people in the 14th general election.
"With regards to the entry of Bersatu to Sabah, we cannot stop them, or any other party for that matter. Our laws also allow for new parties to be formed.
"We are, however, very clear on our party's stand and direction.
"My advice is not to be emotional, but for us to remain focused on developing the state for the benefit of the people of Sabah," he said in a statement today.
Warisan, he added, would continue to work with Pakatan Harapan with whom it "formed the federal government together" in the best interests of the people.
"I am aware of the feelings of our supporters and also the people in Sabah over the Bersatu decision.
"My advice is not to be emotional [...] governing Sabah to the best of our ability and ensuring that our rights will be reinstated and affirmed as per the Malaysia Agreement 1963 remains our priority."
Warisan, aligned to Pakatan Harapan, took over Sabah's administration from BN after defeating the latter in the May 2018, national polls.
Despite a prior agreement for Harapan to stay away from the state, talk recently emerged that Bersatu was planning to set up branches there.
Shafie had at the time urged prime minister and Bersatu chairperson Dr Mahathir Mohamad to honour their understanding reached before the general election as Warisan enjoyed Sabah voter support.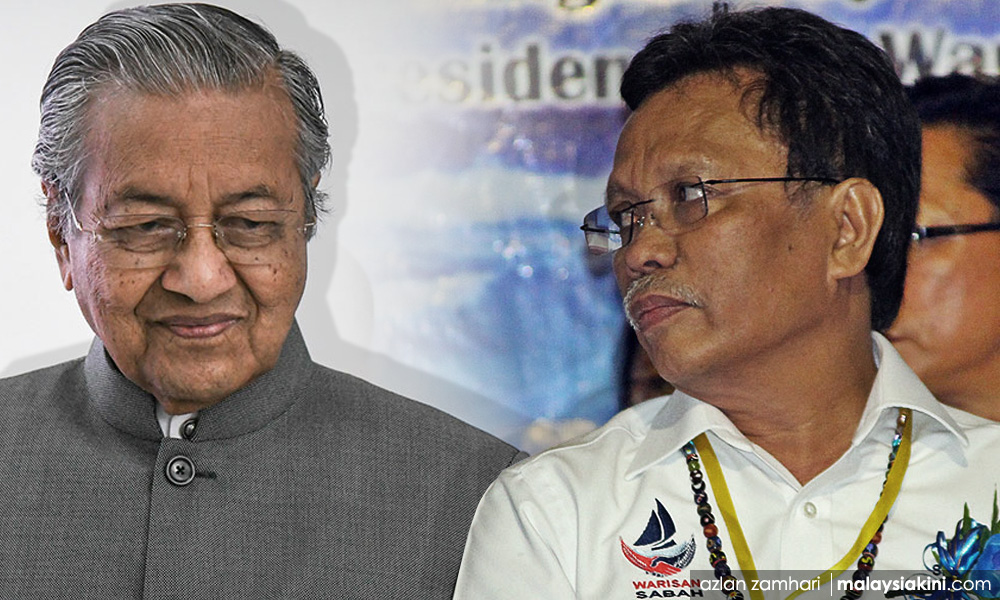 Mahathir, however, stated on Friday that his party planned to go ahead with the move following requests from former Umno members who wished to join Bersatu.
The premier insisted the move was not to challenge Warisan but to strengthen it.
Fellow Harapan leader, DAP secretary-general Lim Guan Eng, were among those who urged Mahathir to first discuss the matter at a Harapan leadership council meeting.
Meanwhile, Umno claimed the move to enter Sabah was a "divide-and-rule strategy" to counter Shafie's "dominance" in the state.