Police have released Umno Youth exco member Wan Muhammad Azri Wan Deris after finding that his "fight" with Bersatu Youth chief Syed Saddiq Syed Abdul Rahman to be more of a misunderstanding.
"This allegation, I don't find it to be so serious that a fight occurred. There was a misunderstanding... some pulling and shoving.
"He (Wan Muhammad Azri) can be bailed and this case will be solved soon," deputy inspector-general of police Noor Rashid Ibrahim was quoted as saying by Bernama earlier today.
Wan Muhammad Azri – better known as Papagomo – was later released on police bail, with investigation papers to be handed over to the public prosecutor for further action.
He was detained by police on Sunday, following a police report by Syed Saddiq alleging that the Umno Youth leader had assaulted him the day before.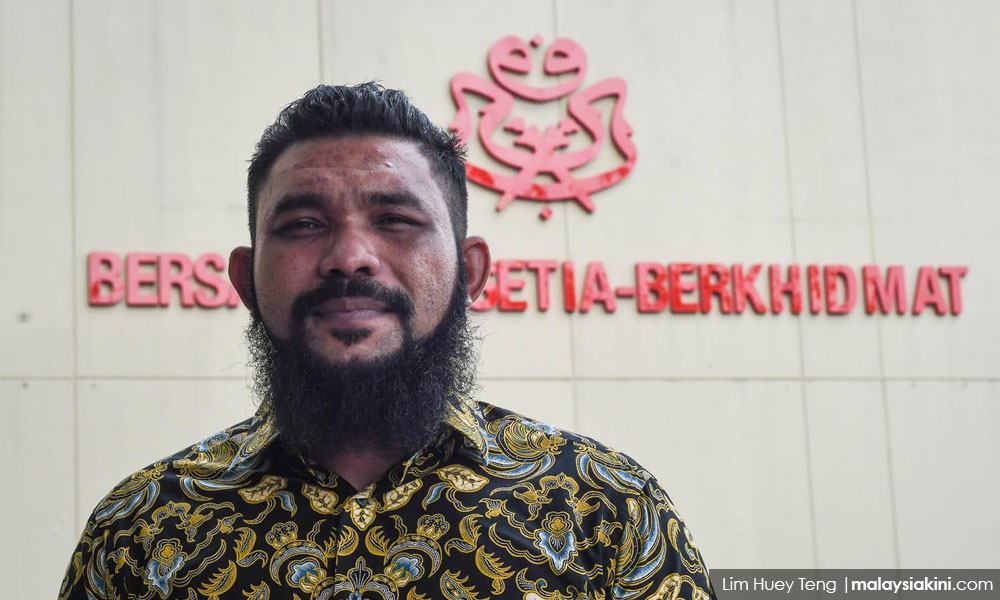 The alleged attack occurred after nominations for the Semenyih by-election concluded. Syed Saddiq was harassed by BN supporters while making his way to his car.
He alleged that Wan Muhammad Azri popped up beside him and put him in a headlock while threatening him to not "mess with us."
Wan Muhammad Azri, however, claimed that he was only hugging the youth and sports minister in an effort to protect him from rowdy BN supporters.
He said he had told Syed Saddiq that he was "stupid," but denied threatening him.