SEMENYIH POLLS | Fans of Najib Abdul Razak can cast their votes in the March 2 Semenyih by-election while bearing the image of his social media persona 'Bossku'.
In a statement today, Election Commission chairperson Azhar Azizan Harun detailed the criteria that will result in voters being barred from polling centres.
"In any election, voters are allowed to enter a polling centre wearing a shirt, or bring in any material which bears any tagline, slogan, motto, or word.
"However, the EC would like to stress that the said tagline, slogan, motto, or word cannot be seditious, insulting, provocative, or racist in nature, as this can disrupt the polling process," he said.
"Any voter who violates such rules will be barred from entering the polling centre. 
"To avoid any untoward incidents, the EC urges all quarters to abide by the rules, to ensure that democracy is carried out in a peaceful manner," he added.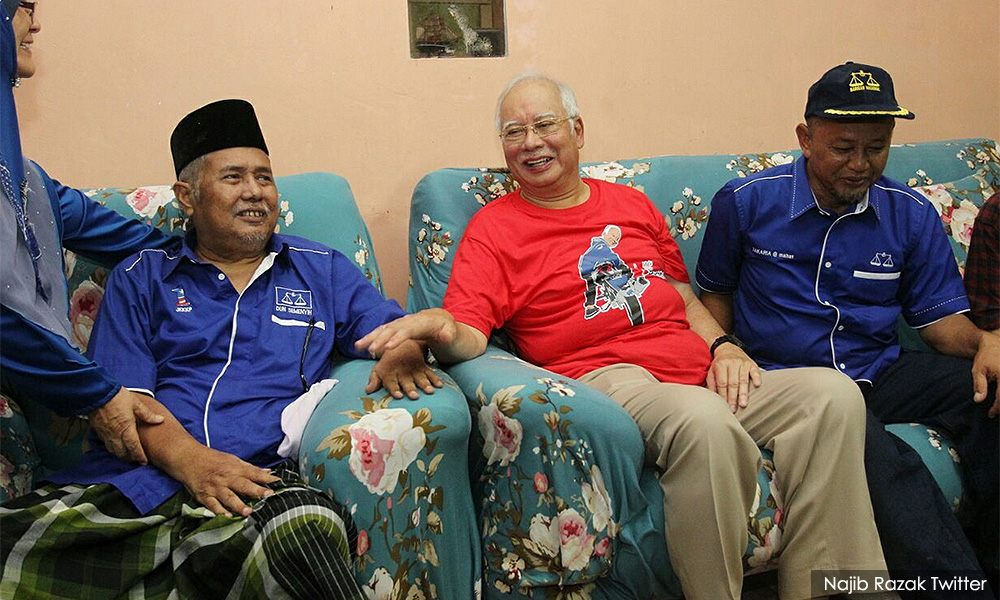 Azhar's statement comes after Najib queried in a Facebook post whether those wearing the 'Bossku' t-shirt would face any hurdles entering the polling centre.
"I'm not sure because the EC keeps changing nowadays. Thus, I hope the EC can clarify so that no one gets stopped on polling day," he wrote earlier today.
Although Azhar's statement did not make specific mention of the 'Bossku' tagline, he later clarified to Malaysiakini that those wearing shirts bearing the word, as well as Najib's image, will be allowed to cast their votes.
In recent months, Najib has given himself a humourous online persona, poking fun at Harapan's policies and gaffes.
In January, Najib, 65, debuted his new 'Bossku' persona – one where he traded his shirt and slacks for a black hoodie and street language.