The Pakatan Harapan presidential council supports Dr Mahathir Mohamad's position as prime minister, said the coalition's chief secretary Saifuddin Abdullah.
Saifuddin, who is also foreign minister, was responding to PAS allegations that certain parties within Harapan were plotting a no-confidence vote against Mahathir.
"To my knowledge, the Harapan president council maintains its position that Mahathir remains as prime minister and also fully supports his leadership.
"A vote of no confidence does not arise. The Harapan presidential council, to my knowledge, is unanimous on this and its position is firm," he was quoted as saying by Berita Harian.
Saifuddin said the PAS allegation of an internal effort to oust Mahathir was merely a rumour.
He also dismissed a list of 101 MPs who will purportedly support a motion of no-confidence and which had been circulated on social media.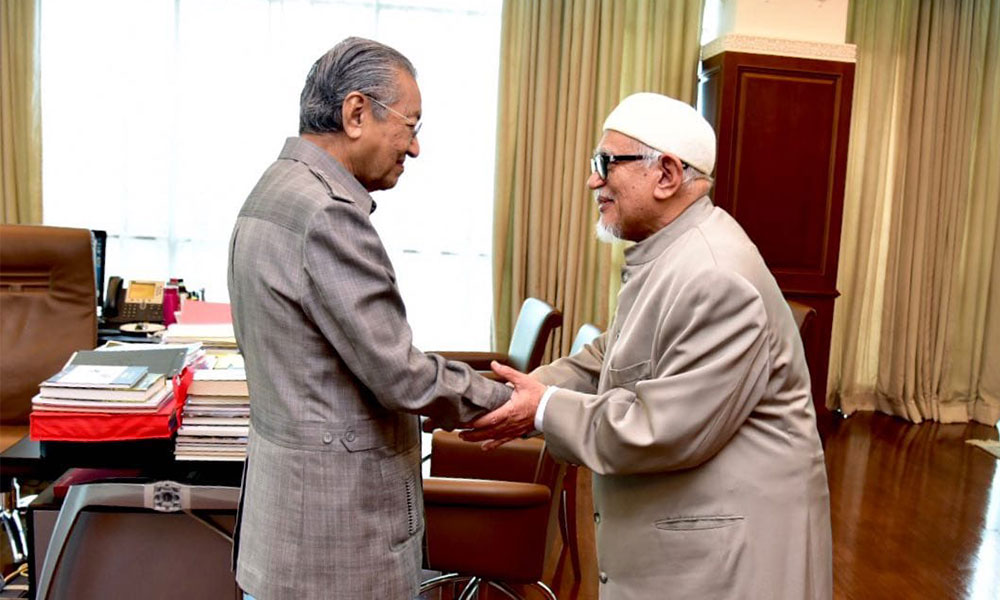 Saifuddin assurance comes in wake of a meeting last week between PAS president Abdul Hadi Awang and Mahathir.
After the meeting, Mahathir claimed PAS had entered into a written agreement with him that the Islamist party would not support Umno in the coming Semenyih by-election.
PAS later clarified that the agreement was only on their support for Mahathir as prime minister. It then justified its pledge of support by claiming that there was an effort to oust Mahathir as prime minister.
Saifuddin defended Mahathir's meeting with PAS stating that Harapan had never prevented the prime minister from meeting anyone.
"Tun is an experienced politician. We in Harapan have never shut the door for Mahathir to meet with anyone. Politics is always very dynamic," he said.