SEMENYIH POLLS | Independent candidate for the Semenyih Kuan Chee Heng has called on the government to accord some "leeway" for the newly implemented smoking ban at eateries, saying businesses are being adversely affected.
Kuan, a non-smoker himself, had defended the rights of smokers and eateries to allow smoking in certain safe spots, The Star Online reported today.
"Coffeeshops are half dead. There is no business. The Chinese like to patronise coffee shops in the afternoon and have a chat.
"At my age, I want to see my friends. They drink coffee while smoking, and drinking beers while smoking," he was quoted as saying.
Kuan, a social worker and activist popularly known by the moniker 'Uncle Kentang', stressed that while he supported the government ban, businesses could suffer.
"Before cigarettes die, business will die first. So who will suffer?
"We support the smoking ban. But please give some leeway," he was quoted as saying.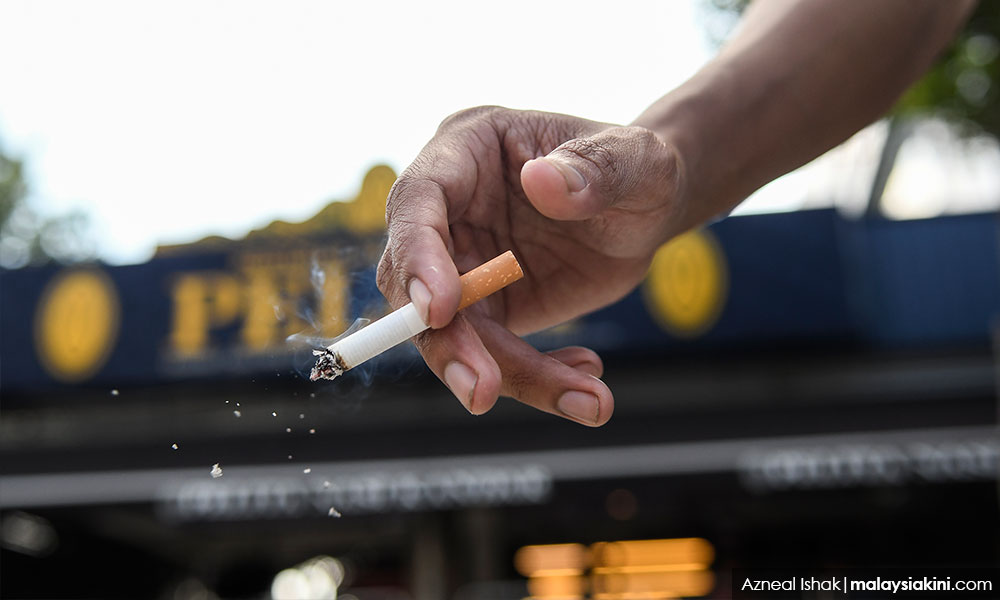 The smoking ban, which prohibits smoking within three metres of all food premises, came into force on Jan 1 under Regulation 11 of the Control of Tobacco Product Regulations (Amendments) 2018.
The ban applies to all restaurants, coffee shops and hawker centres, including open-air eateries.
Those caught smoking in prohibited areas can be fined up to RM10,000 or face two years' jail, while food outlet operators allowing customers to light up can be fined up to RM5,000 or face up to a year in jail.
However, the government has stated that no summonses will be issued in the first six months, which will serve as an awareness period for the new ruling.
Kuan will face off against BN's Zakaria Hanafi, Pakatan Harapan's Muhammad Aiman Zainali and PSM's Nik Aziz Afiq Abdul in the March 2 polls for Semenyih.