The Federal Court has fixed April 8 as the hearing date for the prosecution's appeal of the Court of Appeal's decision to grant a stay in the trial of former prime minister Najib Abdul Razak in relation to seven counts of criminal breach of trust (CBT) and abuse of power over SRC International Sdn Bhd funds totalling RM42 million.
The date was fixed by the apex court registrar Azniza Ali following case management this afternoon.
On Feb 11, it was reported that a three-member Court of Appeal bench led by Justice Ahmadi Asnawi granted a stay of the hearing pending the hearing of Najib's appeal over the withdrawal of the certificate of transfer.
The prosecution filed an appeal of the stay on Feb 13.
DPP Manoj Kurup, who is the head of prosecution in the Attorney-General's Chambers, along with DPP Muhammad Izzat Fauzan and DPP Budiman Lutfi Mohamed, appeared for the prosecution.
Lawyer Farhan Shafee represented Najib.
On Feb 13, the Court of Appeal had fixed March 11 and 12 to hear the appeal over the withdrawal of the transfer certificate and three other interlocutory matters, namely the appointment of lawyer Sulaiman Abdullah as DPP, getting further documents from the prosecution and also not granting a gag order to stop the media from reporting matters related to the case or 1MDB.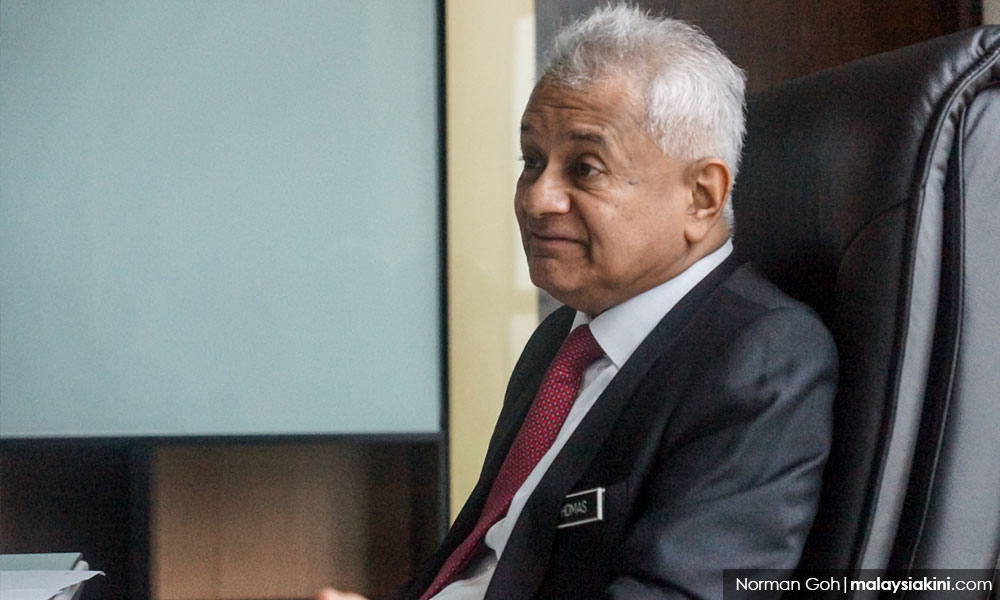 It was reported that attorney-general Tommy Thomas (photo) had, a week before the proposed start of the SRC International case, withdrawn the certificate of transfer under Section 418 of the Criminal Procedure Code to transfer the case from the Sessions Court in Kuala Lumpur.
However, trial judge Justice Mohd Nazlan Mohd Ghazali used the court's inherent jurisdiction under Section 417(2) to hear the case, while Najib's lawyers argued that following the procedural withdrawal, the matter should have been reverted to the Sessions Court and not let the High Court hear this case.
Izzat and Farhan have indicated to Azniza that they have yet to obtain the reasons for the stay, adding that they needed it for the prosecution to prepare its record of appeal and for the defence to prepare their submissions.
Hence, both the prosecution and defence asked the apex court to write to the Court of Appeal to quickly write the grounds for the stay.