COMMENT | Dr Mahathir Mohamad and Anwar Ibrahim play the role of 'double-barrel gun' in the politics of New Malaysia. Both close to one's heart.
The prime minister and prime minister-in-waiting have reiterated on several occasions there is no issue between them.
Rampant speculation over the transfer of power from Mahathir to Anwar has been partly fueled by inaccurate media reports and politicians largely driven by hatred.
The leadership transition is fine and there is no rift between both.
Both have agreed on the process and succession plan and the matter has been resolved within the Pakatan Harapan leadership. Mahathir is committed to the reform agenda and has embraced Anwar as a partner of the process.
Though there is no binding timeline, it is expected to happen by mid-next year.
Mahathir is the leader of an elected government through the consensus of Harapan component parties. So, what is the problem?
Parties within Harapan are not plotting to oust Mahathir through any vote of no confidence.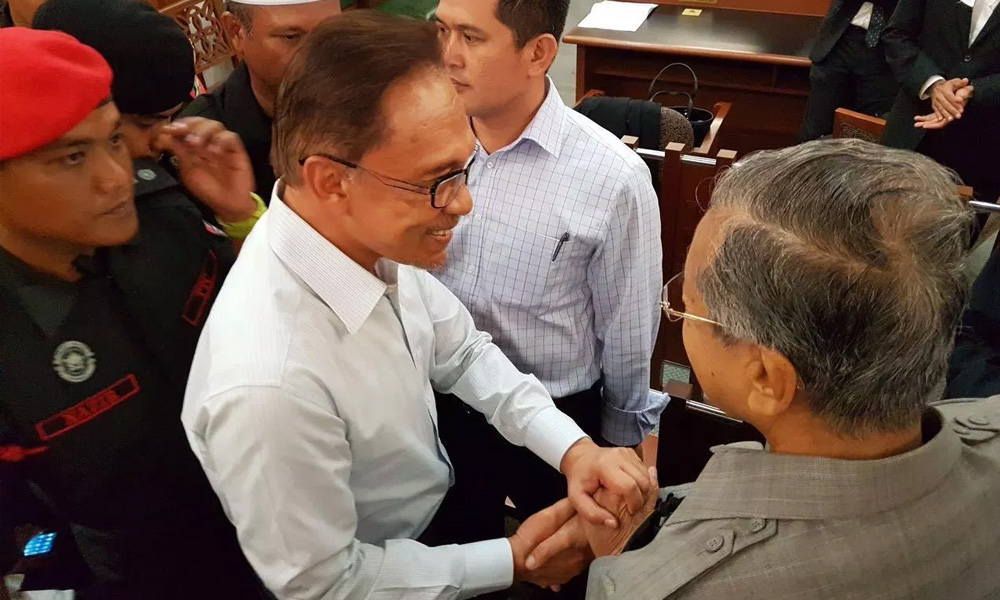 Mahathir and Anwar shook hands for the first time in after 18 years.
Mahathir showed up at the court to give his support for a case against Anwar on September 2016. The reunion between Mahathir and Anwar shocked many Malaysians.
Early last year, when Mahathir went to the Cheras Rehabilitation Hospital for his highly anticipated meeting with Anwar, he was disallowed from visiting. Actually, Mahathir was there wanting to thank Anwar who had supported him and reached a consensus.
Since then, the love between both grew deeper and stronger. Mahathir also said last year that if he could turn back time and choose again, he might not sack his then deputy Anwar.
But there is a small group within Harapan and the opposition, who are disgruntled and frustrated for not having been given important positions in the government.
Those forces continue to provoke. There are people trying to create suspicion and distrust between Anwar and Mahathir.
Several party leaders who are continuously trying to pit Anwar against Mahathir, have been devising the devious plot.
What is the problem now with PAS? PAS must stop defaming others with the intention to break up the Harapan leadership.
There is no need for PAS to throw its support to Mahathir as PKR, Bersatu Amanah and DAP will be fully backing Mahathir if there is a no-confidence vote against the premier.
During his younger days, Anwar was the founding member and second President of an Islamic Movement called Angkatan Belia Islam Malaysia (Abim).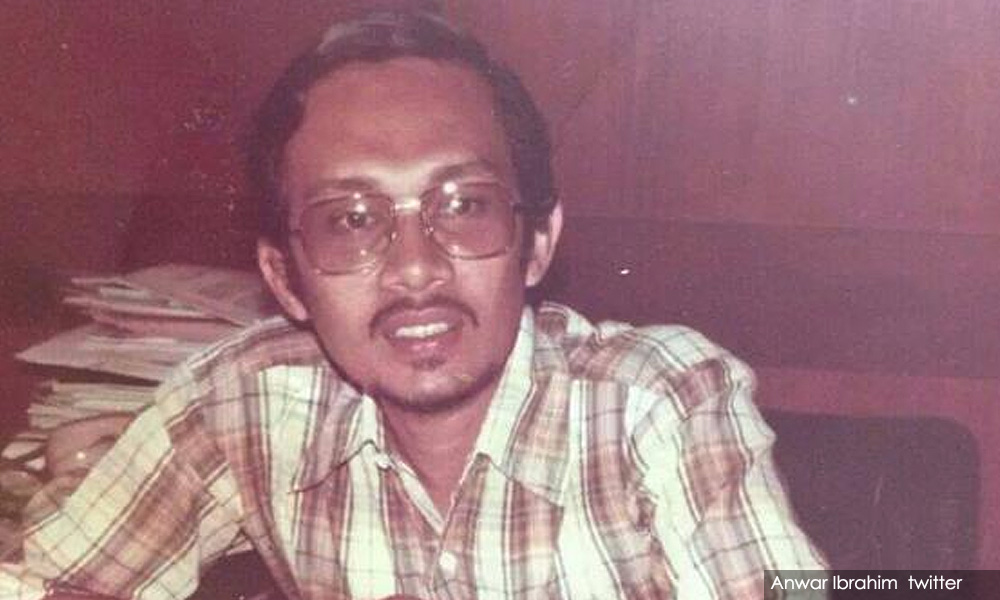 He was politically associated with PAS in the 1960s and 1970s because of his strong involvement with ABIM.
But in 1982, Anwar shocked his hardcore supporters by announcing that he was joining Umno and throwing his fullest support to the then prime minister Mahathir, the arch-nemesis of PAS.
Anwar was successful in making inroads and eventually became the Umno Youth president, rising to hold the portfolios of culture, youth and sports, agriculture, as well as education ministries - all within the short span of four years.
It was often said that in the 80s and 90s Mahathir was grooming Anwar to succeed him when he retires, but all changed when Malaysia was hit by the Asian financial crisis. Thus began the painful breakup.
Now, Anwar has returned to politics stronger than ever. Mahathir and Anwar have teamed up again after 18 years to fight for change together.
They work closely to realise the 'Reformasi Agenda' used as a national agenda to shape new Malaysia.
---
M VIVEK served as an aide to several former MIC deputy ministers.
The views expressed here are those of the author/contributor and do not necessarily represent the views of Malaysiakini.