COMMENT | A women's work is never done it is said. Career, housework, raising children and caring for elderly parents is a combination that takes very long hours with no rest even on weekends.
Dubbed the "double burden" syndrome, it is where a woman is managing both her home and caring for her children or the elderly. This form of work is known as unpaid care or unpaid work care which we often forget and overlook.
Unpaid care is a vital socio-economic aspect that needs attention. Why? Well, to start with, in Asia, women do 2.5 times more unpaid care work than men such as cooking, cleaning and looking after their dependents.
Unpaid care and domestic work is the foundation of sustainable development as it sustains people daily, from one generation to the next.
Sadly, until today, caregiving is still undervalued. Women and girls are by default, traditionally seen as the providers of care which means they are less able to access income-generating work, unable to escape poverty, unable to be financially independent and have limited ability to accumulate savings for their future.
Given today's 2019 International Women's Day for which the theme is #BalanceforBetter, let's take a moment and see how women who have been involved in unpaid care, often invisible, can be empowered and contribute to the development of a nation.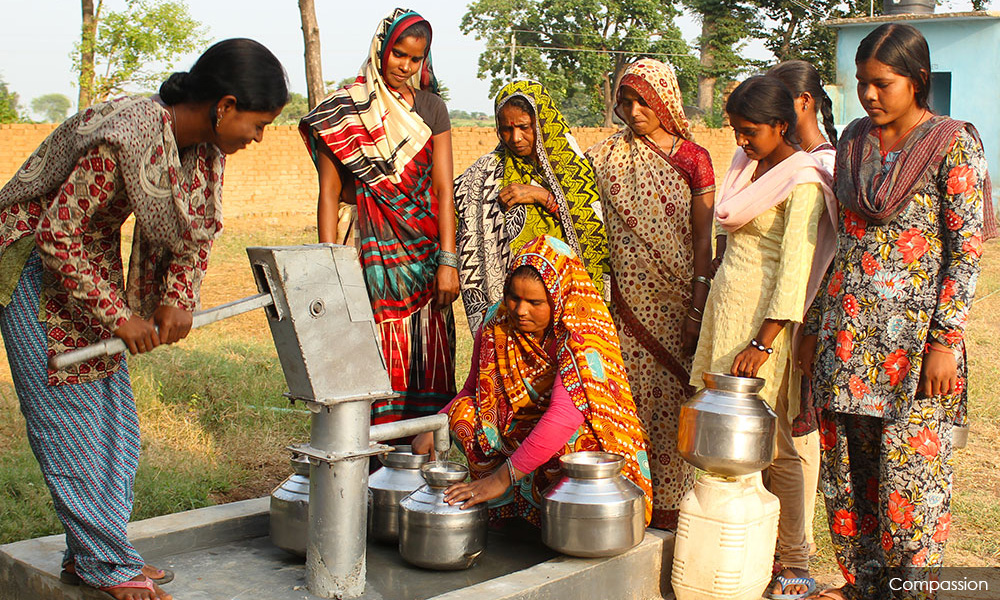 As to date, 75 percent of the world's total unpaid care is undertaken by women, including the vital tasks that keep households functioning such as child care, caring for the elderly, cooking, and cleaning.
In Latin America and the Caribbean, 75 percent of women are doing unpaid domestic work, where one in three do not generate any income and 54 percent work in informal contexts with unstable incomes and little social protection.
Realising the importance of unpaid care, the UNDP's Regional Hub for Latin America and the Caribbean have taken measures to create more awareness of this issue and to address it.
A UN study found that women devote one to three hours more a day to housework than men, also two to 10 times the amount of time a day to care (for children, elderly, and the sick) and one to four hours less a day for paid labour.
As productive as this may be, this contribution is not counted in traditional measures of GDP. It is estimated that unpaid work being undertaken by women today amounts to as much as US$10 trillion of output per year, roughly equivalent to 13 percent of global GDP.
This situation is not new to Malaysia with these differences in unpaid care work and formal work (mostly dominated by men) are deeply rooted in gender roles. How women and men spend their time can be attributed to the default assumption of women being carers and differences in domestic responsibilities.
In Malaysia, 67 percent of women cite care and other familial and personal responsibilities as the reason for not being in the labour force, versus only two percent of men. This directly and negatively impacts women's participation in the labour force in Malaysia.
There are policies in place that encourages women to enter or re-enter the workforce, however these policies only consider women's economic value by their formal labour force participation and not consider their time spent on unpaid care work.
Currently, Malaysia's national development focuses on women's participation through a purely economic development lens which was done in isolation without understanding the relationship that women have with unpaid care work.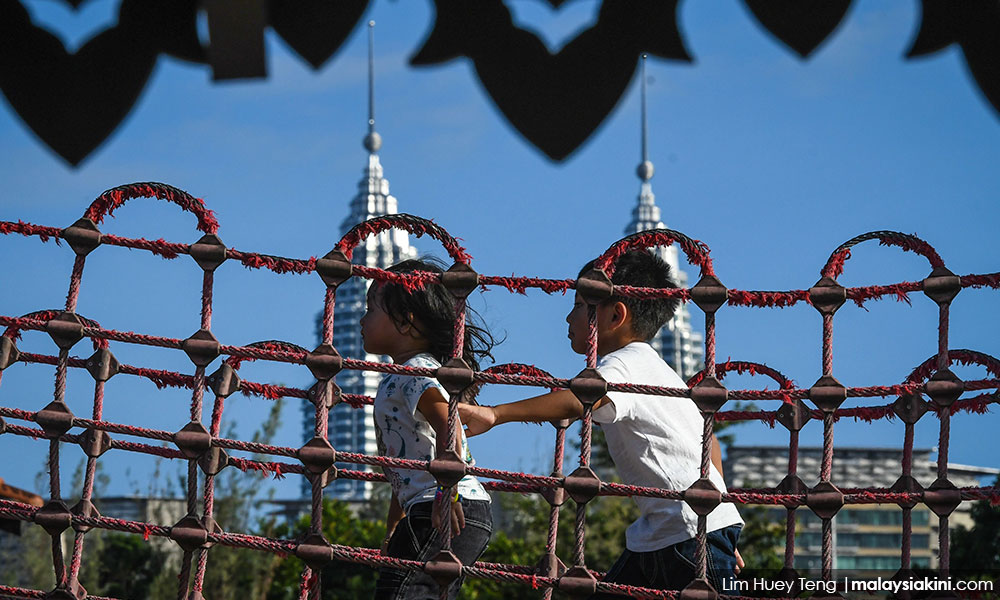 It is good to note that the period of maternity leave has been extended from 60 to 90 days, and some companies have jumped onboard this as well.
However, an overlooked aspect is paternity leave – where fathers take leave to look after their newborns. The snowball effect of paternity leave is an active role in child care, learning benefits and most importantly, enables women to continue and advance their careers - earning salaries and promotions that would not be possible if taking time off to care for the child.
Big corporations such as CIMB have introduced paternity leave for staff – but more companies no matter their size need to do more.
With an acceptable amount of paternity leave, men and women can share childcare with both benefitting not just in career but also parental advancement.
Therefore, it is vital to recognise that both men and women have a right and responsibility to work and care.
To realise this, there needs to be a set of integrated policy measures, informed by international labour standards to recognise unpaid care work and to redistribute it evenly between men and women, also between families and societies.
With the changes in policies, it can help to change societies expectations that unpaid care falls upon women only, but to share the responsibility equally between men and women.
One such change can be to leverage on leave policies to foster gender equality by incentivising men to take more parental leave.
Norway pioneered the introduction of 'daddy quotas' back in 1993, where specific incentives are in place that enables fathers to support their partners in the weeks following the birth of their child.
The quota works by reserving a non-transferable portion of the leave for fathers on a "use-or-lose" basis and has seen an increase of fathers taking paternity leave to support their partners, thus seeing more women returning to the workforce.
Governments in most developed countries have offered payments to unpaid caregivers to support and compensate them, at least partially, for potential lost earnings.
Support for unpaid caregivers were also given where they were given the opportunity to take a break from their tasks by offering better services in daycare, older people's home which can also be done in adult day centres or residential facilities.
However, most existing interventions to support unpaid caregivers are small scale and have limited resources. To have interventions like these, it needs to be rapidly scaled up and seen as the main component of an effective care system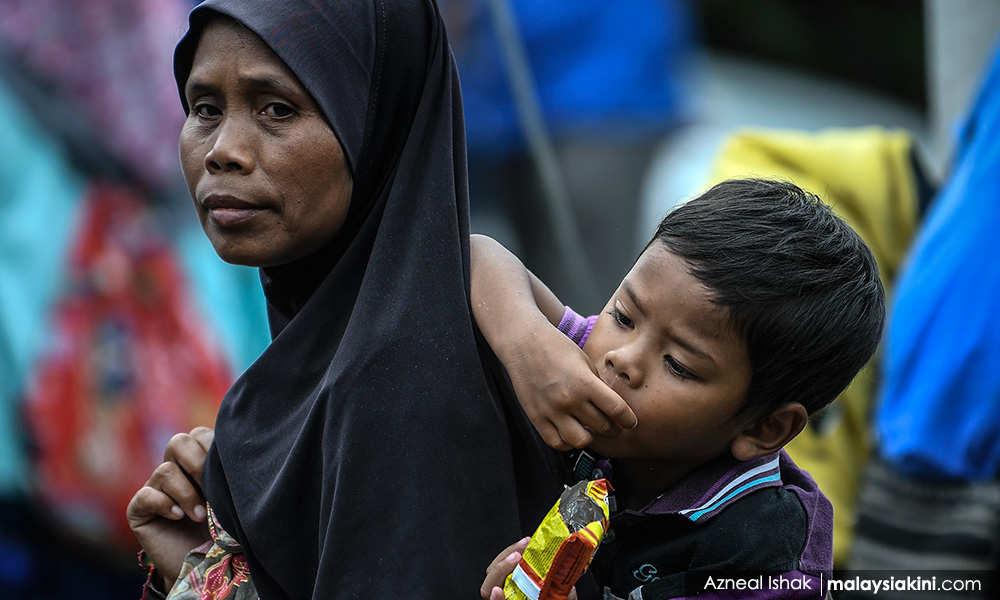 One of the reasons women take on more unpaid care is due to high childcare fees by private childcare centres.
This is where more targeted public investments can create an accessible, affordable and quality early childhood education as well as care services.
As more women can afford to send their children or elderly to care centres, this would help to reduce the time women spend on unpaid care.
In Ireland, where families bear more than one half of the cost of childcare, there are considerable financial incentives for one parent, usually the mother - to leave the labour force, particularly after the birth of a second child.
This incentive is to assist mother to care for their children, with the necessary costs for childcare and be compensated for the time lost given their choice of leaving employment.
Unpaid care or unpaid care work should be accounted for in measuring Malaysia's development progress and indicators. However, there needs to be a thorough understanding of the value of unpaid work and the will to effectively address this undervalued, often hidden work that women take on.
By addressing this through strategic policy implementations that is suitable given the diverse landscape of Malaysia, only then can the awareness of this issue be spread and ensuring equal rights for both male and women who have all these while worked relentlessly in this area.
Weighed down by unpaid work halts the empowerment that we champion for women. We need a tweak in the system, our culture and ourselves to manufacture a world where men and women share the burden equally. When that happens, watch as women do so much more.
---
JUN FAREDDA JABBAR is Inclusive Development and Growth programme analyst for the United Nations Development Programme (UNDP) in Malaysia, Singapore and Brunei Darussalam.
The views expressed here are those of the author/contributor and do not necessarily represent the views of Malaysiakini.