Prime Minister Dr Mahathir Mohamad has reiterated the possibility of proceeding with the East Coast Railway Link (ECRL) project, albeit with the condition that an ideal price for the project is agreed to by Malaysia and China.
He was reported as saying this in an interview with the South China Morning Post in Manila, Philippines which was published today.
When asked if he had a price point in mind, Mahathir said: "Yes, there is. But I cannot reveal it to you."
Last month, Mahathir said the Malaysian government was negotiating for a better deal and that the project could only go on if both countries could agree on costs.
The RM81 billion ECRL project was first approved by the cabinet in October 2016. The construction was to be handled by China Communications Construction Company Ltd (CCCC), while the majority of the financing was to be provided by the Export-Import Bank of China (Exim).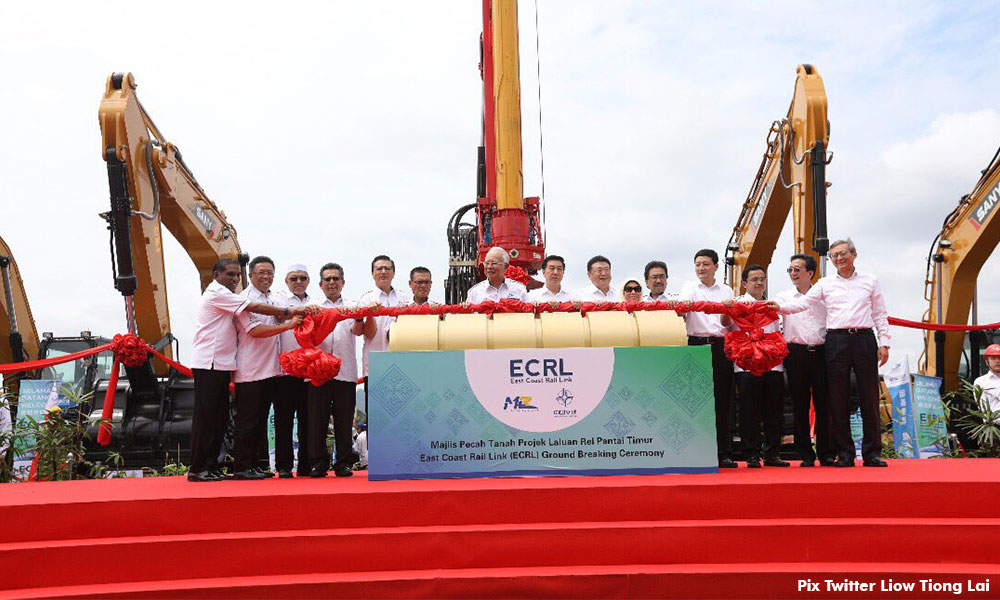 Mahathir also told the Hong Kong media outlet that it remained to be seen whether the Malaysian government should terminate the project and pay a significant compensation amount, or resume the project at a reduced price.
"Well, because we know that you can't terminate unilaterally a contract. You have to pay compensation.
"The compensation can be very big. Between having to pay compensation if you stop and carry on if the price is reduced, will be something that we will consider to see which one is best."
On Sunday, Bernama reported Mahathir as saying that the government had paid RM200 million in six months as interest for the RM55 billion loan given by China for the project.
Mahathir had also been reported as saying that discussions with the contractor revealed that the project could be carried out at the far lower cost of RM35 billion.
"It could be done at a cost of RM35 billion, but why did the contract amount to RM55 billion? Maybe it is for someone to steal the money," he said.