The Shah Alam High Court ordered a discharge not amounting to an acquittal of the Indonesian national accused of the 2017 murder of Kim Jong-nam, the estranged half brother of North Korean leader Kim Jong-un.
This followed an application by the prosecution to drop the murder charge against Siti Aisyah (above) under Section 254(1) of the Criminal Procedure Code.
The prosecution team, led by deputy public prosecutor Muhamad Iskandar Ahmad, informed the court that they received instructions to withdraw the charge against her. 
No reason was given for the application, however.
"The prosecution desires to withdraw the charge against the accused. Thus, Siti Aisyah is given a discharge not amounting to an acquittal," said judge Azmi Ariffin.
Siti Aisyah's lawyer Gooi Soon Seng then applied to acquit and discharge his client under Section 254(3) of the CPC.
Azmi, however, rejected the request for a full acquittal, as it said the trial had established a prima facie case.
Siti Aisyah, 26, along with Vietnamese national Doan Thi Huong (photo), 30, and four North Koreans still at large, were accused of killing Jong-nam with the chemical liquid VX at KLIA2 on Feb 13, 2017.
They were charged under Section 302 of the Penal Code for murder, which carries a mandatory death sentence.
Interpol had issued a red notice for the four North Koreans identified as suspects, who are said to have fled the country hours after the murder.
According to Reuters, there were suspicions from the outset that Siti Aisyah and Doan were pawns in the alleged political assassination of the exiled Jong-nam, who had been critical of his family's authoritarian rule of North Korea.
Both Siti Aisyah and Doan maintain that they had been hired to participate in a reality TV prank show.
"We still believe that she was merely a scapegoat. I still believe that North Korea had something to do with it," Gooi was reported as saying.
Pyongyang has denied ordering Jong-nam's assassination.
Siti Aisyah's trial was suspended last December as the defence wrangled with prosecutors over statements from seven witnesses.
Indonesian pressure
Siti Aisyah was immediately escorted to an Indonesian Embassy vehicle outside the courthouse after her release.
Armanatha Nasir, a spokesperson of Indonesia's Foreign Ministry, told Reuters that her release was the result of Jakarta's efforts.
---
Read more: AG: Malaysia agreed to Indonesia's request to free Siti Aisyah
---
The Indonesian government also released a copy of a letter sent by its Law Minister Yasonna H Laoly to Putrajaya that pinned the blame for Jong-nam's (below) death on North Korea.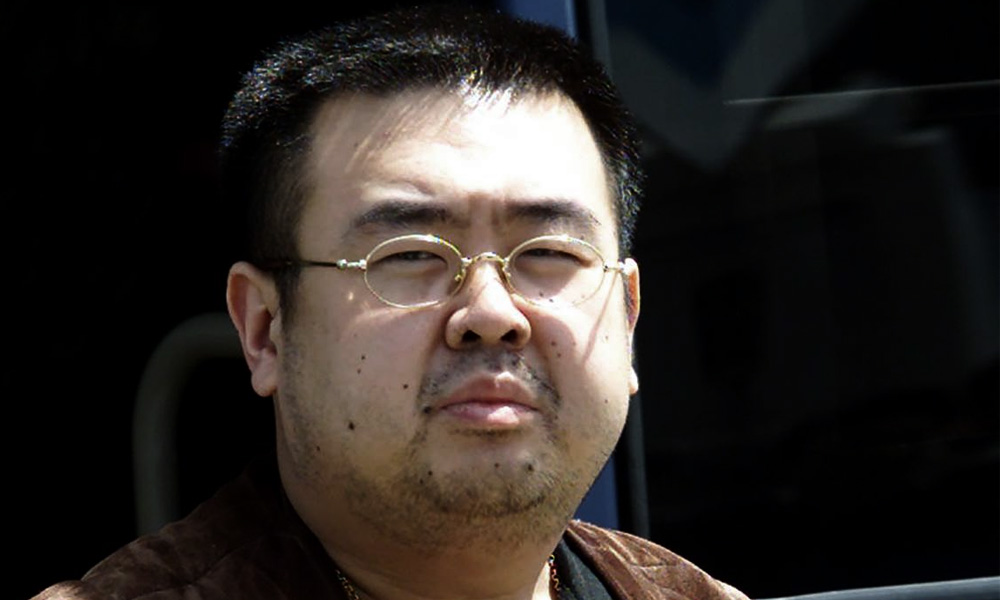 "Siti Aisyah was deceived and had no awareness whatsoever that she was being used as an intelligence tool of North Korea. She does not have any benefit or profit from the act," the letter read.
In his response to Laoly's letter, attorney-general Tommy Thomas said that Malaysia agreed to the request to drop charges against Siti Aisyah.
Request for Doan's release
As reported by Reuters, Doan's lawyer Hisyam Teh also asked the High Court for an adjournment in the case to submit a request for charges to be dropped against his client.
The Vietnamese national had been set to take the stand today at the start of her defence.
The court agreed to resume proceedings on Thursday, pending a reply from the AG to a request that charges against her are withdrawn.
"The charge against Siti Aiysah was withdrawn but the charge against Doan was not. And no reason was advanced. 
"We do not know on what basis the charge has been withdrawn," the lawyer said.