Malaysians will soon be able to register online as voters, according to EC chief Azhar Azizan Harun.
In an interview with business radio BFM yesterday, Azhar said there were 3.7 million eligible Malaysians who had yet to register as voters.
"We are going to launch (the) online application soon, this year. It is being developed and at the final stage now," he said.
Currently, Malaysians who are above 21 years of age can register as voters at EC offices or with assistant registrars appointed by the commission. They can also register at post offices nationwide.
Last year, the EC had set up a Voter Registration Improvement Policy Committee to address issues related to voter registration and to clean up the electoral rolls.
Azhar, better known as Art Harun, said both the EC and Electoral Reform Committee (ERC) set up to reform the election process will come out with a proposal to implement automatic voter registration.
He said this would not be a simple task as the EC needed to access the database of both the National Registration Department and Prisons Department to ensure the eligibility of those who register.
This was because the inmates who are serving a jail sentence of more than 12 months at the time of registration are not eligible to vote, Azhar added.
"We need to synchronise between all the authorities involved before this can be implemented. But yes, we are considering it seriously," he said.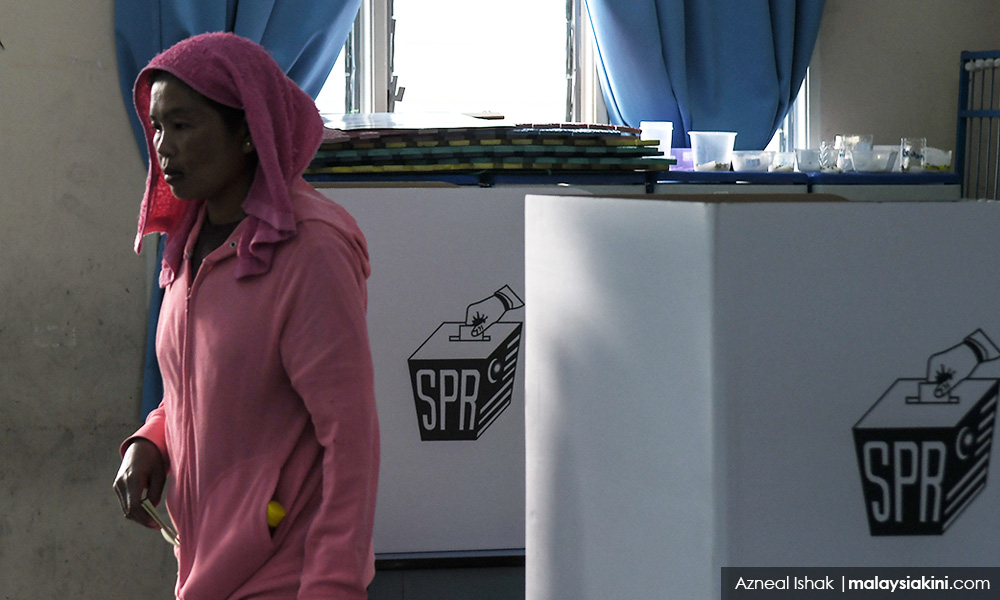 Beside this, Azhar also said EC was considering e-voting methods to shorten the balloting process which cost each voter about two minutes from the moment they check their names with EC officers to reaching the voting booth.
"There are two methods of e-voting, which are internet voting where you don't have to appear at the polling centre, and the other via electronic voting machines (EVM) where you still need to go to the polling centre.
"But instead of using a manual ballot paper, you use a machine," he said, adding that the EC had engaged experts to study the feasibility of e-voting.
"We are not inclined towards Internet voting at the moment, but we are looking at electronic voting machines at this juncture," Azhar said.
He said the EC was also trying to shorten the 58-second process to manually check voters' details by switching to electronic methods.
Azhar was asked on measures being taken by the EC to address the voting process to make it easier and faster.
He said the physical experience of voting in the democratic process was part of the fun.
---