Sisters in Islam (SIS) is hoping to use part of its RM20,000 grant from the government to help formulate better Muslim family policies.
SIS finance and operations manager Sarinah Salleh said there are many cases where the second or third wives show up at a man's funeral and the first wife did not know anything about them.
"In such a situation, what are the wives supposed to do when it comes to splitting the inheritance?" she was reported as saying by The Malaysian Insight today.
That is why, Sarinah said, the reform of the syariah family law system is high on the agenda of SIS.
The Islamic Family Law 1984 has loopholes that need to be plugged as it has led to much suffering for Muslim women.
The law has been amended since 1994 to allow Muslim men to take a second wife without the approval and knowledge of the first wife.
The men usually have the new marriage secretly solemnised in Thailand before coming home to register it, under the syariah court system, by paying a minimal court fine.
"When Malaysia first introduced the Islamic Family Law in 1984, it was one of the best in the world. But we have regressed while other countries have progressed.
"Most other Muslim countries, from Morocco to Tunisia to Indonesia to Pakistan, require formal court approval for a man to practise polygamy. In some places you can only marry in court, otherwise the marriage is not recognised," Sarinah said.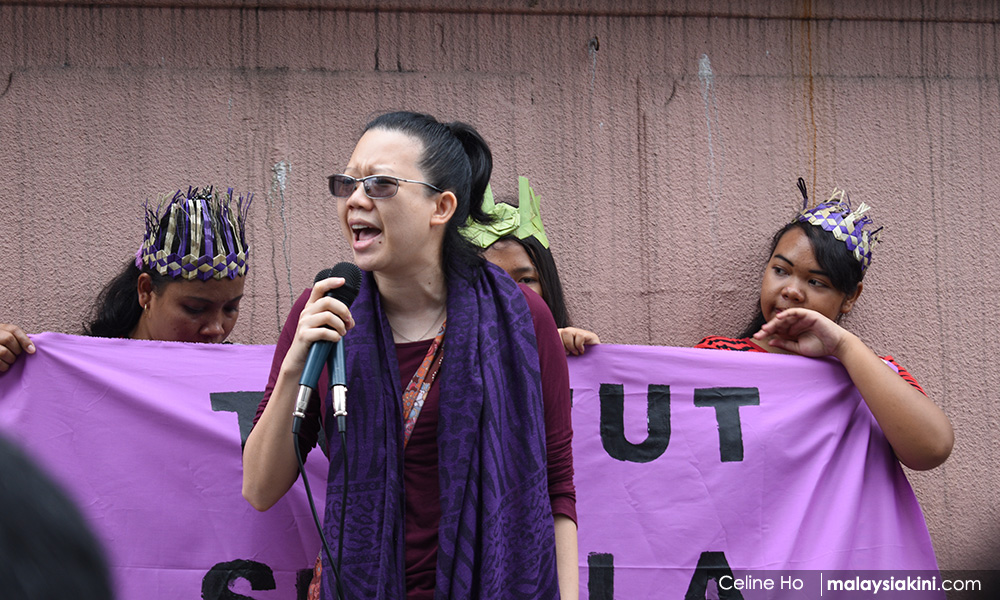 The SIS legal aid office Telenisa, which has helped 8,400 Muslim women and men navigate the syariah court system, was recently granted RM20,000 by the government.
SIS communications officer Majidah Hashim (photo, above) said they will decide how to use the grant with officers from the Women, Family and Community Development Ministry.
"There are two aspects. We want the government to be involved so they know how each sen is spent and we want the government to see how Telenisa works, the types of women who approach us and the stories they tell," Majidah said.
One of their ideas is to have more Telenisa mobile clinics, which would send more teams of counsellors and volunteers to visit low-income communities to spread awareness on domestic violence, women's rights in marriages and to offer legal advice.
Another proposal is to employ more experts to sift through data to spot trends in Telenisa cases to help the ministry come up with better laws or amendments.
"We are very encouraged by this government's openness and how people like YB Hannah (Deputy Women, Family and Community Development Minister Hannah Yeoh) are interested in the stories of women. We hope that we, the government and the public, can benefit from the grant," Majidah said.