Australian counterterrorism police raided two homes with links to the perpetrator of the shootings in New Zealand on Monday, reported the Xinhua news agency.
One of the homes belongs to the sister of the gunman, who had previously lived in New South Wales, where he worked as a personal trainer.
The man is alleged to have killed 50 people when he opened fire at two mosques in Christchurch on Friday.
"The primary aim of the activity is to formally obtain material that may assist New Zealand Police in their ongoing investigation," NSW and Australian Federal Police said in a joint statement.
The homes were located in the far north of the state on Australia's east coast, and police have reassured the local community there is nothing to suggest a current or impending threat related to the search warrants.
Police said the family of the gunman is assisting with their enquiries.
Australian Brenton Tarrant, 28, a suspected white supremacist, was charged with murder on Saturday.
Meanwhile, New Zealand's police chief said that only one attacker was involved in the Christchurch shootings.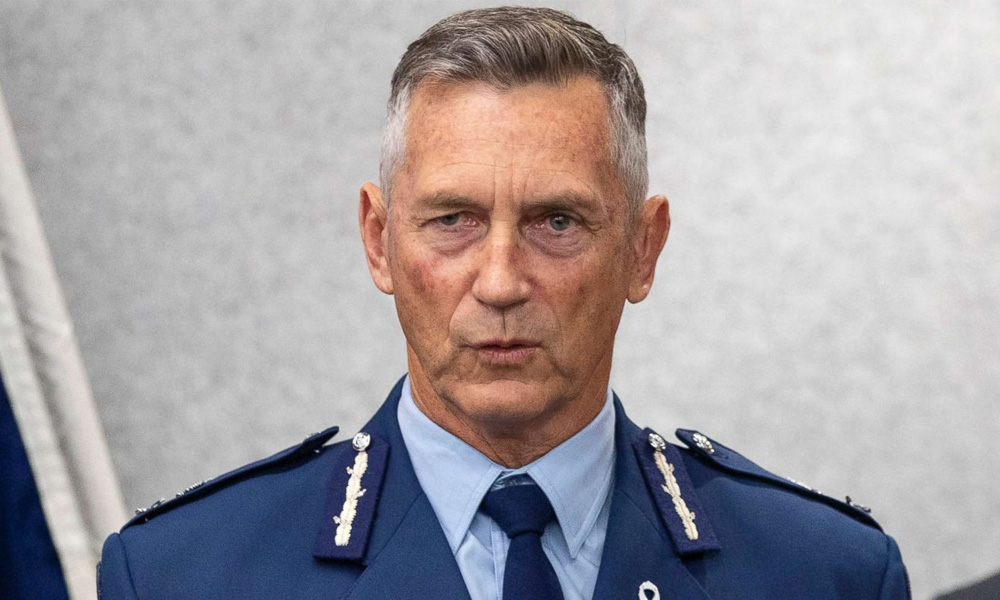 "I want to definitely state that we believe that there was only one attacker responsible for this horrendous event," police commissioner Mike Bush (above) was reported saying by Reuters.
"That doesn't mean there weren't possibly other people in support, and that continues to form a very, very important part of our investigation," he added.
Gun laws
Reuters also reported that tightening New Zealand's gun laws is at the top of Prime Minister Jacinda Ardern's agenda as she meets with her cabinet on Monday for the first time since the mass shootings.
Ardern was the first signatory of a national condolence book for the worst peacetime mass killing in New Zealand that she opened in the capital Wellington on Monday.
"On behalf of all New Zealanders, we grieve together. We are one. They are us," she wrote in the book.
The shock of the attacks has led to calls for an immediate tightening of laws to restrict access to some firearms, particularly semi-automatic weapons such as the AR-15 rifle used by the shooter in Christchurch.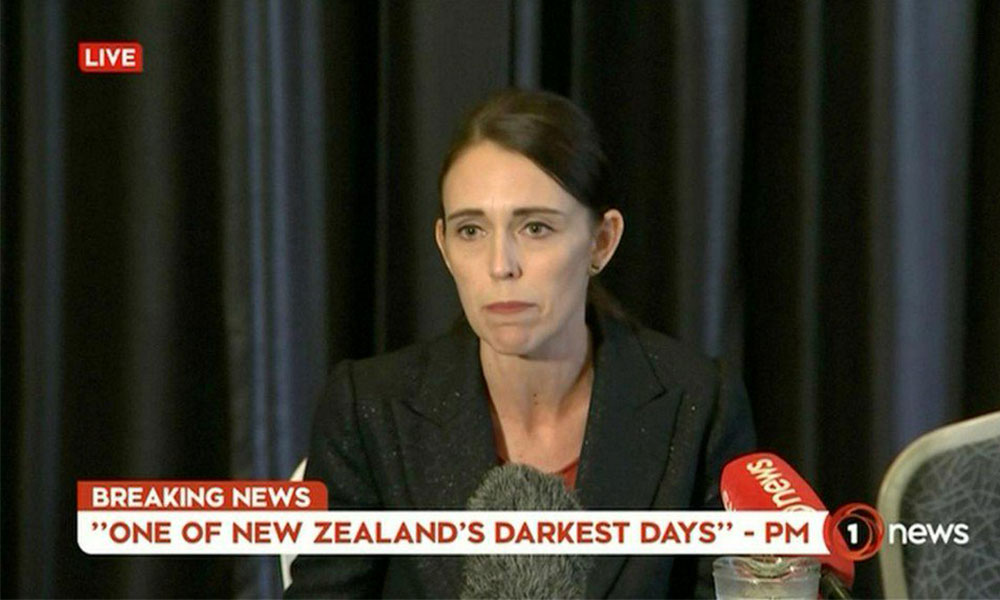 "What the public rightly are asking right now is why is it and how is it that you are currently able to buy military-style semi-automatic weapons in New Zealand, and that's the right question to ask," Ardern (above) told TVNZ earlier on Monday.
"There are ways we can bring in effective regulation of firearms that target those we need to target and that is our focus."
New Zealand, a country of only 5 million people, has an estimated 1.5 million firearms.
A Radio New Zealand report said more than 99 percent of people who applied for a firearms licence in 2017 were successful.
The report was based on police data secured through an Official Information Act request, although it was not clear who made the request as those details had been redacted.
In 2017, there were 43,509 firearm licence applications, and only 188 applications were declined, the data showed.
After Ardern vowed at the weekend to change the gun laws, there were media reports that people were rushing to buy guns before any ban was implemented.
New Zealand's top online marketplace Trade Me Group said it was halting the sale of semi-automatic weapons in the wake of Friday's attack.
Police were out in force on Monday to assure Christchurch residents of their safety as they returned to their weekday lives, after a lockdown affected parts of the city on Friday after the shootings.
Police said the airport in the southern city of Dunedin had been reopened early on Monday after a suspicious item found on the airfield turned out to be a hoax object.
And Australian police executed two search warrants in towns on the New South Wales mid-north coast related to the investigation.