In the run-up to the general election last year, Zaid Ibrahim had campaigned for Prime Minister Dr Mahathir Mohamad and Pakatan Harapan.
Ten months after the coalition routed BN from power, the former de facto law minister appears to be far from pleased with the developments as reflected in his tweets.
In his latest posting, Zaid asked why Harapan is not pushing for parliamentary reforms, which do not involve racial or religious barriers.
"Parliamentary reforms easiest to do, no Malay/Islamic agenda to worry about, no Ketuanan Melayu (Malay hegemony) /BN legacy to be concerned with.
"When will the Standing Orders be revised and updated, essential for first-world Parliament," said the former Umno MP.
Prior to this, Zaid rued how he remains unemployed despite supporting Harapan all these years.
According to him, life is difficult for those who don't know Daim Zainuddin well. The latter is a close confidant of Mahathir.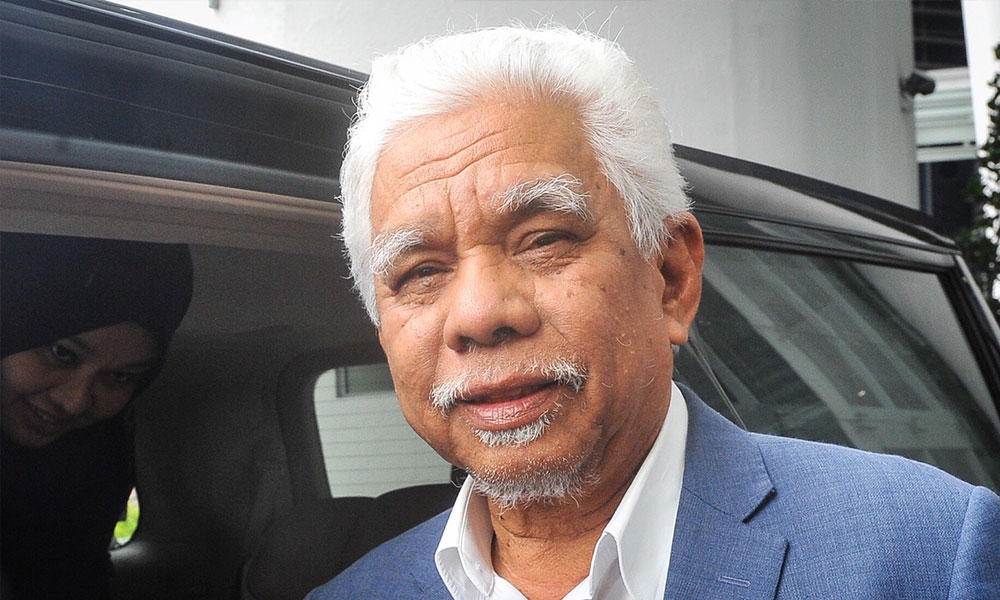 In expressing his disappointment, Zaid said he was envious of KTMB chairperson Rameli Musa (above), who allegedly paid RM1.4 million to Sarawak Report editor Clare Rewcastle Brown on behalf of PAS president Abdul Hadi Awang to settle a defamation suit out of court.
"I envy Rameli. Not only is he a wealthy businessman, but a close supporter of PAS. Yet he is chairperson of KTMB," he added.
In a tweet on March 15, Zaid took aim at Mahathir's plan for a third national car.
"Dr M says that we need a third car so we can learn more about technology.
"Does he know we have Friday sermons attributing the current hot weather to our support for LBGT? Can PM first properly educate our people and learn advanced car tech later?" he added.
Earlier on the same day, the former PKR leader also weighed in on the debate surrounding Ronald Kiandee's position as Public Accounts Committee (PAC) chairperson since he left Umno to join Bersatu.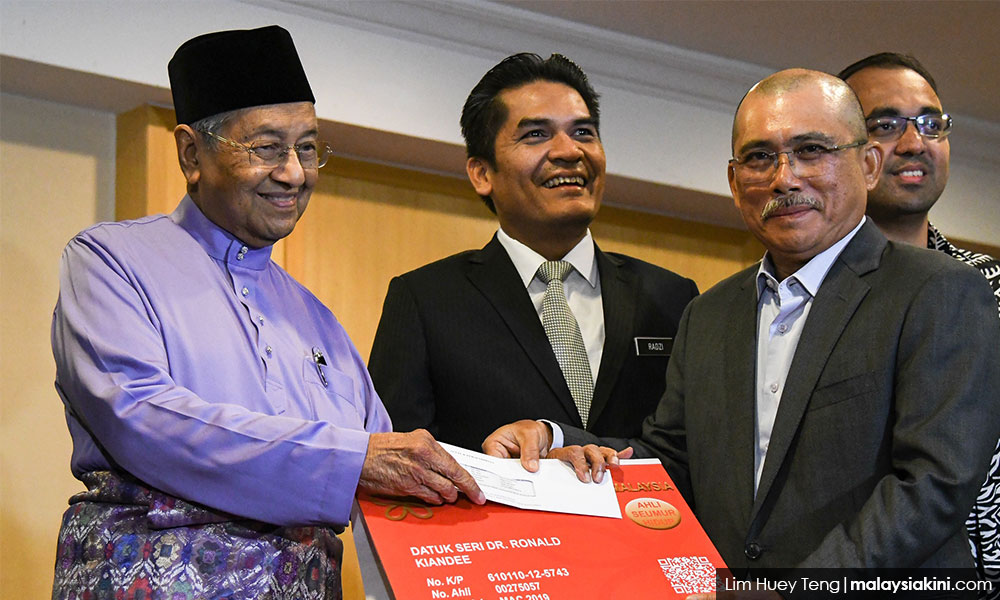 Mahathir had insisted Kiandee would continue to serve in the position, while the likes of PKR lawmaker Nurul Izzah Anwar and Women, Family and Community Development Deputy Minister Hannah Yeoh argued that an opposition MP should helm the PAC.
"Dear Nurul and Hannah, Harapan top leaders will never give up PAC chair to the opposition. Like they will never give Anwar Ibrahim the PM post. Integrity is not their strong point," said Zaid.
"What can Harapan do to Kiandee? Easy. Ask him to give way as PAC chair to the opposition. When 'great leader' (apparently in reference to Mahathir) tries to defend the indefensible, the whole flock looks stupid. That is why PKR will lose Rantau," he added.
On March 14, Zaid tweeted his confidence in acting Umno president Mohamad Hasan steering the party towards recovery from its election defeat.
"Had watermelon juice with Tok Mat (Mohamad) Umno acting president. With him at the helm, Umno can turn around very quickly. Humble, level headed and smart," he added.
Mohamad will be defending the Rantau state seat in the April 13 by-election.