PARLIAMENT | The federal government welcomed constructive criticism and towards this has ordered the police not to apply the Sedition Act 1948 against government critics.
De facto law minister Liew Vui Keong (above) told the Dewan Rakyat today that Putrajaya planned to have that law reviewed, amended or abolished in the future.
"That is still in progress and I hope that on this law, we can come to a decision soon," he said.
He said Prime Minister Dr Mahathir Mohamad disagreed with the police arresting government critics pointing out that politicians must handle criticisms.
"However, the freedom to criticise does not mean anyone can slander others. Slandering is a violation of the law, so are words meant to hurt others and disrupt public order," Liew said.
He cited two laws - Section 298 and 298A of the Penal Code - that could be used against those who utter or publish words meant to cause hurt.
According to Section 298, "uttering or publishing words with the deliberate intent to wound the religious feelings of any person" was an offence. The maximum penalty under this law is a one-year jail term, a fine or both.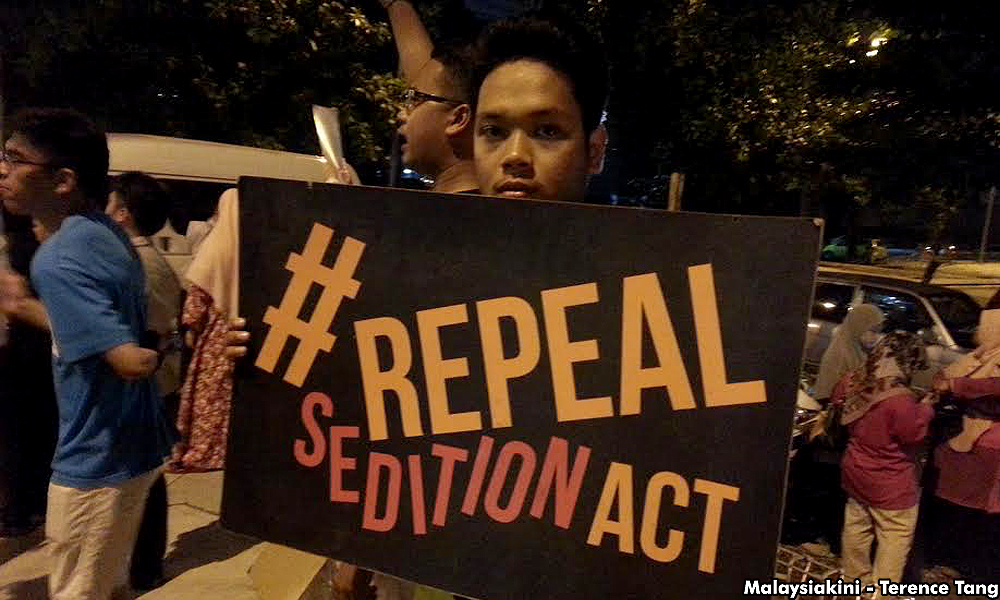 According to Section 298A, "uttering or publishing words with the intent of causing disharmony, disunity, feelings of enmity, hatred or ill will that could prejudice the maintenance of harmony and unity on grounds of religion" was an offence.
The maximum penalty under this law is a two to five-year jail term.
Among others, police have recently investigated the organisers of the Women's Day march on March 9 and Sabahan Jufazli Shi Ahmad under the Sedition Act 1948.
The circumstances behind Jufazli's arrest is uncertain. Recently, he published a 58-minute video where he accused Mahathir of protecting former prime minister Najib Abdul Razak, PAS president Abdul Hadi Awang and Sarawak governor Taib Mahmud from the law.