PHOTO ESSAY | On March 15, New Zealand was rocked by a terrorist attack on two mosques in Christchurch which claimed 50 lives and left dozens more injured.
Worshippers at the Al Noor Mosque and Linwood Mosque, both in downtown Christchurch, were attacked by a gunman during Friday prayers.
The day after, the city of 400,000 was left in collective mourning.
Photographer Aiman Amerul Muner visited the scene of the attacks and the town of Dunedin the day after the shooting.
His photos captured a community digging deep and finding strength in one another at a time of great sorrow.
---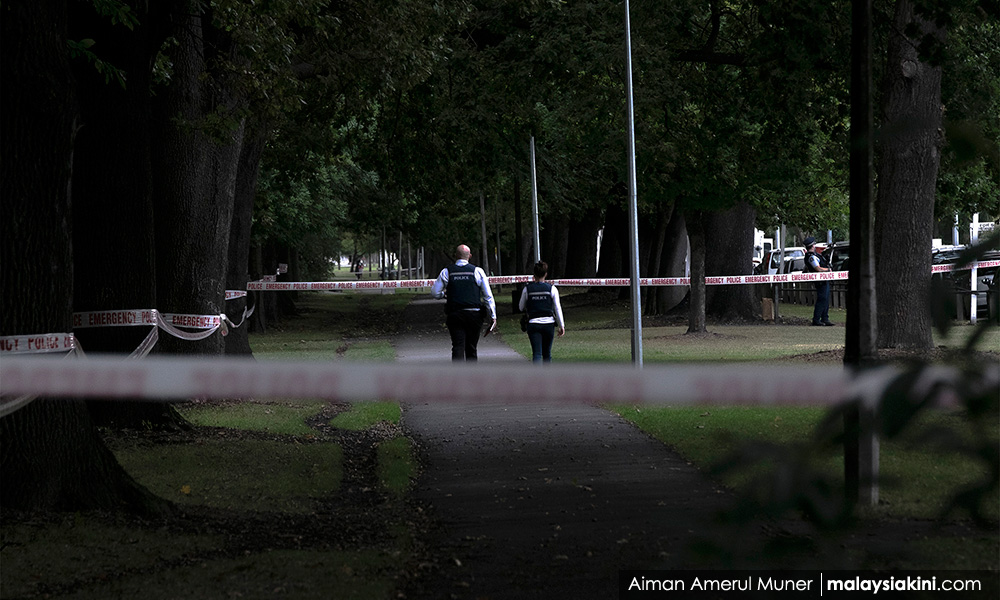 The first terror attack took place at Al Noor Mosque, which faces Christchurch's Hagley Park. Some parts of the park were cordoned off by police.
---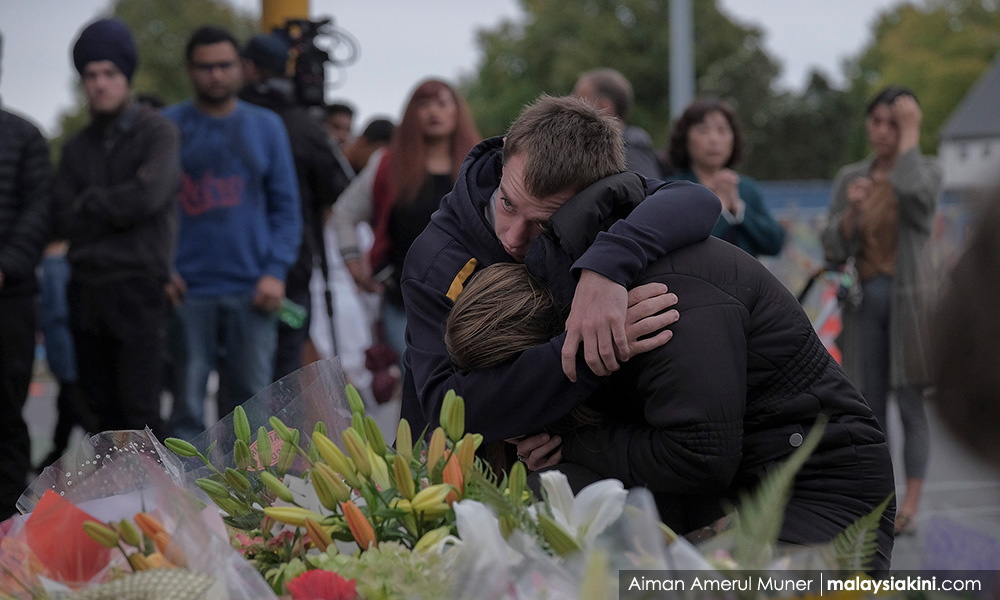 Many makeshift memorials have appeared near the Al Noor Mosque. Those who gathered at these memorials are from diverse ethnic backgrounds.
---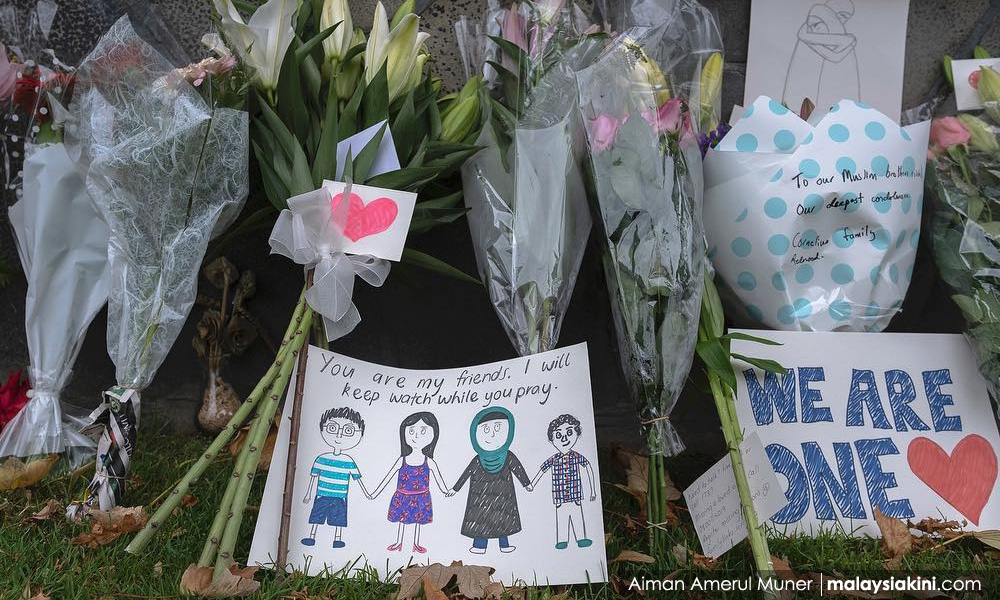 Messages left at memorials near the Al Noor Mosque speak of peace, love, unity and respect.
---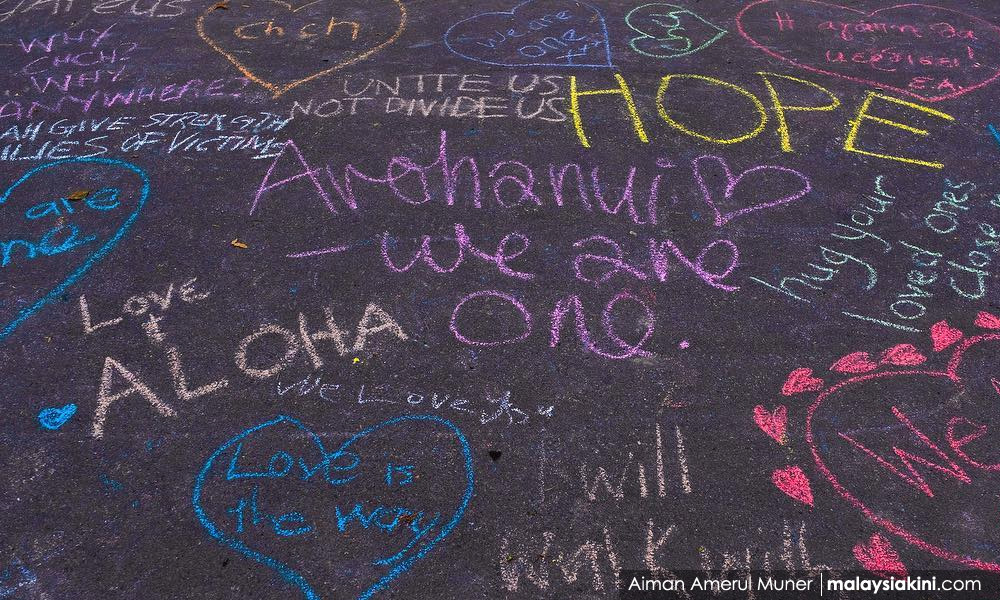 The pavement at the Christchurch Botanical Gardens, near the Al Noor Mosque, became a canvas for a chalk artist offering condolences.
---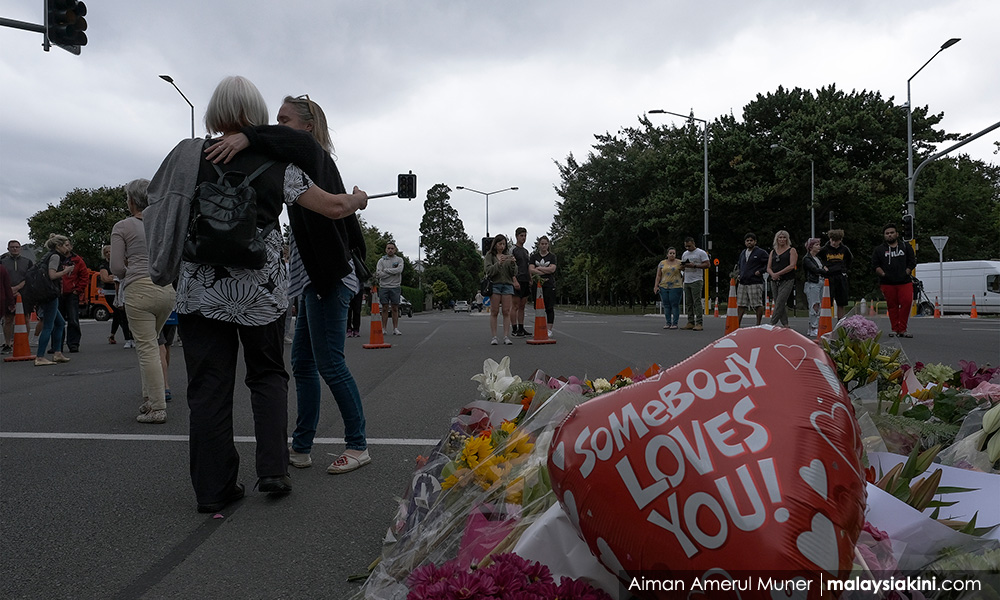 Throughout the day, hundreds of people made their way to the Al Noor Mosque to mourn.
---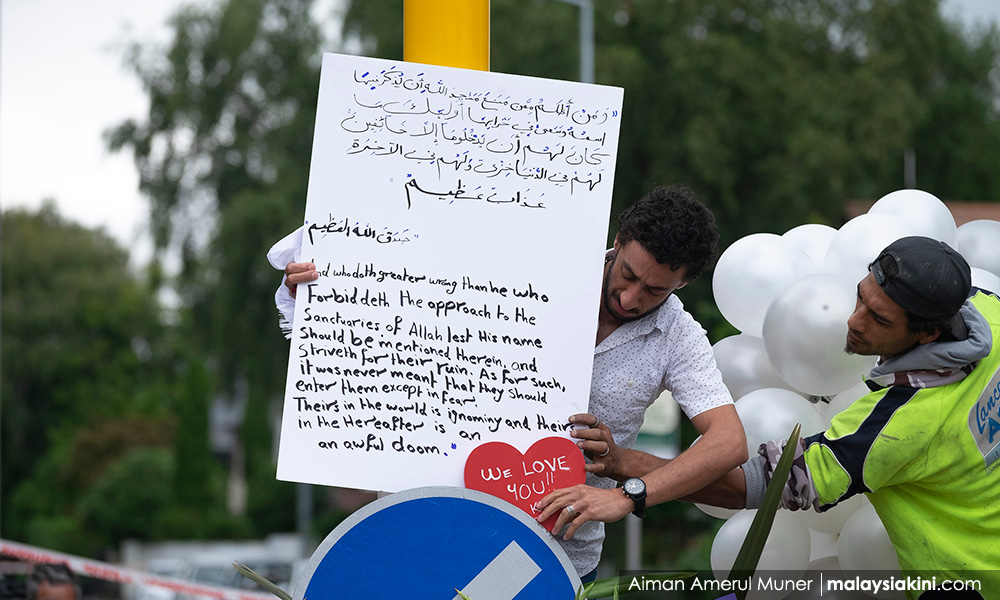 A man attached a bilingual sign on a traffic light citing Surah Al-Baqarah from the Quran near the Al Noor Mosque.

---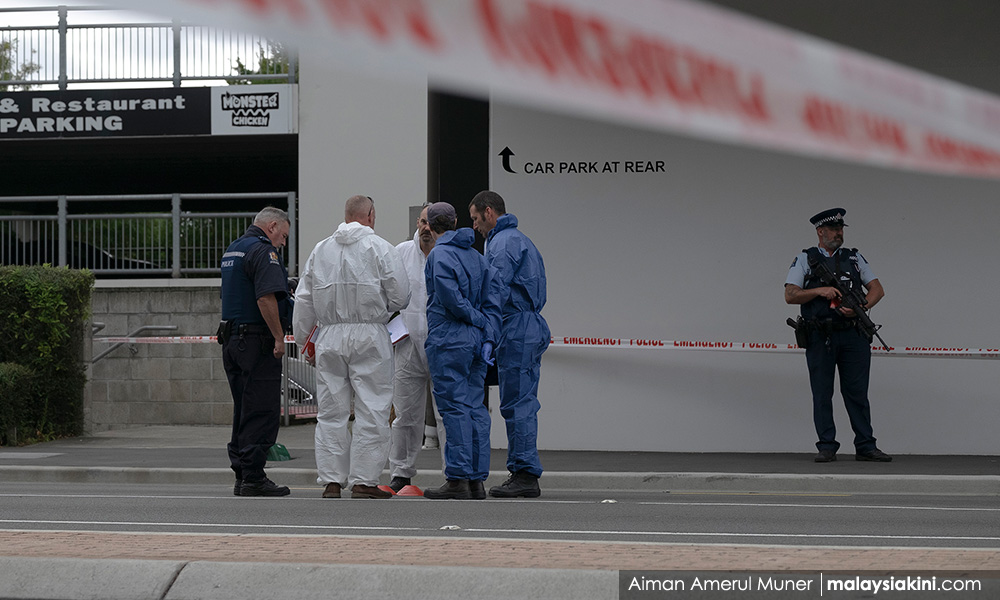 Close by, the forensics team continued to comb for evidence within the vicinity of the Al Noor Mosque.

---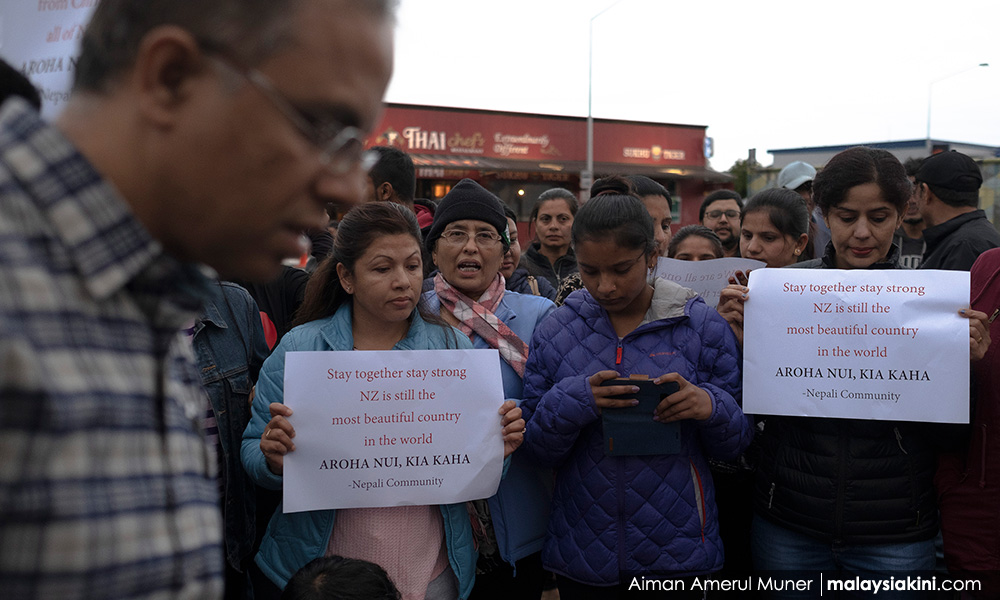 Members of Christchurch's Nepali community gathered to offer their condolences. The message "Aroha nui, kia kaha" is Maori for "With deep love, stay strong."
---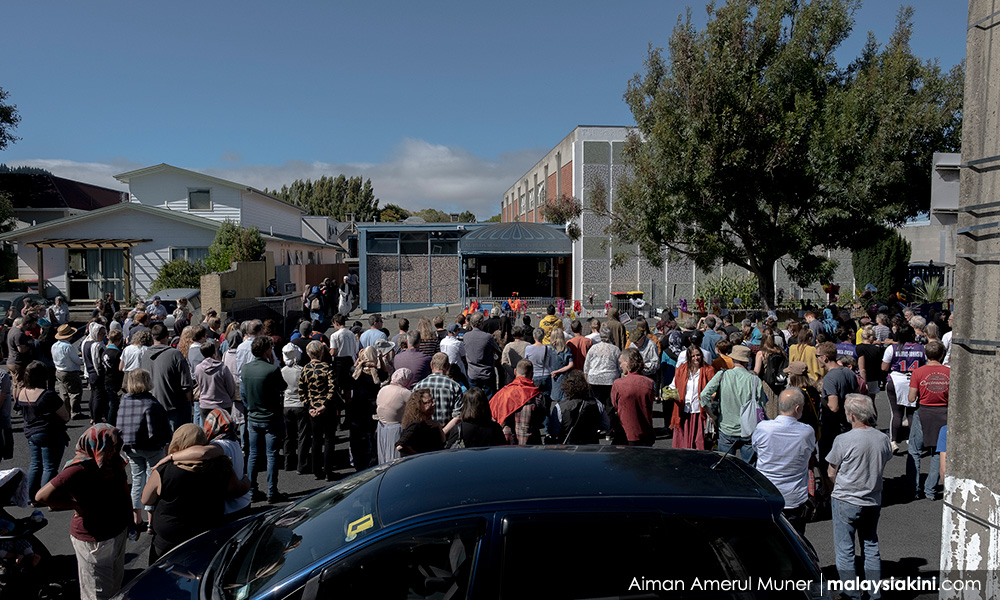 Other parts of New Zealand also mourned the victims of the Christchurch attacks. In Dunedin, a large crowd gathered at the Al Huda mosque to offer their thoughts and prayers.

---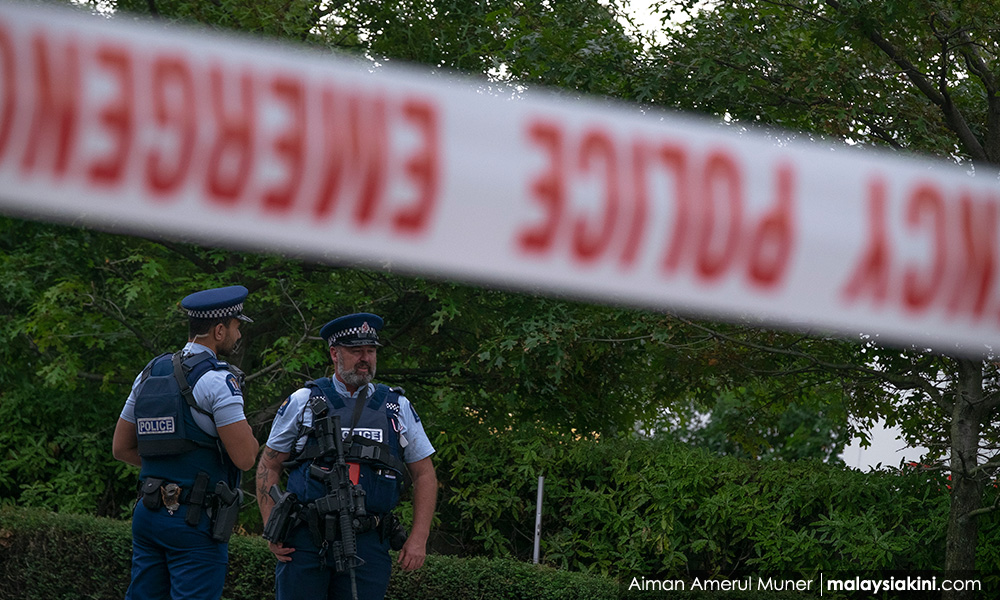 Although Dunedin is some 350km away from Christchurch, the Al Huda mosque was locked down for two days while armed police guarded the perimeter. New Zealand's police typically do not carry firearms.
---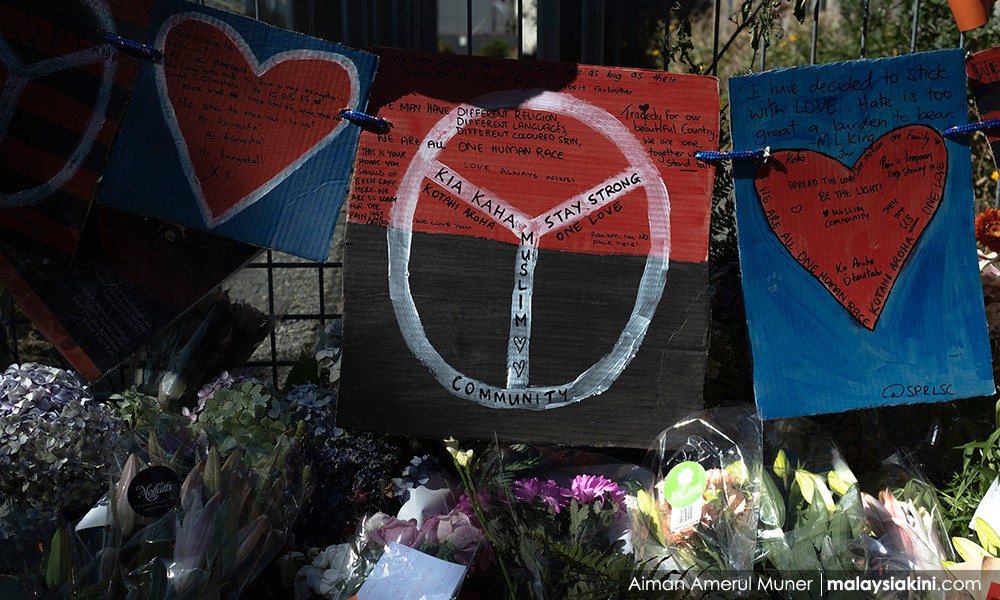 Some messages near the Al Huda Mosque contained the words "Kia kaha." The Maori phrase for "stay strong" was placed over the red and black often found in Maori flags.
---
AIMAN AMERUL MUNER is a Malaysian currently studying in New Zealand. He was formerly a Malaysiakini intern.