Khairuddin Abu Hassan, a staunch supporter of Prime Minister Dr Mahathir Mohamad, has fired an acerbic salvo against former law minister Zaid Ibrahim.
This is after Zaid suggested there are attempts to prevent PKR president Anwar Ibrahim from succeeding Mahathir.
Without mincing words, Khairuddin, a former Umno grassroots leader, described the former minister as an irrelevant politician.
"He is only good in talking but does not do any work. He talks too much.
"He says one thing today, and another thing tomorrow... If he does not understand the issue, I urge him to be seated and remain silent," he added in a statement this evening.
Khairuddin also asked Zaid who is seeking to stop Anwar from becoming the next prime minister.
According to him, those who responded to Anwar's daughter and former PKR vice-president Nurul Izzah's remarks regarding Mahathir, were merely advising her to air her grouses through the proper channels, and not to "backstab" the prime minister abroad.
He recalled that Anwar himself had once reprimanded PKR deputy president Azmin Ali for not using the proper channels.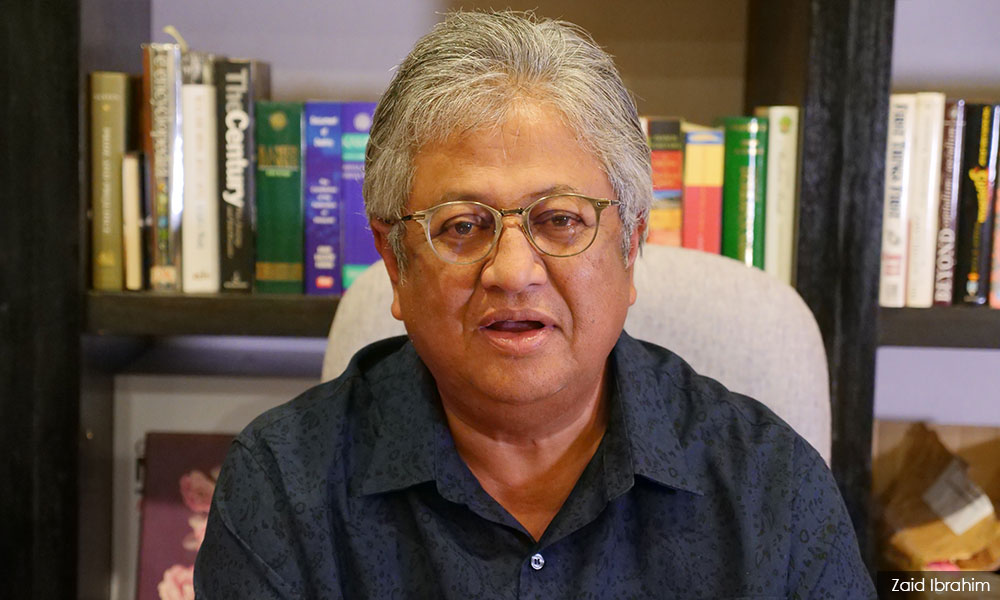 Earlier today, Zaid (photo) had told Nurul to remain bold in the face of criticisms.
The former minister also said those planning to stop her father's ascension would not succeed.
Contacted by Malaysiakini later, Zaid also pointed out that evidence in politics is mainly circumstantial and seldom direct.
"When a number two (Azmin) in PKR has all the right positions and power, and the number one (Anwar) is clearly sidelined, what conclusion can one draw?" he asked.
Nurul had courted flak over her interview with the Singapore Straits Times in which she expressed disappointment over the slow pace of reforms under the current administration.
When speaking about the difficulties in having to work with Mahathir, the Permatang Pauh MP described him as a "former dictator who wreaked much damage on my family and the system."
Yesterday, Anwar reiterated his and his family's support for Mahathir's leadership.