This is perhaps the first time MIC has received extensive positive coverage in the PAS mouthpiece Harakah Daily.
The portal dedicated four articles to PAS president Abdul Hadi Awang's visit to the BN party's headquarters in Kuala Lumpur yesterday, where his MIC counterpart SA Vigneswaran welcomed him with a flower garland.
Hadi likened the cooperation between the two parties to a family made up of different races that are united due to a common cause.
The PAS president also said the cooperation is not new because there was a time when the two worked together to oppose the British in demanding independence.
Stressing that no race could exist on its own, Hadi said Islam states that people of all races are like a family.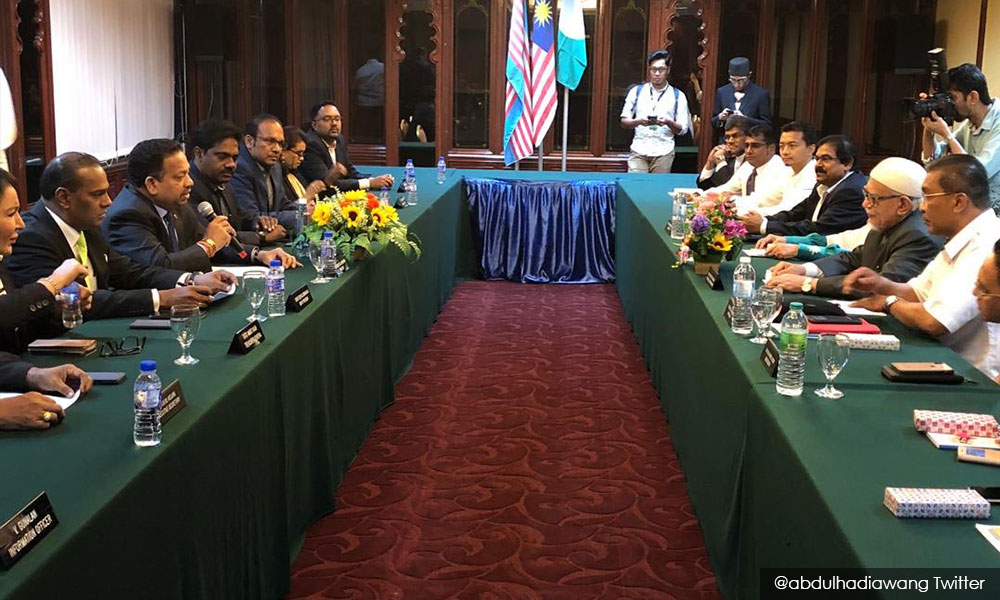 "We should be a family. A person cannot live on his own... it is the same with race, it cannot exist on its own, all races must help one another," he added.
Vigneswaran was quoted as recalling his first visit to the PAS headquarters and how his perception changed after speaking to Hadi.
"After listening to Hadi's explanation, I am of the opinion that PAS respects the Federal Constitution which states that Islam is the official religion of the federation, but others have the freedom to practice their respective faiths.
"The PAS president said, 'We have never demolished any temples during our rule in Kelantan. There is still a huge Buddha statue in Kelantan'," Vigneswaran added.
The PAS delegation also included secretary-general Takiyuddin Hassan, Dewan Muslimat chief Nuridah Mohd Salleh and PAS supporters wing chairperson N Balasubramaniam.
Umno and PAS have forged a formal alliance after their cooperation in two recent by-elections led to victories for the BN candidates.