Former law minister Zaid Ibrahim has criticised the government's refusal to make public the Council of Eminent Persons' (CEP) report.
He said the government must be transparent in order to curb corruption and abuse of power.
"Secrecy must be limited to real security matters. If the opinion of six eminent persons on administrative and economic matters are 'secret' then we have no hope," he tweeted.
He noted how Daim Zainuddin and the other members of the CEP had worked hard to prepare the report.
"We should read the report and discuss. But the Pakatan Harapan government classifies that as an official secret. This government must be mad," he said.
Yesterday, Deputy Minister in the Prime Minister's Department Hanipa Maidin told the Dewan Rakyat that the report would continue to be classified as under Official Secrets Act 1972 (OSA).
However, he said unlike the previous government, the current administration would not use the OSA to conceal corruption.
"The report is only given to the prime minister and there is no intention to share it with the masses," he had added.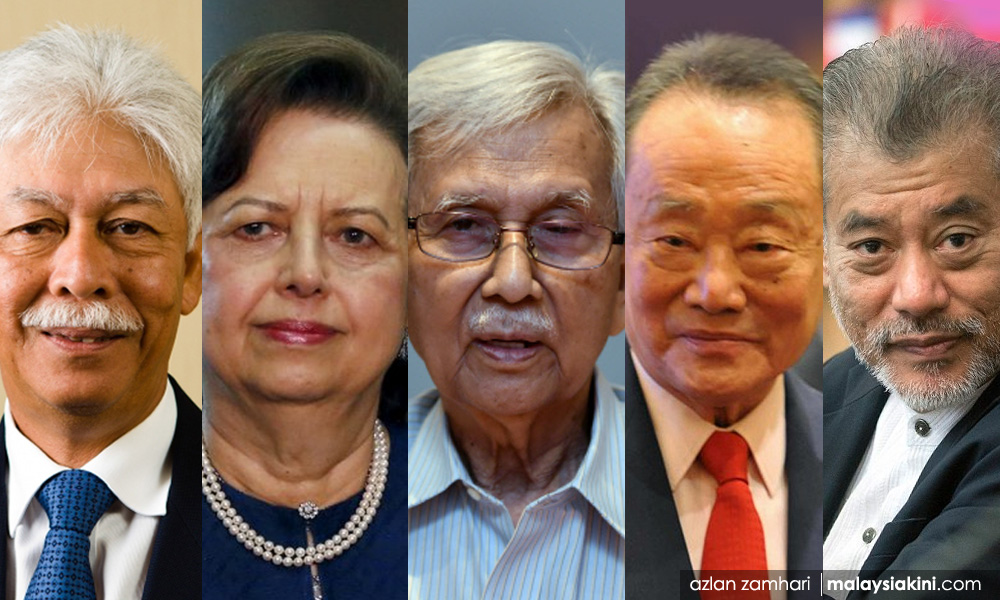 Meanwhile, Gerakan president Dominic Lau also criticised the OSA classification and noted how Daim and DAP veteran Lim Kit Siang previously said the report should be made public.
He also questioned the reasons for the report being classified as an official secret.
Lau asked if the report contained suggestions which the Harapan government cannot implement because it lacked the political will to do so or due to political considerations.
"The report is a matter of public interest concerning all Malaysians and their daily lives. Malaysians were informed in May 2018 that the CEP was established to advise the government on economic and financial matters.
"It is believed that the report does not contain contents or information about national security or military strategy, why it is placed under OSA if not for political reasons?" he added in a statement.
Lau claimed that the Harapan government had treated CEP as a publicity gimmick to appease public expectations and cover up ministerial inexperience and incompetence.
"By setting such a bad precedent, will the Harapan government refuse to publish reports from other important special committees such as the national economic action council, electoral reform committee and many more by classifying their reports under the OSA as well and not implementing any suggestions by keeping them away from the public's knowledge?"
"Harapan vowed to uphold and enhance credibility, accountability and transparency in differentiating itself from the previous government.
"Unfortunately, Harapan continues to fail the people. Harapan must not hide from public scrutiny and being accountable to the people," he added.
Lau also claimed that Harapan had promised to abolish the OSA in its election manifesto, but this is not true.
In its manifesto, Harapan said it would make the "necessary improvements" to the OSA.