Pakatan Harapan has no intention of backing out of promises made to the Orang Asli community, said Minister in the Prime Minister's Department P Waythamoorthy.
He repeated the government's commitment to realising the promise made to the Orang Asli in Harapan's election manifesto that the government would "uplift the community so that they enjoy the social-economic development of the nation and are brought on par to the other races in the country."
Waythamoorthy, who is in charge of national unity and social wellbeing, was responding to claims by a Jaringan Kampung Orang Asli Semenanjung Malaysia (JKOASM) activist that engagements with the community have failed to achieve their purpose because of a lack of sincerity on Putrajaya's part.
Activisit Tijah Yok Chopil told news portal FMT that Orang Asli representatives are frequently outnumbered by government officials in discussions about the community's future.
Waythamoorthy's ministry is currently organising a National Orang Asli Convention, to be held on April 22, to discuss issues affecting the community and to find ways to overcome these problems.
The convention was initially called for Jan 11 and its postponement resulted in further questioning of Harapan's commitment.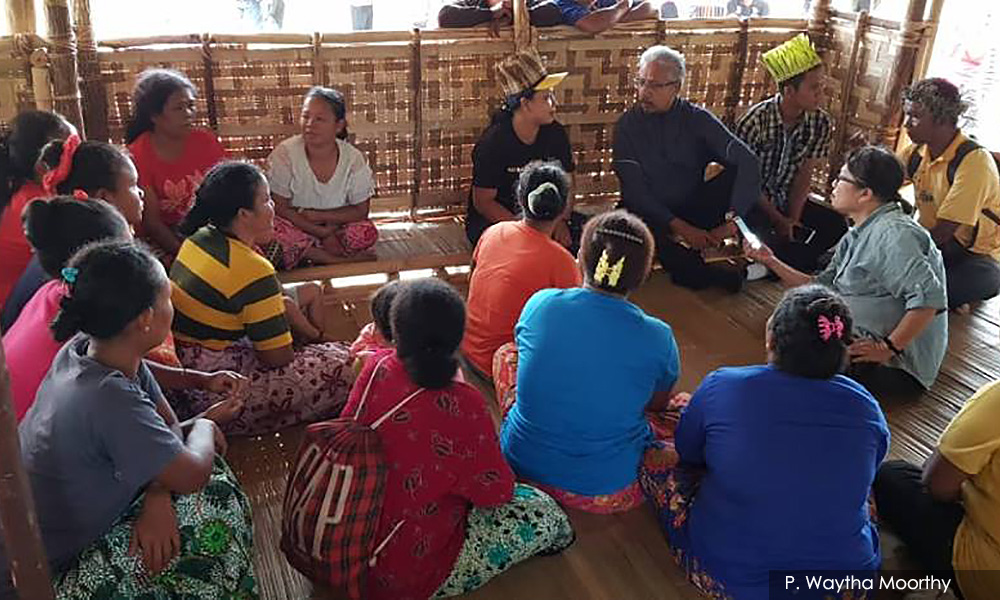 Waythamoorty said all tok batin (Orang Asli headmen) and community leaders, as well as relevant stakeholders, will be invited to the convention which is due to be opened by Prime Minister Dr Mahathir Mohamad.
"The government is sympathetic towards the Orang Asli and is sincere in wanting to help the community which has been neglected by the 60-year rule of the previous government.
"The planned convention is aimed at discussing suggestions to resolve the long-standing issues of the 200,000-strong Orang Asli community in the country," said Waythamoorthy.
He said issues on the agenda included basic necessities, customary land, road connectivity, housing, education and scholarships for Orang Asli children.
He added that more than 100 officers from related government ministries and agencies will also participate during group discussion sessions to find practical ways to address the issues.
Waythamoorthy also cited the filing of a lawsuit by the Attorney-General's Chambers on behalf of the Orang Temiar community against the Kelantan government in January this year as proof of Harapan's determination to protect the legal rights of the Orang Asli community.