The requirement for the Unified Examination Certificate (UEC) holders to sit for the Certificate in Legal Practice (CLP) examination has been changed.
According to the Legal Profession Qualifying Board, to qualify for the CLP, UEC holders must now obtain two passes at the UEC Senior Middle 3 level and at least five credits in SPM or O-Levels equivalents.
Prior to this, the board had decided on June 5 last year that UEC holders wishing to sit for CLP examination must fulfil two conditions:
Obtained at least three credits in SPM or O-Levels equivalent; and

Obtained a pass in at least two subjects at STPM or A-Levels.
Board chairperson Tommy Thomas (photo) said the changes were made following a review in response to representations made by stakeholders.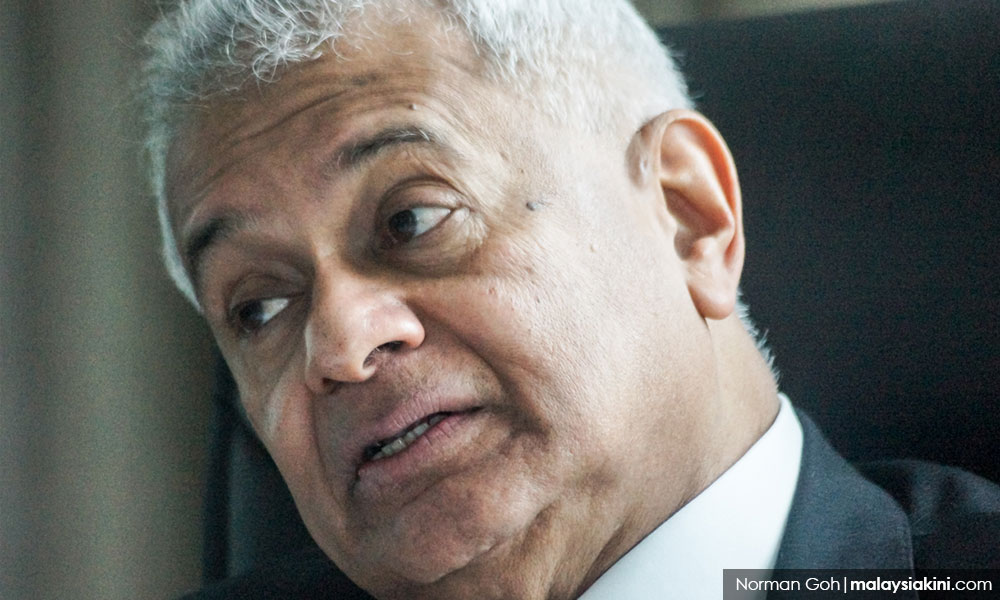 Among others, the board had queried several universities in the UK on their acceptance of the UEC as an entry qualification for law degree programmes. The United Chinese School Committees' Association of Malaysia (Dong Zong) was also engaged.
"In consequence, the board is now satisfied that the UEC qualification at the Senior Middle 3 is acceptable to fulfil the requirement of being equivalent to the STPM for the purposes of eligibility to sit for the CLP," said Thomas in a statement today.
As with the decision made in June last year, this new requirement will only take effect on Jan 1, 2021.
According to the board's website, which has not been updated to reflect the board's new requirements, the UEC was accepted as qualification for the CLP until 2005.
The board is required by law to appoint as members the attorney-general as its chairperson, two judges appointed by the chief justice, the chairperson of the Bar Council and a full-time academic staff of a law faculty.