RANTAU POLLS | The Election Commission (EC) has rebutted BN candidate Mohamad Hasan's claim that it delayed the date of the Rantau by-election to slow BN's momentum after the opposition coalition won two previous polls in Semenyih and Cameron Highlands.
"The EC strongly denies the claim. As a constitutional institution where its members are appointed by the Yang di-Pertuan Agong, the EC always carries out its responsibilities and duties professionally and does not take sides in any elections.
"The EC would like to assure that its actions are not influenced by any political parties or political ideology," said EC chairperson Azhar Azizan Harun in a statement today.
Azhar was responding to Mohamad's allegation, which was made during a ceramah in Rantau last night. 
"Normally, once the EC meets, they would announce the nomination process the following week.
"But instead, (for Rantau), they waited for a month," Mohamad, who is also known as Mat Hasan, told a ceramah in Taman Nusayu Bayu 2 last night.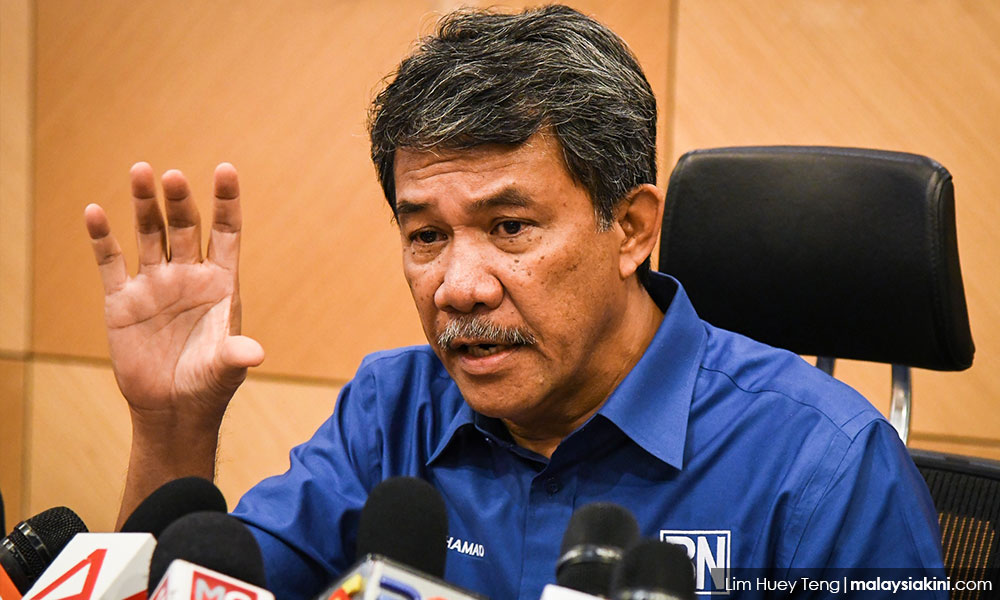 Based on Malaysiakini's review of key dates in the Cameron Highlands, Semenyih and Rantau by-elections, the latest poll is held later, but the time frame is not significantly different from previous ones.
From the date of the vacancy notice to polling day, the duration for Cameron Highlands was 42 days and Semenyih was 33 days, while Rantau was 46 days.
Azhar said the EC received the notice of vacancy on Feb 26, that required the seat to be filled within 60 days.
He said the EC was then required to issue an election writ in not less than four days, but not more than 10 days from the date.
As such, Azhar said the EC convened a meeting on March 6 to decide on the key dates of the by-election, and polling day was fixed on April 13.
When met at a walkabout in Rantau later, Mohamad welcomed the EC's denial.
He also said he was not making an accusation, but just a statement.
"If they didn't (delay the election on purpose) then thank God. No problem.
"I'm not making an accusation, just a statement because I expect many people want the momentum of BN feel-good factor to be stopped or cooled first (before an election)," he told reporters.