Annuar Musa ridiculed PKR's 20th-anniversary celebration, which was held in Rantau last night, pointing out that it was formed to oppose Dr Mahathir Mohamad during his first tenure as prime minister but is now subservient to the latter in his second coming as the head of government.
"Does PKR realise who it is under when celebrating its anniversary?
"It was formed to oppose Mahathir's policies and to topple him. But 20 years later, it is under Mahathir's thumb. How pitiful," said the Umno secretary-general.
Speaking at a ceramah in Kampung Linsun, Rantau, last night, Annuar said he wanted to pose a question to PKR in conjunction with its anniversary.
"What does PKR want to 'reformasikan' (reform)?" he asked, according to Umno Online.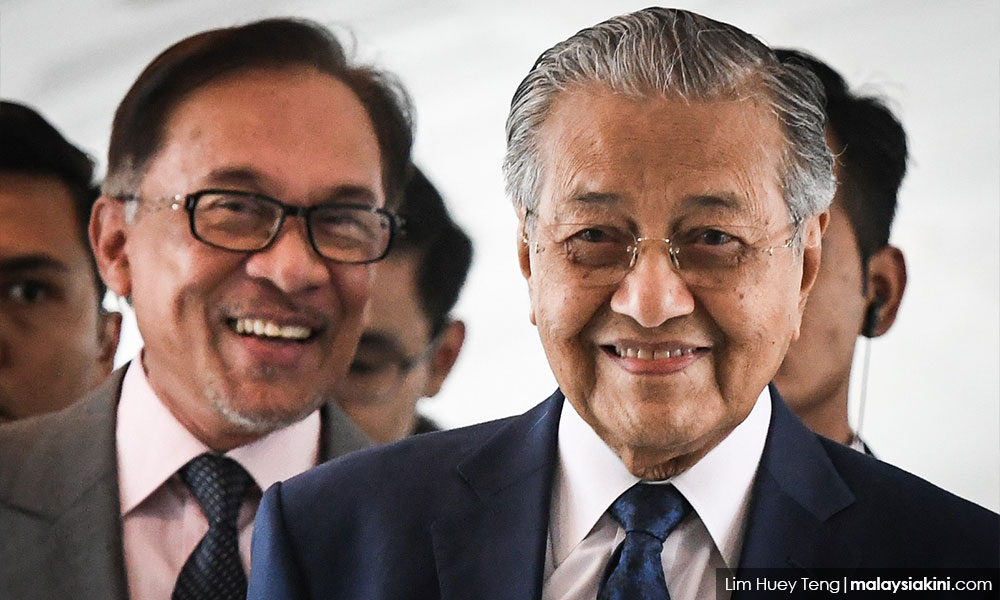 The Ketereh MP also recalled how he had accompanied PKR's founding father and then deputy premier Anwar Ibrahim to Malacca some 24 hours before Mahathir sacked him on Sept 2, 1998.
Annuar was then the rural development minister.
"We want to remind, especially PKR supporters, in conjunction with the party's anniversary, what is it that they want to reform? Now that you are in power, have you managed to make things better?
"Back then, you wanted to reform the legal system, the so-called injustice as well as a lopsided attorney-general and so forth. Are you blind and deaf... to see how justice and the courts are operating...by the same person you opposed," he added.
Meanwhile, Annuar also trained his guns on Attorney-General Tommy Thomas, stating that the latter once believed that Malaysia was a dictatorship.
"... He wrote a book titled 'The Abuse of Power'. He said among the problems facing Malaysia is that it is led by an 'authoritarian', in other words, a dictator.
"Now this has been confirmed by (PKR MP) Nurul Izzah (in her interview with Singapore Straits Times in which she described Mahathir as a former dictator)," he added.