RANTAU POLLS | BN candidate for the coming Rantau by-election Mohamad Hasan has dodged confirming or denying that he owns an RM6 million Minangkabau-style house in Seremban 2.
"I don't know. Go check if it is mine or not. Everyone says I own houses here or there. Check if it is my house. If it's not, it's not my house.
"I don't want to deal with this, the stories of stupid kids main pondok-pondok (playing with toy houses)," Mohamad told reporters when met at the Sendayan airforce base where early voting for Saturday's by-election took place today.
Yesterday, Pakatan Harapan candidate Dr S Streram asked Mohamad to respond to social media claims that he owns a house in Saujana Duta in Seremban 2, which is said to be worth about RM6 million and featuring a Minangkabau-style roof.
Asked if he would challenge his critics to prove that the house is his, Mohamad replied that he would not "waste his bullets" doing so.
"Let them waste their bullets... this is their way of defaming me... there is no need for me to be childish. I will do my job and I will not be disturbed by their attempts to rattle me and disturb my concentration," he said.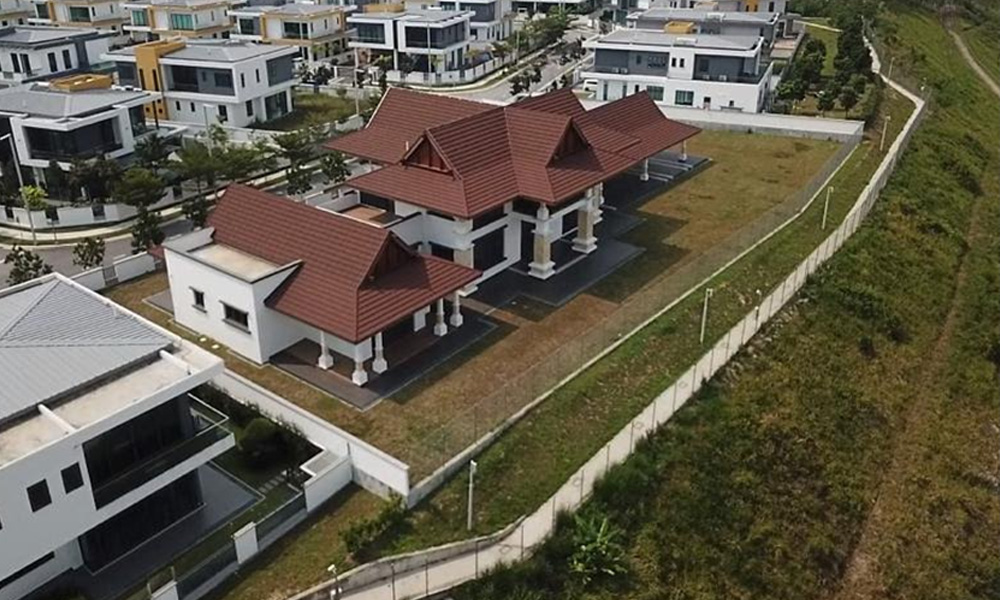 The allegations surrounding the Seremban 2 property arose after Mohamad said yesterday that he had forgotten to buy a house in Seremban, leaving him "homeless" after being told to leave the Negeri Sembilan menteri besar's residence following BN's defeat in last year's general election.
Mohamad's remarks yesterday were in response to jokes about him complaining to be homeless while admitting to having bought an RM10 million residence in London in 2008.
The RM10 million transfer was previously the subject of investigations as Mohamad had sent the money abroad using a money-changer.
Mohamad has denied any wrongdoing and the Attorney-General's Chambers under the BN government did not take any action against him, declaring that the RM10 million was not a product of corruption.
However, the case has been revived by Negeri Sembilan State Assembly Speaker Zulkefly Mohamad Omar, who wants the MACC to probe the matter.
A fresh complaint on this was filed with the MACC by Amanah members in Seremban today.