Political analyst James Chin has underlined the importance of a clear timetable for the succession plan between Prime Minister Dr Mahathir Mohamad and PKR president Anwar Ibrahim to mitigate the destabilising impact on Malaysian politics.
In a paper penned for Australian think-tank Lowly Institute, he cited this as one of four key challenges which Pakatan Harapan must address in order to survive beyond a single term in power.
"While there is a lot of political goodwill towards Mahathir and the new government, increasingly there is a sense that a big political crisis is looming.
"In 2020, Mahathir is expected to retire, and Anwar to take over as prime minister under an explicit agreement made between the coalition parties prior to the election," he added.
Chin, who is University of Tasmania's director of the Asia Institute, said the reasons for such an agreement are clear – Mahathir's advanced age.
"He will be 95-years-old in 2020 and a change of leadership around that time would provide a sufficient period for settling into office before the next general election, due in 2023," he added.
Although Mahathir has mentioned several times that Anwar would succeed him, the academic noted that rumours to the contrary remain persistent.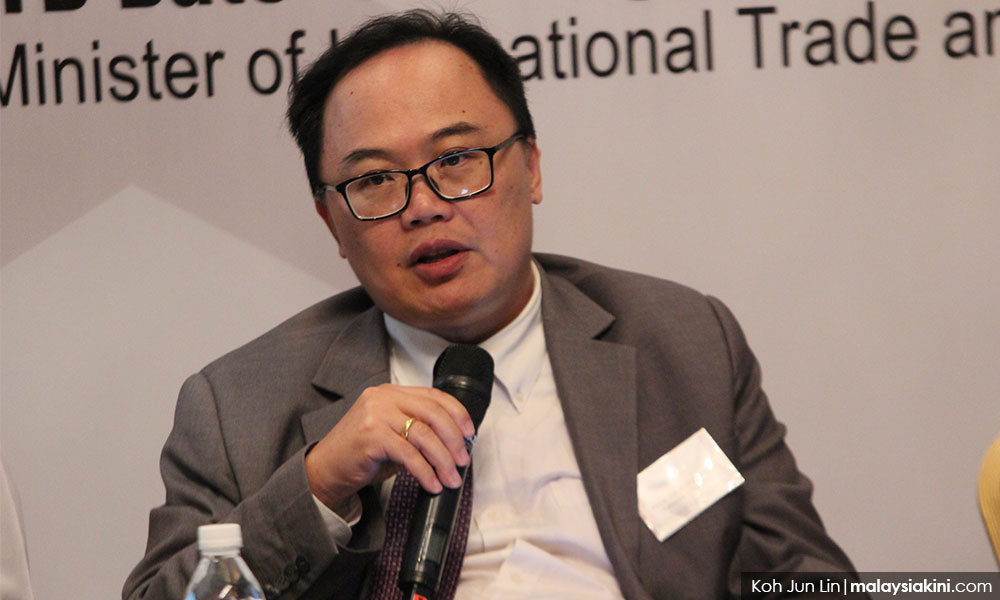 On the same note, Chin also said Anwar's ability to lead Harapan to victory in the next general election is in question after failing to do so in the 2004, 2008, and 2013 polls.
"It was only in the 2018 election, under Mahathir, that the opposition finally succeeded," he added.
Apart from this, Chin also referred to what he described as "persistent talk" that Mahathir preferred Anwar's number two in PKR, Azmin Ali, as prime minister.
"This scenario would be politically convenient: PKR gets the prime ministership, with Anwar compensated in other ways. Mahathir also saves face under such an arrangement, having kept his word on the transfer of power," he added.
Chin said the persistent chatter about Anwar's ability to ascend to the top job is having a destabilising impact on Malaysian politics.
"In a government in which power is highly centralised in the office of the prime minister, the prime minister's standing is crucial in maintaining continuity and defusing tensions.
"Similarly, the Malaysian economy and financial markets do not like political uncertainty, particularly after such an unprecedented regime change. Malaysia has thrived economically in the past, in part because of the political certainty produced by Umno's long reign," he added.
Therefore, Chin said it is pertinent to formulate a clear timetable, including a specific date, for the transition of power.
"As quickly as practical, Mahathir should appoint Anwar as deputy prime minister and the official number two in the administration, sending a powerful signal to the world that the succession is on track.
"Collectively, these two actions would eliminate much of the persistent chatter and political gossip in relation to Anwar's political future, and contribute to political stability," he added.
Secession push in Sabah and Sarawak
Apart from the transition plan, the academic also cited the Malay agenda, political Islam and the 1963 Malaysia Agreement (MA63) as challenges facing the Harapan government.
On the situation in East Malaysia, Chin noted how for the first time since the 1980s, the state governments in both Sabah and Sarawak are controlled by a political party that is not a full member of the federal governing coalition based in the Peninsula.
"These political machinations reveal historical grievances in Sabah and Sarawak that are real and deep, and if not dealt with properly at the political level could provide the impetus for a secession push.
"Small secessionist movements are already active in both states. These could easily gain momentum if Putrajaya continues to ignore historical grievances.
"While there is no constitutional provision for secession, there is a compelling precedent: in 1965, Singapore separated from the Malaysian federation through a special act of parliament," he added.
Chin said Putrajaya so far has responded to the discontent by establishing a special cabinet-level committee on MA63 and the status of Sabah and Sarawak led by Mahathir himself.
"He has promised to grant autonomy to both states via a process of decentralisation. However, this process has invited suspicion. First, Sabah and Sarawak lost significant autonomy during the first Mahathir administration.
"Second, the special cabinet committee is evenly divided between the peninsula and Sabah/Sarawak, with the prime minister holding the casting vote.
"The opposition GPS-led Sarawak state government has announced that certain issues are non-negotiable even before the committee starts its work. The Warisan Sabah government's position is more positive, given its alliance with Sabah Harapan.
"Nevertheless, Warisan is unlikely to back down on its core demands of greater autonomy for Sabah and Sarawak, higher oil royalties, and more development funding," he added.
According to Chin, the Harapan administration must acknowledge that these two states cannot be treated in the same way as the 11 other states on the peninsula.
"The federal government's promised decentralisation process should start at the earliest opportunity. The aim should be to return as much of the bureaucratic power to the state governments of Sabah and Sarawak," he added.
The Constitution (Amendment) Act 2019 to amend Article 1(2) was tabled for first reading last Thursday and was immediately panned by opposition MPs from Sabah and Sarawak.
The federal government is expected to table a refined version of the bill, which would word Article 1(2) to closely reflect how it was read after it was amended for the first time in 1966.
James Chin's full article can be read here.