DRB-Hicom Bhd is positive that national car manufacturer Proton Holdings Bhd is on the right track of recovery, its group managing director Syed Faisal Albar said today.
Proton's name in the industry, Syed Faisal said, was boosted with its new Proton X70 SUV recording more than 20,000 bookings since its launch.
"Besides our new X70, Proton has also upscaled the current product line of Iriz and Persona, which supports the growth of Proton," he said, adding that 10 percent of X70's total sales came from Sabah and Sarawak.
The X70, Syed Faisal noted, is the only car that does not have a price difference between Peninsular Malaysia and West Malaysia.
He said the confidence of banking institutions in Proton has increased since the national carmaker forged a partnership with Zhejiang Geely Holding Group Co Ltd, followed by the launch of the X70.
Proton stands to benefit from the partnership with Geely as the company, which also owned Volvo, would make it the global research and development centre for its vehicles.
Two years ago, DRB-Hicom divested 49.9 percent of its stake in Proton to Geely for RM460.3 million, with X70 becoming the first vehicle produced under the Proton-Geely flagship.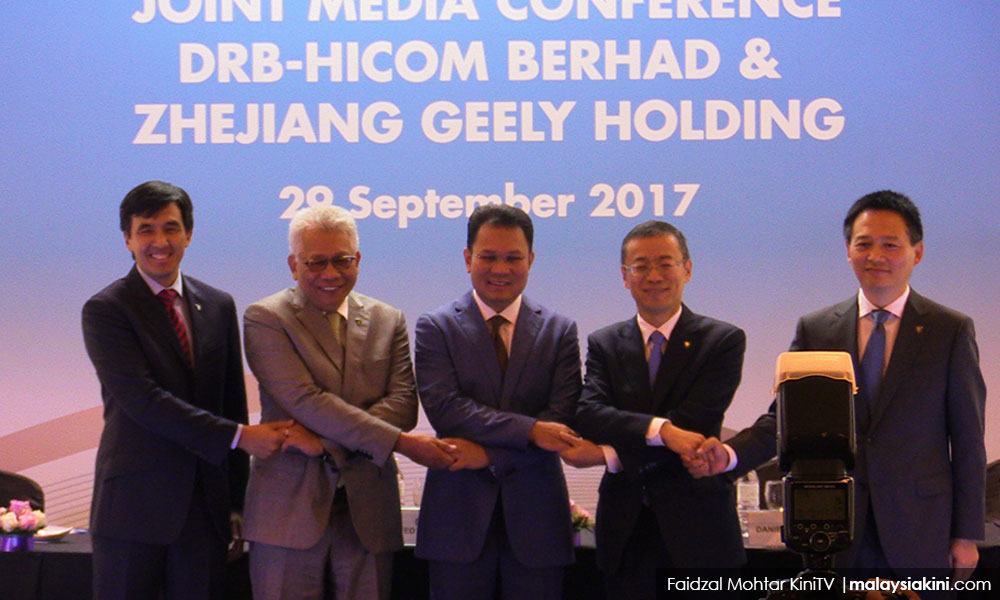 Expansion into Pakistan
On Proton's foreign market expansion, Syed Faisal said he is confident that the company is capable of penetrating Pakistan's market as the country has a low motorisation rate.
"In Pakistan, only 17 out of 1,000 people own a vehicle, and this is a market that we can tap into," he said.
During Prime Minister Dr Mahathir Mohamad's recent working visit to Pakistan, Proton announced its plan to set up an assembly plant in the South Asian country, the carmaker's first facility in the region.
The plant, near Karachi in Sindh province, would be a joint effort between the Malaysian carmaker and local partner Alhaj Automotive.
Besides Pakistan, Syed Faisal also said that Proton is keen on the Egyptian market, which could also serve as its gateway to other markets in neighbouring countries.
It was reported last year that Proton shipped 246 of its cars to Egypt, consisting mainly of left-hand drive versions of the Saga and Exora.
Its sole importer, Alpha Group Ezz Elarab, targets a sales volume of 1,400 units for 2019.
The automotive sector has contributed RM7.5 billion or 59 percent of DRB-Hicom's total revenue, which also distributes Volkswagen, Audi, Mitsubishi, Isuzu and Honda to the market.
"Besides distributing, DRB-Hicom also provides automotive manufacturing auto CKD assembly to Mercedes-Benz S class, the only one outside Germany.
"We are also in talks with two other brands to conduct its CKD assembly here," said Syed Faisal.
- Bernama