The country may get its first female chief justice in the form of Federal Court judge Justice Tengku Maimun Tuan Mat (photo, above).
According to The Malaysian Insight, Tengku Maimun's name is one of the three submitted by the Judicial Appointments Commission (JAC) to the Conference of Rulers for approval to replace the recently retired Richard Malanjum.
Tengku Maimun served as a judicial commissioner in 2006 before being appointed a judge of the High Court of Malaya. She was elevated to the Court of Appeal in 2013, and appointed Federal Court Judge in November last year.
The second name submitted is that of Federal Court judge Azahar Mohamed, a veteran in the judicial field of 40 years. He was elevated to the apex court in 2014, some 10 years after being appointed a judicial commissioner in 2004, said TMI.
Azahar still sits on the JAC, which is tasked with the selection of superior court judges, following his appointment by former premier Najib Abdul Razak in 2017.
The third and last possible candidate is Federal Court Judge Idrus Harun, who was elevated to the court in November last year.
Idrus, the elder brother to Election Commission chairperson Azhar Azizan Harun, had previously served as solicitor-general and legal advisor to the EC and the MACC.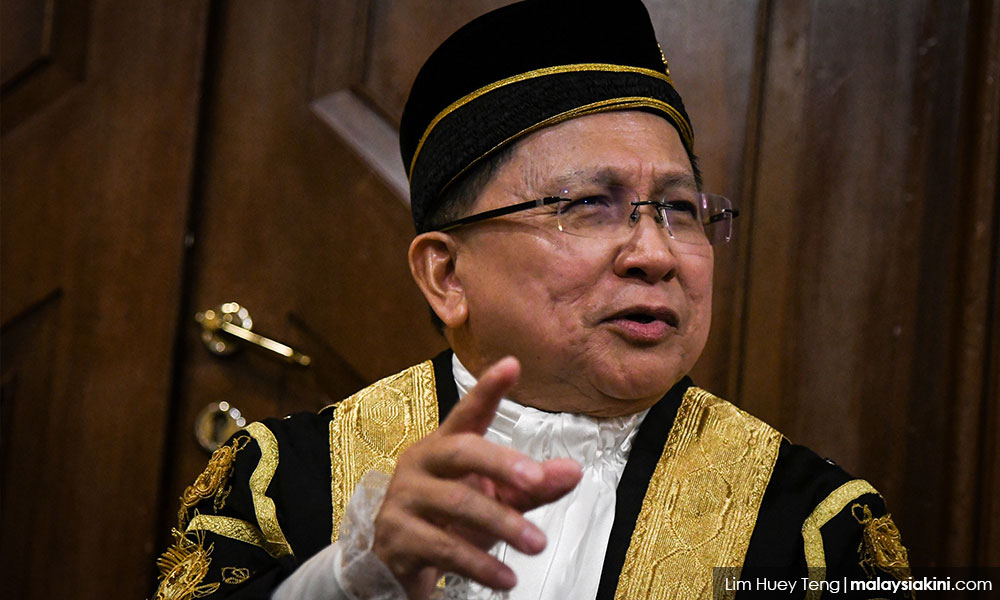 Malanjum (above) retired as chief justice on April 12, after serving only nine months in the position.
Following his retirement, Singapore's Straits Times claimed that Prime Minister Dr Mahathir Mohamad and the rulers are in a stalemate over the next chief justice.
Quoting sources, the report said the prime minister submitted the name of the candidate earlier this month to the Yang di-Pertuan Agong.
However, Istana Negara has not reciprocated.
Last Friday, Mahathir said the nomination of the candidate to replace Malanjum is awaiting approval from the Conference of Rulers.
"It seems there is a provision for the appointment to be submitted to the Conference of Rulers, and not just to the Agong.
"We have informed the Agong. There is a need for (him) to inform the other rulers, so that is being done now and we are waiting for them to give the approval," the premier told a press conference.