Tan Hong Pin hopes the Johor state executive council reshuffle will have a positive impact on the reformasi agenda.
In a statement this evening, the Skudai assemblyperson said the changes would not weaken, but improve the Pakatan Harapan state administration.
"I will continue to support Harapan's reformasi agenda with regard to the state administration. The reformasi agenda is the people's referendum for Johor Harapan.
"I will also continue to serve the people and voters in Skudai and play the role of check and balance as a backbencher in the state legislative assembly, prioritising people's interest above personal and political interests," he added.
Previously, Malaysiakini reported that the DAP assemblyperson and Mazlan Bujang from Bersatu would be dropped as excos because the two are not in the Johor palace's good books.
The new exco members sworn in this morning are Tosrin Javanthi (Bersatu), Mohd Solihan Badri (Bersatu) and Tan Chen Choon (DAP).
Commenting on the two excos being dropped, newly minted menteri besar Dr Sahruddin Jamal said he wanted a team that he is comfortable working with.
Meanwhile, Prime Minister Dr Mahathir Mohamad also said the palace cannot influence the appointment of excos and that the new lineup was the state Harapan's decision.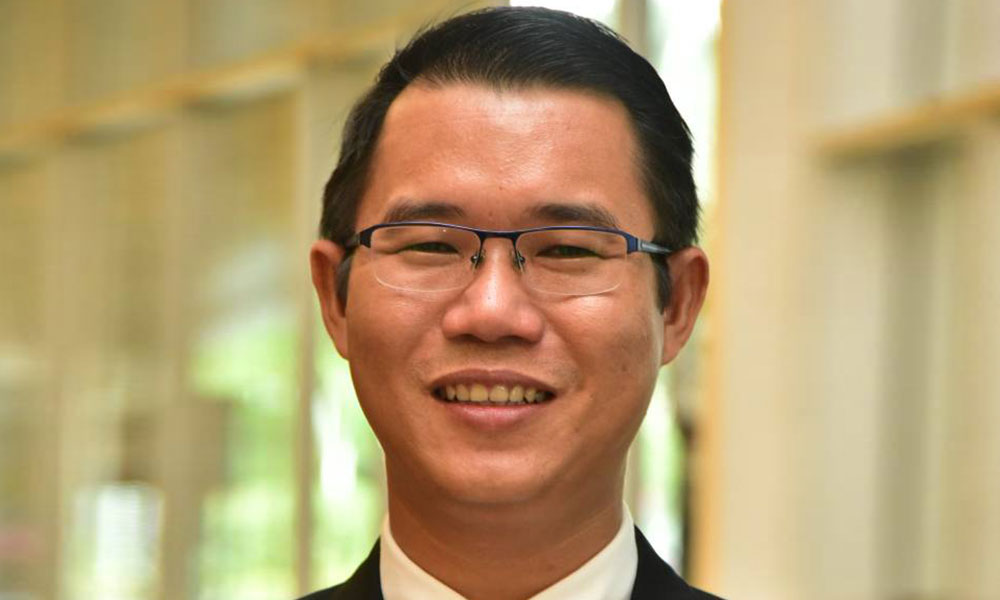 In his statement, Hong Pin (photo), who helmed the local government, science and technology portfolio, also highlighted the initiatives undertaken over the past 11 months.
Previously, when speculation of him being dropped was circulating, the Skudai assemblyperson said he would leave his fate in the hands of DAP leaders.
However, he emphasised that future generations of Malaysians must "live in dignity and are not bullied by the oligarchy," but did not elaborate on this remark. 
Mazlan, on the other hand, said he was dropped as an exco because he did not belong to the right team. 
He described the new lineup as Bersatu president Muhyiddin Yassin's team.