Following his electoral win in Rantau, it is time for Mohamad Hasan to continue leading Umno, party vice-president Mohamed Khaled Nordin said today.
This is because the acting Umno president has managed to convince voters to return their votes to BN, as evident in the last few by-elections, Khaled said in a statement this morning.
"It is clear that the Malays and the non-Malays are comfortable with his character and his persona.
"I think it is time for Umno to take steps to decide its future leadership. We must choose a leader who can rehabilitate the party and lead it towards a victory in the next general election, as well as make good out of the Umno-PAS cooperation.
"The Malays and the non-Malays have sent a clear signal on what kind of leader they want to lead the country, through the Rantau by-election, and Umno must pay heed to it," Khaled said.
Mohamad, who is also the former Negeri Sembilan menteri besar, won the Rantau state seat for BN with a 4,510-vote majority in the April 13 by-election, beating Dr S Streram of Pakatan Harapan and two independents.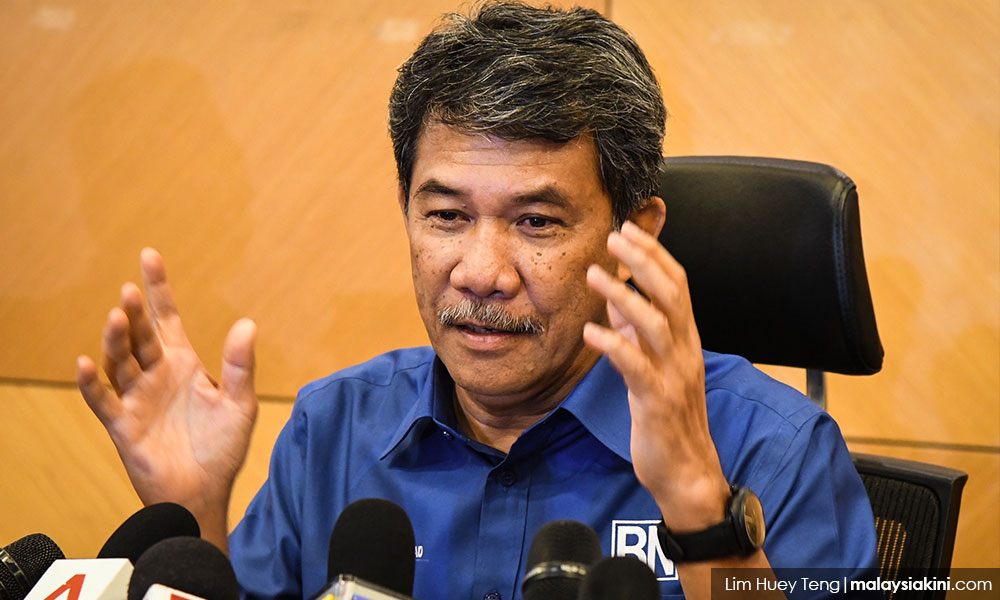 In Umno, Mohamad (photo) is acting president as the party's de facto chief Ahmad Zahid Hamidi is on leave.
Umno needs 'new' leaders
According to Khaled, Umno and BN need new leaders with vision and calibre, in order to return to power.
"Umno has to free itself from the nostalgia of being led by the elite and the aristocrats.
"The future of Umno goes beyond the legacy of past leaders, whose contributions we recognise and acknowledge.
"It is time Umno is led by a 'commoner' whose knowledge, charisma and vision are on par with past elite Malay leaders," Khaled said.
"Whether or not it is Mohamad Hasan, is up for Umno and its members to decide."
On the Rantau electoral victory, Khaled said Mohamad won due to two reasons.
The first is that Mohamad is a politician who does not have integrity problems, is humble and well liked by the people, said Khaled.
The second reason, according to him, is that the rakyat are tired of Harapan's inability to fulfil its promises.
Although it was merely a by-election, the Rantau polls was an important mission and agenda for Harapan and PKR, and the defeat of its candidate is a "huge loss" to PKR president Anwar Ibrahim and his party, Khaled added.