Former Umno Youth chief Khairy Jamaluddin, who had been cautious about his party's cooperation with PAS, admitted that it was unusual for him to appear at a PAS event in Kedah.
Speaking at the Pendang PAS office in Kedah last night, Khairy said there was no choice but to join forces against Pakatan Harapan.
"In Umno, I am one of the individuals who is very cautious about the PAS-Umno cooperation.
"It is not historic for KJ to speak on a PAS stage but I come here tonight because I feel that we do not have other choices than to work together against Harapan in the next general election," he was quoted as saying by Utusan Malaysia.
Khairy, in his speech, urged for the Umno-PAS cooperation to go beyond Malays and Islam.
"It is true that our cooperation started based on Malays and Islam but this cooperation must be expanded because Malaysia is a diverse country that is multi-religious and multi-racial.
"We must unite in the spirit of helping the poor regardless of race and religion, to maintain unity in the country - only then this coalition will succeed," he said.
Meanwhile, PAS president Abdul Hadi Awang in a Facebook posting questioned why the Umno-PAS cooperation was being likened to the Taliban and described to racist.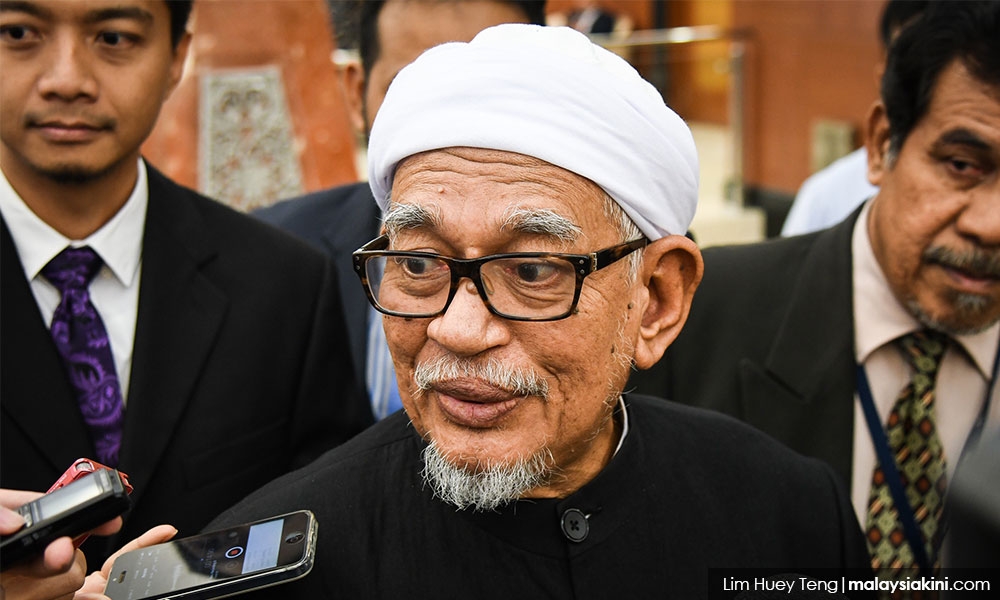 He also questioned why the same treatment is not accorded to those who champion vernacular schools
"What is wrong is when we take our faith and ideology to a fanatical level. Islam too makes in impermissible to be a racial fanatic.
"We see that when Malays cooperate, it is seen as racist, fanatical and labelled as Taliban but when they do it, it is not racist.
"They make demands for Chinese schools and other schools, is that not racism?" he said.