Tunku Temenggong Johor Tunku Idris Iskandar has set tongues wagging when he indicated on social media that he might contest in the next general election.
Sin Chew Daily reported that in an Instagram Story, which has a 24-hour shelf life, the prince cited a poll, where 75 percent of the respondents wanted him to contest in Muar while 25 percent chose Mersing.
The incumbent Muar MP is Bersatu Youth chief Syed Saddiq Abdul Rahman whereas Mersing's lawmaker is Umno's Latiff Ahmad.
However, it could not be ascertained if the prince was serious about contesting.
Tunku Idris' post comes in the wake of Syed Saddiq launching a salvo at his brother, Crown Prince Tunku Ismail Sultan Ibrahim, who has been at loggerheads with Prime Minister Dr Mahathir Mohamad.
In another post, where the 31-year-old prince was posing in the same uniform with the same background but without references to GE15, numerous users urged Tunku Idris to contest, especially in Muar.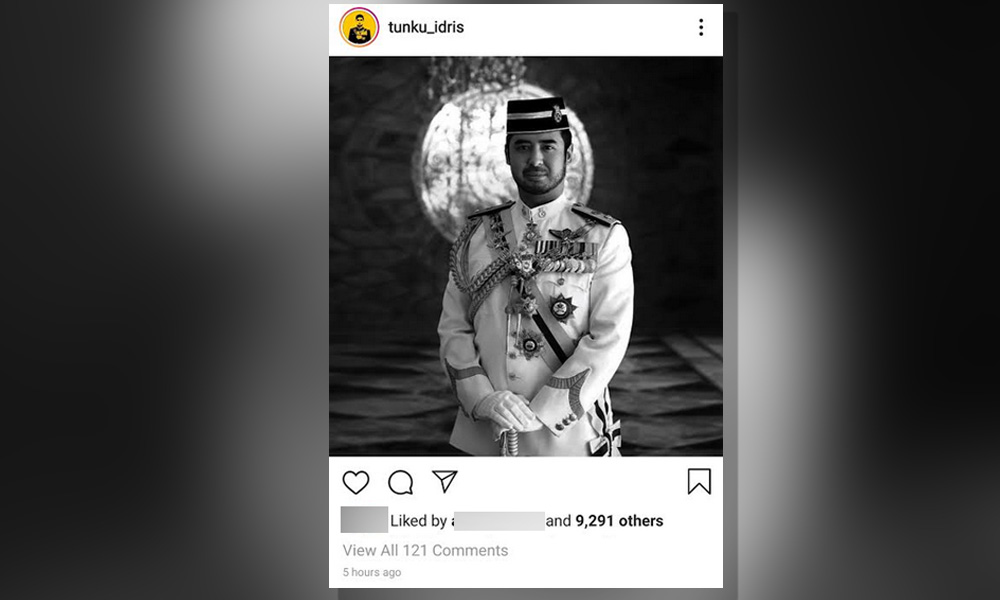 Some, however, expressed reservations on the grounds that entering the political arena would expose him to slander and mudslinging.
One Instagram user by the name of andrewrazaly said: "If you're going to run, you will have to focus 100 percent and not spend time flying helicopters and racing cars."
The prince responded: "Wrong, I will still carry on with my hobbies. That's what keeps people sane."
"And you can focus 100 percent and still fail. I will fly whenever I want because it's not the government's helicopter," he added.