The High Court in Kuala Lumpur has granted leave to the widow of late private investigator P Balasubramaniam to initiate contempt proceedings against lawyer Muhammad Shafee Abdullah and two others, her lawyer Americk Sidhu said today.
The two others are Baling MP Abdul Azeez Abdul Rahim and medical doctor, Dr S Ganesanathan.
"We will file the necessary papers to begin contempt proceedings against the three respondents," Americk was reported as saying by Free Malaysia Today.
In her application filed on Oct 31 last year, A Santamil Selvi accused the three of preventing the cross-examination of businessperson Deepak Jaikishan on an affidavit which he filed together with the defence statement in her suit.
Santamil alleged that Shafee, who was representing the Deepak, falsely informed the court that his client could not be present due to illness.
The medical report issued by Ganesanathan, who works with a government hospital, led to the case being postponed to March 27 and later to April 17.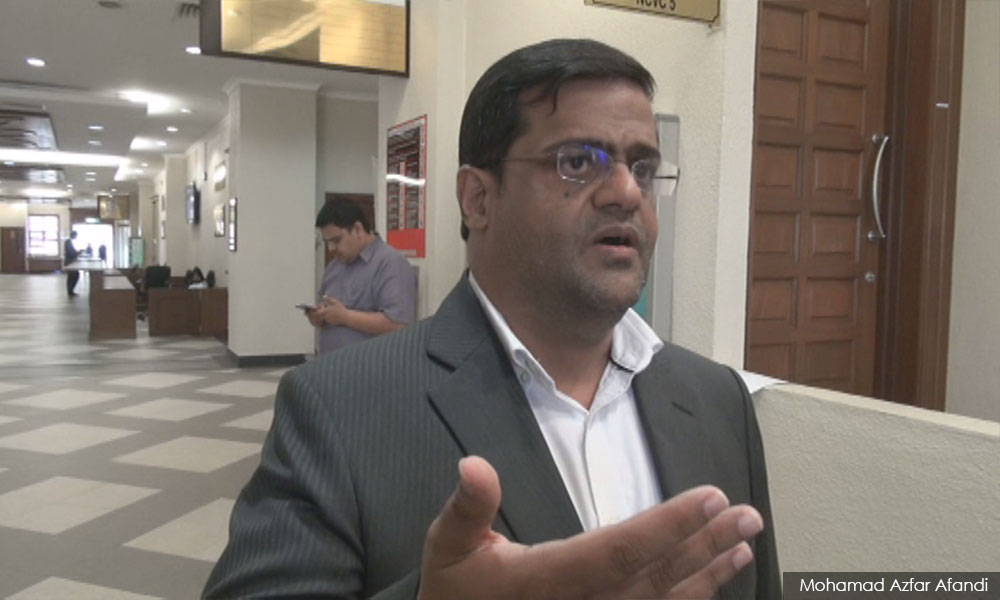 Santamil also claimed that Deepak (photo) filed a police report claiming that Shafee and the two had conspired to stop him from attending court using a false medical report.
She alleged this was to prevent the businessperson from telling the truth about former premier Najib Abdul Razak's involvement. Najib is named as a defendant in her suit.
In her statement of claim, Santamil and her three children claimed the family had to move to India following the second statutory declaration made by Balasubramaniam over the murder of Mongolian national Altantuya Shaariibuu.
They are seeking RM840,000 in damages, including for the rental of an apartment in India, school fees and the loss of income as a kindergarten teacher, as well as housing loan, transportation cost, general and special damages and costs.
Santamil claimed she and her children had stayed in India for 56 months from July 4, 2008.