Consumers hit by unscheduled water supply disruption due to three mains bursting along the West Coast Expressway (WCE) project site will have to be patient because repairs are taking longer than anticipated.
According to Bernama, Selangor exco Izham Hashim said today that the delay is due to land movement, and that authorities and WCE developers are conducting a joint probe to find out the cause.
"When it comes to earth movement, it is serious, what more given the sizes of the mains at 1,400mm, 900mm and 600mm.
"We have also instructed WCE to reduce the load from the structures of the expressway on the soil to prevent any untoward incidents," he said after visiting the site.
Almost 90 percent of consumers in Klang have been hit by the unscheduled disruption due to the burst pipes.
Izham assured the state government and WCE were doing all they could to fix the problem.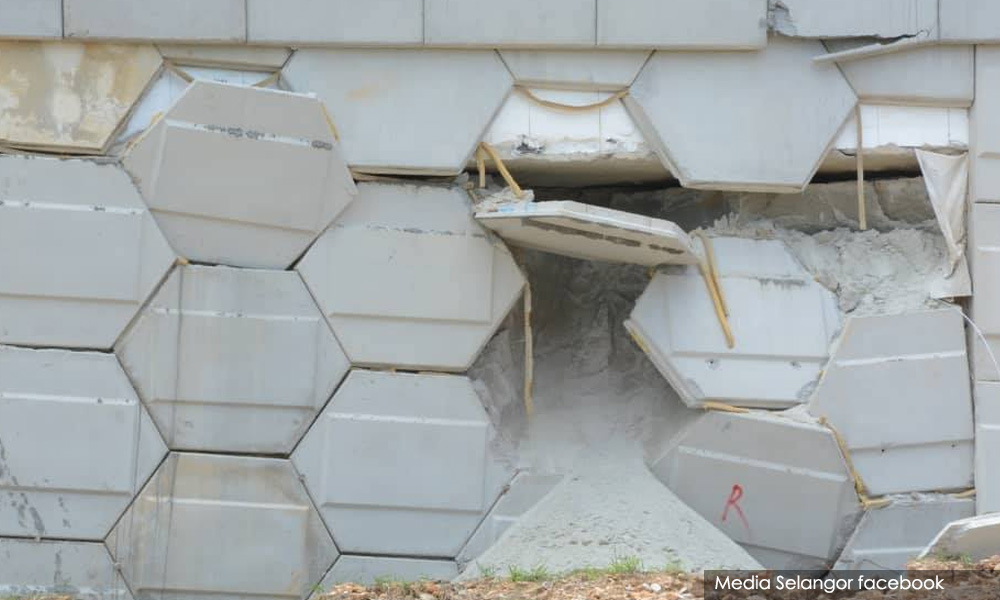 Failure of retaining wall
In a statement, Water, Land and Natural Resources Minister Xavier Jayakumar said the situation resulted from a faulty retaining wall built by WCE.
"Pengurusan Air Selangor Sdn Bhd (Air Selangor) states that pipes do not break under normal circumstances.
"The pipes were displaced and dislocated at several places as a result of the failure of the retaining wall built by WCE, causing land movement which shifted the pipes," he said.
The minister added that new damage was detected on the 900mm pipes, which also needed repair and added to the delays.
Air Selangor, Xavier said, will conduct an assessment of the latest damage detected at one of the pipes, and added that he would be visiting the affected areas this evening upon returning from Sandakan.
Its communications and consumer relations department head Abdul Raof Ahmad reportedly said that once the situation is rectified, supply will be restored in stages.
He told Bernama that all affected areas would have supply restored within 24 hours when repairs are complete.
Consumers needing assistance can contact 15300 (SMS) or send a Whatsapp message to either 019-281 6793 or 019-280 0919.
The latest updates on the situation can be accessed at the Syabas website, as well as Air Selangor's Facebook and Twitter pages.