MP SPEAKS | It has been reported that former prime minister Najib Abdul will be the star speaker of the Umno-PAS by-election campaign for the PBS candidate in the Sandakan by-election on Friday, the eve of the by-election on Saturday.
Najib with his new persona Malu Apa Bossku is welcome in Sandakan to give Malaysian voters the opportunity to speak up loud and clear in a parliamentary by-election that the monstrous 1MDB scandal and Malaysia as a global kleptocracy are subjects of shame for all right-thinking Malaysians.
Najib should come to Sandakan to explain why he had never apologised or expressed regret for the 1MDB scandal which had brought to the country the "3Is" of infamy, ignominy and iniquity as a global kleptocracy.
How can Najib strut around the country with a Malu Apa Bossku message when before the historic decision of May 9, 2018 which brought about a change of government for the first time in six decades, Malaysians were so ashamed of themselves as Malaysians because of the 1MDB scandal and Malaysia's epithet as a global kleptocracy when they went overseas that they dared not identify themselves as Malaysians, but claimed instead that they were from Thailand, Borneo, Indonesia or even Singapore?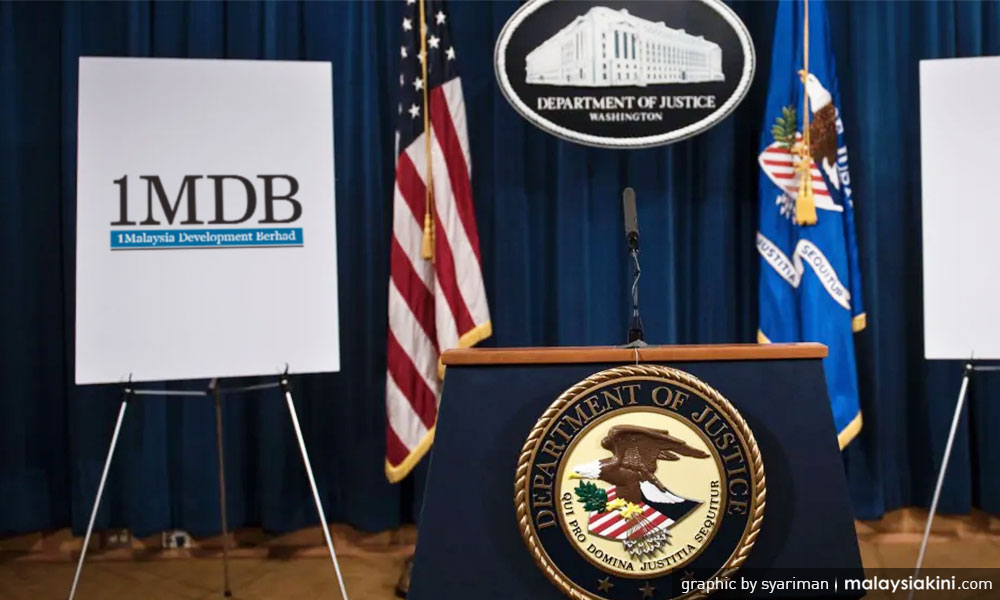 May 9, 2018 saved Malaysia from the ignominy of the 1MDB scandal as Malaysians can again hold their heads high and identify themselves as Malaysians when abroad, as Malaysia is no more condemned as a global kleptocracy by the world after Najib was ousted in the 14th general election and charged in court with scores of corruption charges related to the 1MDB.
For the past four years, the world press has produced reams of reports and days of air time about the 1MDB scandal; books had been written and films made about it while at least 10 countries have launched investigations on the 1MDB scandal.
The US Justice Department identified about US$1.7 billion in assets illegally acquired through money diverted from 1MDB including real estate, art, a super-luxury yacht and proceeds from the film The Wolf of Wall Street. Its first charges against individuals were announced in November last year.
Singapore and Switzerland had imposed financial penalties on several banks for lapses in anti-money laundering controls related to funds all from 1MDB.
It is reported that yesterday and today, law enforcement officials from the US, Malaysia and Singapore, including representatives from the US Department of Justice and the attorney-general's offices in Malaysia and Singapore, had been meeting near Kuala Lumpur to coordinate their legal approaches toward Goldman Sachs Group Inc over its work in raising money for scandal-plagued 1MDB.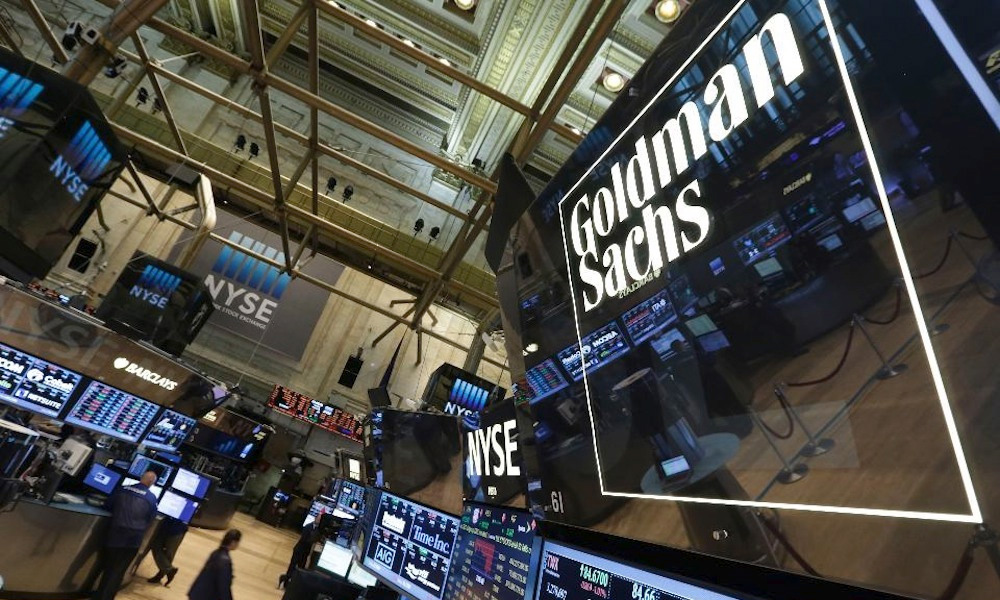 Goldman faces scrutiny in all three countries over its role helping 1MDB raise more than US$6 billion in bond sales that generated some US$600 million in fees for the bank.
Malaysia has filed criminal charges against three Goldman entities, while US prosecutors have charged two former bankers at the firm. Singapore is planning to seek a deferred prosecution agreement with Goldman.
Up to now, some RM1.5 billion misappropriated from 1MDB has been returned to Malaysia by US and Singapore authorities. A check with the Google search engine on the subject "1MDB scandal" produces 1.2 million results in 38 seconds. Najib however has continued to deny the existence of a 1MDB scandal.
His coming to Sandakan on Friday will be an appropriate occasion for him to explain why he has continued to deny the existence of the 1MDB scandal.
There are those who say that there is no need to talk about the 1MDB scandal as the courts must now decide whether Najib has been guilty of grand corruption in 1MDB.
These people cannot be more wrong if they suggest that Malaysia is on the road to becoming a nation of integrity just because Najib and several bigwigs of the former BN government have been charged with corruption offences.
The 2017 Global Corruption Barometer (GCB) released by Transparency International in February 2017, based on a survey of 16 countries in Asia-Pacific made, had the following eight findings: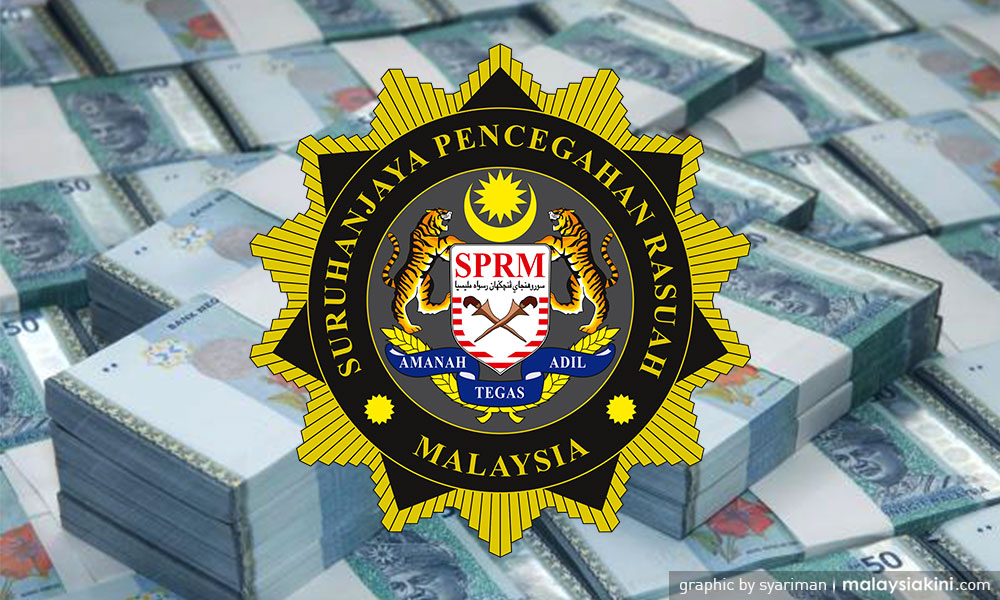 57% of Malaysians think the police are involved in corruption;


48% of Malaysians think local government councillors and tax officials are involved in corruption;


46% of Malaysians think business executives are involved in corruption;


45% of Malaysians think governnment officials are involved in corruption;


41% of Malaysians think members of Parliament and state assembly members are involved in corruption;


41% of Malaysians think the prime minister and his officials are involved in corruption;


33% of Malaysians think that judges and magistrates are involved in corruption; and


31% of Malaysians think that religious Leaders are involved in corruption.
Other findings of the 2017 GCB were: 
60% of Malaysians felt that the level of corruption had increased;


62% felt that the government was handling the fight against corruption badly;
53% of Malaysians said the government was ineffective in fighting corruption;


41% of Malaysians felt that the Malaysian Anti-Corruption Commission (MACC) was doing badly.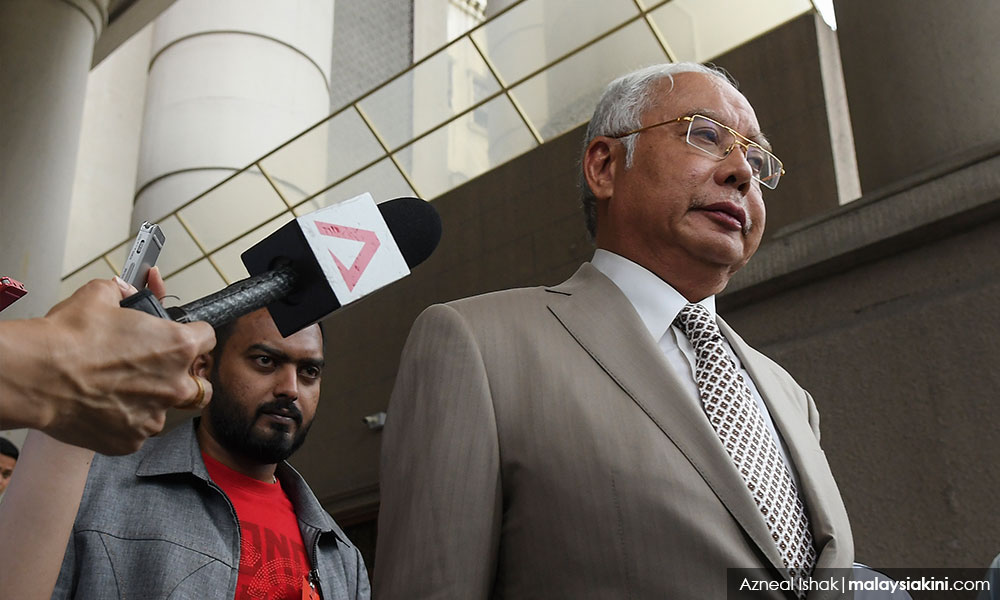 Although there has not been any corruption study or survey after the May 9, 2018, historic decision, the anti-corruption war has still to show bite and greater effectiveness in its fight against corruption whether in the region or the world apart from dealing with "grand corruption" involving the former Prime Minister, Deputy Prime Minister and former Cabinet Ministers.
Najib's proposed visit to Sandakan on Friday will help in placing the corruption issue, whether the 1MDB scandal or Malaysia as a global kleptocracy during his premiership, as a centrepiece of the Sandakan parliamentary by-election.
---
LIM KIT SIANG is the MP for Iskandar Puteri.
The views expressed here are those of the author/contributor and do not necessarily represent the views of Malaysiakini.