The people should judge and evaluate Pakatan Harapan's performance after five years, according to former minister Rafidah Aziz.
"One year is only 20 percent of the tenure of a government in Malaysia.
"The report card of Harapan would only reflect performance in one and not the full five years of any government's tenure," she added in a Facebook posting this morning, in conjunction with Harapan's first anniversary in power.
God willing, Rafidah said, Harapan would be able to meet the people's expectations before the next general election.
"I wish our Prime Minister Dr Mahathir Mohamad and the Harapan government the guidance of the Almighty and his continued blessings to bring our beloved Malaysia back to the heights of success and glory. Insya Allah," she added.
Rafidah said Harapan inherited a government that was replete with problems due to its predecessor.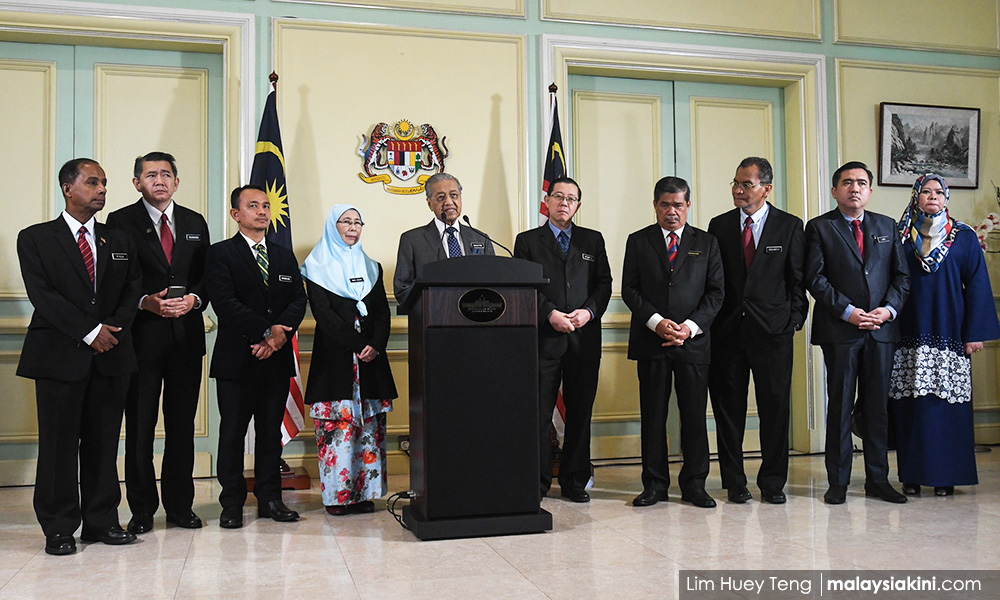 She added that in the past year, numerous scandals have been exposed, which are now being tried in court.
The former Wanita Umno chief pointed out that certain systems have been ruined and the bureaucratic culture tainted with negative values due to the previous administration.
Rafidah said Harapan has two parallel agendas to tackle, some of which can be implemented in the short term, while others require in-depth and detailed studies before implementation.
"Meanwhile, the economy of the nation must be fortified and economic growth must be felt by all levels, especially the lower income group," she added.
For the government to achieve this, Rafidah said, there must be a conducive environment, stability and understanding among the people.
"Therefore, let us think in the interest of the nation and people, for the good of the youth and future generations.
"Let us think as Malaysians who share the same aspirations and hope," she added.