Dr Mahathir Mohamad, known for his penchant for mega-projects which included the KL Tower and Petronas Twin Towers during his first tenure as prime minister, today said the measure of economic success must go beyond such things.
Delivering a special address in conjunction with Pakatan Harapan's first anniversary in power, Mahathir, who also introduced the "Vision 2020" concept which pivoted to the "Shared Prosperity 2030" policy, acknowledged that economic success boiled down to the people's pockets.
"The New Economic Model (under former prime minister Najib Abdul Razak) measured success based on the abolition of poverty and control of equity in the country.
"In this post-modern era, the measure of development and prosperity has become more complex. Therefore, shared prosperity should not be measured solely based on the gross domestic product (GDP) which does not give much meaning to the common people.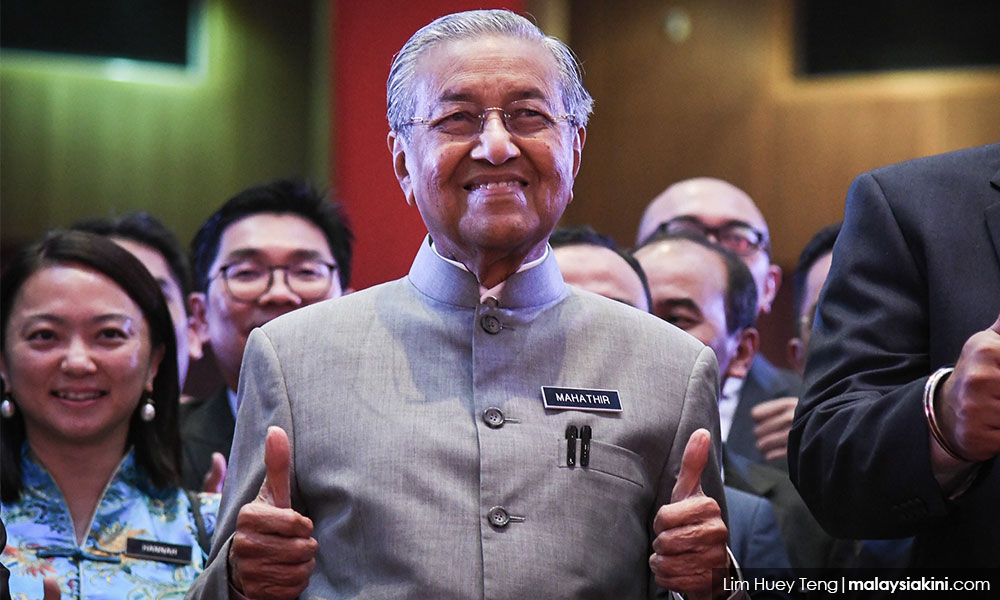 "Shared prosperity has to be measured by what the people own as a whole in terms of salary, household income, ownership of financial and physical assets, savings, participation in the supply chain, the value of divide between urban and rura,l as well as other components that can determine prosperity has been shared by all in a fair and just manner," he said.
Mahathir who led BN for 22 years when he was the country's fourth prime minister, introduced the concept of "Vision 2020" in 1991 which sought to make Malaysia a developed country by 2020.
As a developed nation is usually measured by its GDP, Mahathir's successors had focussed on making Malaysia a high-income nation.
Mahathir returned as the seventh prime minister after leading Pakatan Harapan and ousting his former coalition BN which he had accused of grand corruption.
"High income does not mean luxury. The reality is even though GDP and revenue increase, the country's wealth is not felt by the people because high income with an unchanged productivity level leads to an increase in the cost of goods, services and cost of living.
"High income alone won't increase our purchasing power," he said.
Mahathir said the economic model for the past decade had focussed on mega- projects that increased the country's debt, as well as the creation of jobs that were largely low-skilled, with 70 percent falling into that category.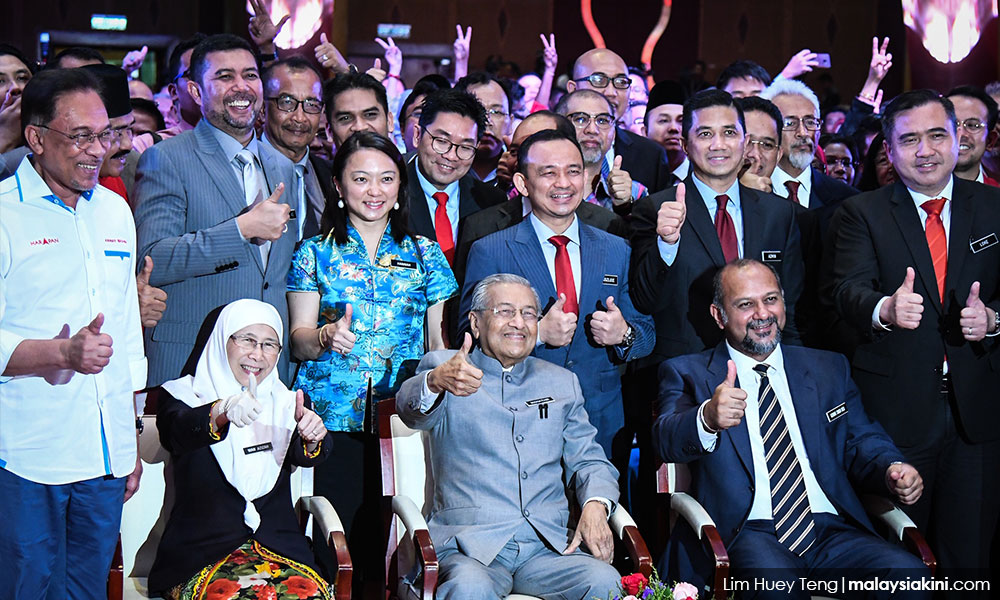 He added that equity control had also shifted towards foreign ownership, while economic development was only focussed on a few key cities.
"This was made worse with a plunge in integrity and spike in corruption as people followed the example of their past leaders. As a result, the government's delivery to the people was ineffective and insincere, leading to widespread leakages and abuses.
"The past leaders also used the 'bumiputera" name for personal interest and wealth," he said.
Charting Harapan's future economic direction, Mahathir explained what he meant by "shared prosperity".
"'Shared Prosperity' is the effort to ensure Malaysia continuously develops in a sustainable manner with equitable growth at every level of the supply chain and across class, race and geography so that it can create harmony and stability among the people by 2030," he said.
Mahathir said he wanted to see a people who did not have suspicions against one another and celebrated their differences.
"The objective of Shared Prosperity is to ensure a decent standard of living for all Malaysians," he said, stressing a needs-based approach to the economy.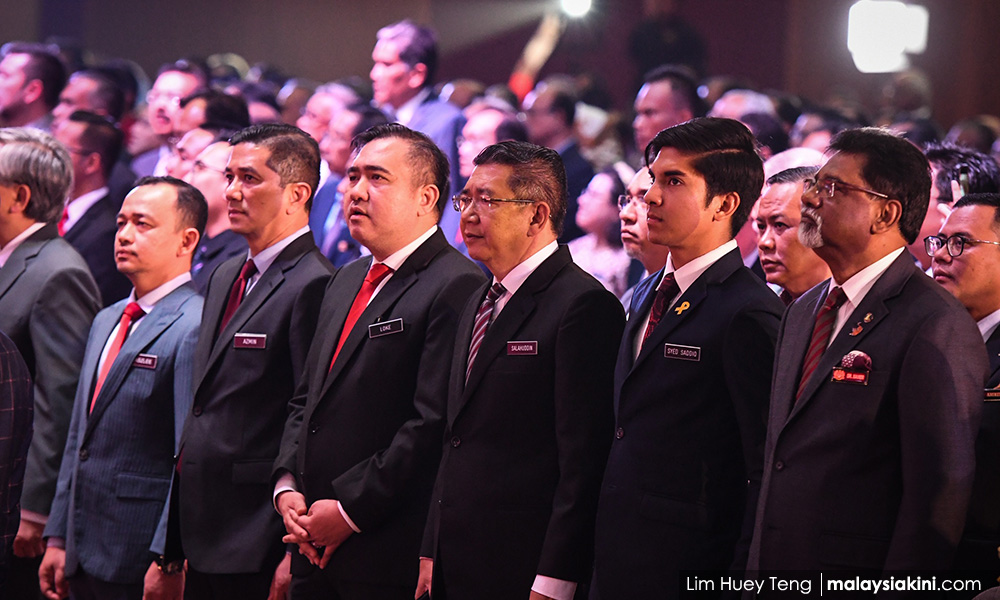 Among the objectives he said, was to address the wealth gap between the classes, races, regions and supply chain and to introduce an economic model that was more structured, progressive, high-value and knowledge-based.
He said it also sought to make Malaysia a key economic centre in Asia.
To this end, Mahathir outlined seven key core approaches which among others included reforming the country's labour market.
"The process to improve the capability and skills of Malaysian workers requires radical changes to ensure that we can produce a more productive workforce that can earn a high income.
"Programmes provided by the government to upgrade capabilities and skills will be holistically reviewed to produce a workforce that is competitive, productive and relevant to the industries and global demands of today and the future," he said.