De facto Law Minister Liew Vui Keong is in the dark as to why the Pakatan Harapan government's ministerial functions order was allegedly taken down after it was gazetted in January this year.
Malaysiakini has sighted a copy of the order which listed the functions of the federal ministers that was gazetted on Jan 22. However, the copy could no longer be found.
A check with the Federal Gazette shows that following the change of government after the May 9 general election, only Prime Minister Dr Mahathir Mohamad has had his job gazetted, as of May 22, last year.
The gazette is meant to formalise the duties of each minister and lists the agencies and departments that fall under his or her purview.
After voting in the Sandakan by-election today, Liew was asked by reporters why the initial copy of the order could no longer be found in the gazette.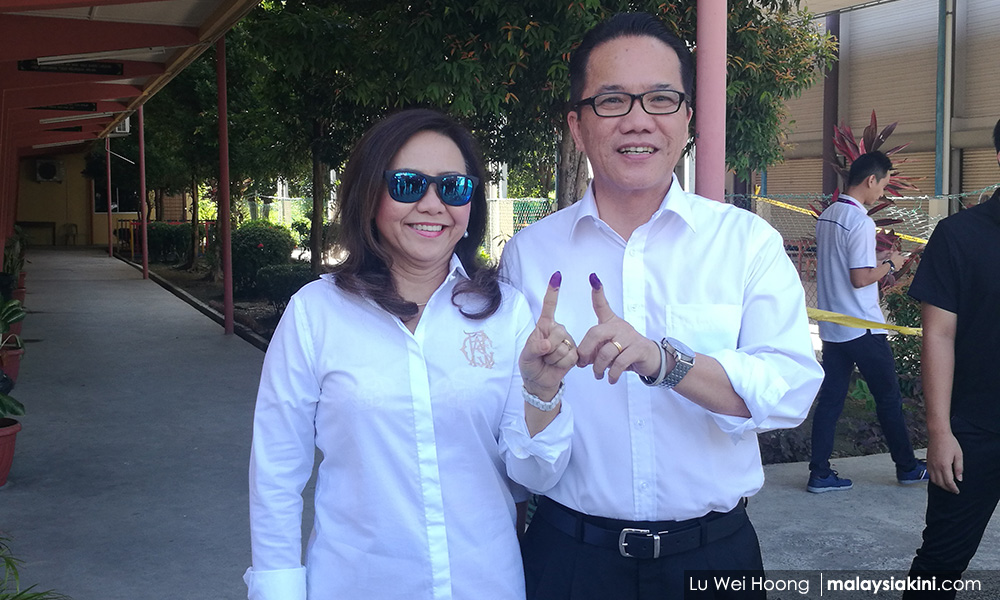 "I don't know. You have to ask the chief secretary to the government," he replied.
Liew had revealed in a recent interview that while the chief secretary had approved the ministerial functions order for the Harapan government, the matter had yet to be gazetted under the Ministerial Functions Act 1969.
PAS had wanted the Pakatan Harapan government to explain why its ministers have not had their positions gazetted one year after taking over Putrajaya.
If they fail to give a satisfactory answer, PAS secretary-general Takiyuddin Hassan said the cabinet should "take full responsibility and immediately resign".
Responding to PAS critics, Liew said the ministerial function order is ready and is waiting to be submitted for royal consent.
"Only some additional agencies have not been gazetted. That's all."
He added that there is a process to decide which agency should go under a ministry and it does not affect the legality of the government.