SANDAKAN POLLS | DAP's victory in the Sandakan by-election is a "knock-out blow" to former prime minister Najib Abdul Razak, said party stalwart Lim Kit Siang.
"Vivian Wong's victory in the Sandakan by-election is a national turnaround, wiping out the three Pakatan Harapan by-election defeats of Cameron Highlands, Semenyih and Rantau
"And it is a knockout blow to former prime minister Najib Abdul Razak's shameless 'Malu Apa Bossku' campaign," Lim said in a statement tonight.
Najib first debuted his "Bossku" persona during the Cameron Highlands by-election and this has been cited as a contributing factor to BN's past three by-election victories.
The former premier had received an enthusiastic welcome when he arrived in Sandakan yesterday.
However, he appears to have failed to turn the tide to PBS' favour with DAP's Wong expected to win today's by-election by a landslide.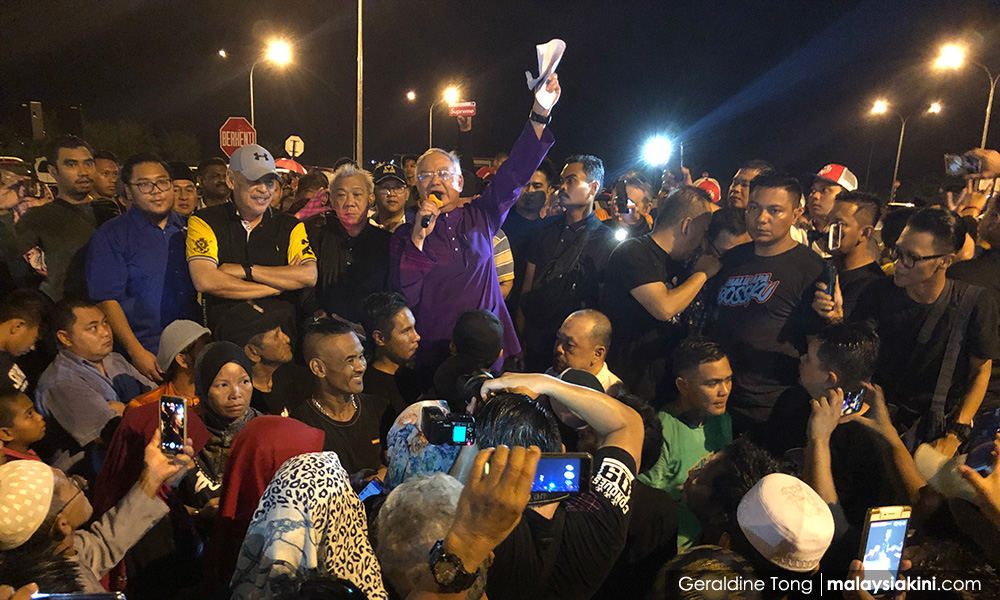 Wong retained the Sandakan seat with a 11,521 vote majority against PBS' Linda Tsen and three other independent candidates. Tsen only managed to secure 4,491 votes.
Meanwhile, in her post-victory speech, Wong paid tribute to her late-father Stephen Wong who held the seat for two terms before her.
"Without him, I am not able to sit here to talk to all of you. He groomed me to become the person I am today, a strong young lady. Winning today is not just a win for myself, but for my father.
"First thing I'm going to do is to visit my father's grave tomorrow and personally thank him," she said at a press conference after being declared the by-election winner.
She also thanked Sabah Chief Minister Shafie Apdal and all those who campaigned for her as well as the voters in Sandakan.
She said she has already received a few complaints from locals and will get to work on improving matters in the constituency.